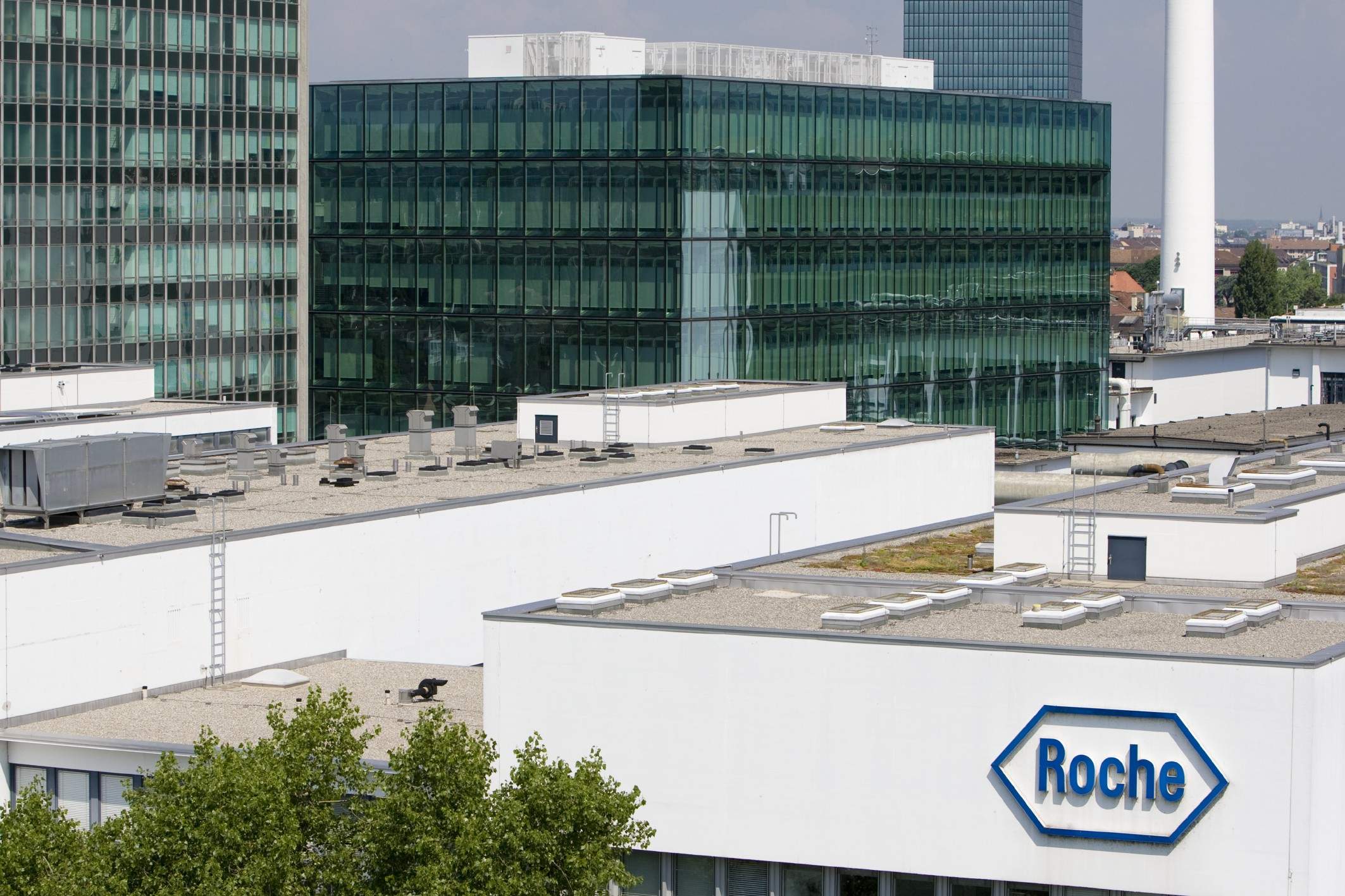 Roche's Ocrevus (ocrelizumab) having additional reported cases of progressive multifocal leukoencephalopathy (PML) has not raised neurologist alarms despite analyst concern. Most physicians, familiar with treating PML, said the events should not negatively affect the medication's uptake in multiple sclerosis (MS), despite contrary market opinions.
The FDA Adverse Event Reporting System (FAERS) lists three cases of PML for Ocrevus in 2017 so far. Following one reported case of PML in June, experts discussed a potential additive effect of Ocrevus to Biogen's Tysabri (natalizumab), though ultimately they concluded that the case was likely due to the latter's carryover effect.
One analyst report notes that because of the PML risk that remains with Ocrevus, its uptake might be potentially limited and it will be unlikely to seriously threaten established products such as Tysabri or Biogen's Tecfidera (dimethyl fumarate). However, experts noted that the PML cases are not a major concern for the time being, given that neurologists have become increasingly used to addressing PML. Most added that without definitive proof that the PML cases are not a carryover from other medications, Ocrevus prescriptions should remain unaffected.
While Roche did not initially respond to a request for comment, subsequent to publication a spokesperson said that there has only been one confirmed case of PML in a patient treated with Ocrevus, which was reported as a carry-over from Tysabri and unrelated to Ocrevus by the treating physician. The company has investigated the unconfirmed cases in the FDA FAERS tool, and they are not valid, she added. As the FDA acknowledges, unverified information, incomplete or duplicate reports can be in the FAERS too, she stated.
Ocrevus was approved by the FDA in March for primary progressive MS and for relapsing remitting MS in July. Analysts predict sales of $2.5-3bn in both indications. Ocrevus is a humanized anti-CD20 monoclonal antibody. It targets CD20 on B lymphocytes and hence is an immunosuppressive drug.
PML is a rare viral disease of the brain caused by the JC virus. The JC virus is normally kept under control by the immune system; however, if the immune system is weakened, for example, by treatment with immunosuppressive agents such as Tysabri, the virus can reactivate and cause serious and potentially fatal inflammation and damage to the brain.
Roche did not respond to a request for comment.
PML should not limit Ocrevus uptake
Nearly all experts agreed that the PML cases reported on the FAERS system are not enough to cause concern among neurologists that would limit Ocrevus uptake. One noted that uptake in JC virus positive patients may be relatively slow thus far because of concerns regarding PML carryover.
Neurologists have become desensitized to PML after many years of treating patients with Tysabri, said Newcastle upon Tyne Hospitals consultant neurologist Dr Martin Duddy in the UK and Piedmont Henry Hospital chief medical officer Dr Lily Jung-Henson in Atlanta,Georgia. With MS patients displaying PML on drugs such as Tecfidera and Novartis's Gilenya (fingolimod), neurologists have become used to treating it, said Duddy, Jung-Henson and an unnamed neurologist.
PML is certainly a risk, but it and Ocrevus's benefits have to be balanced against MS, which is a highly debilitating illness, said the unnamed neurologist and Dr David Hafler, chairman of Yale School of Medicine's Department of Neurology. Despite the FAERS reports, PML's risk for a drug like Ocrevus is still characterised as very low considering disability/death with MS, said Jung-Henson. Once a patient reaches an MS specialist it's likely he or she will have been on multiple disease-modifying therapies, and are likely to be heavily immunosuppressed, which increases their PML risk, said the unnamed neurologist and Jung-Henson. This has been known for years for patients on Biogen's Avonex (interferon beta-1a) and Tysabri, Jung-Henson explained.
Monoclonal antibodies such as Tysabri and Ocrevus are likely to generate complex immune reactions so the PML cases are not entirely surprising, said Jung-Henson and the unnamed neurologist. Hafler noted that given the expected numbers of patients being switched on to Ocrevus from other medications, there are likely to be PML reports. Without more information on patient comorbidities it's difficult to ascertain if Ocrevus is definitely responsible for the PML cases or if it could be a carryover effect, as with the previous PML case reported in June, explained the unnamed neurologist, Duddy and Jung-Henson. Patients taking Tysabri are likely at highest risk from PML, so if they then switch to Ocrevus shortly after the PML event, this would be considered a carryover from Tysabri, explained the unnamed neurologist.
JC virus index: Ocrevus or Lemtrada?
Ocrevus's considerable efficacy likely makes it the best option for patients with a high JC virus index, said Hafler. The JC virus index is a tool used to characterize the risk of developing PML. While Sanofi's Lemtrada (alemtuzumab) is also in the same category of highly efficacious RRMS treatments, the drug's side-effect profile likely tempers its usage, he said. Lemtrada's most common side effects include pyrexia, herpes viral infection and thyroid gland disorders, among others.
However, Duddy noted Ocrevus's relatively slow adoption in the high JC virus index population could potentially be explained by PML carryover risk concerns. It may be that neurologists prefer to stick with drugs such as Lemtrada, which has a better-characterised long-term safety profile, he explained. However, Ocrevus's relatively slow adoption is likely only due to the fact it has only recently been approved, said the unnamed neurologist. Neurologists will not want to switch patients on to new medications unless they stop responding, or suffer adverse effects to their current therapies, he said.
Jung-Henson said she believed there is the perception that Ocrevus is more benign than Lemtrada, which means it may be more likely to be used in the high-JC virus indexed patients. However, she added that Lemtrada has a well-characterized profile and should certainly be considered given its extraordinary efficacy profile.
Ocrevus's additional complication with in treating PML is that the drug cannot be 'switched off' and its mechanism causes continuous B-cell depletion, said Duddy. In contrast, Tysabri and Tecfidera patients can be paused on treatment while their PML is handled, as those drugs are dosed far more frequently than Ocrevus, he explained. Tysabri is dosed once every four weeks by IV infusion, Tecfidera is taken twice daily orally, while Ocrevus is dosed as two intravenous infusions 14 days apart every six months.
Roche's market cap is CHF213bn.