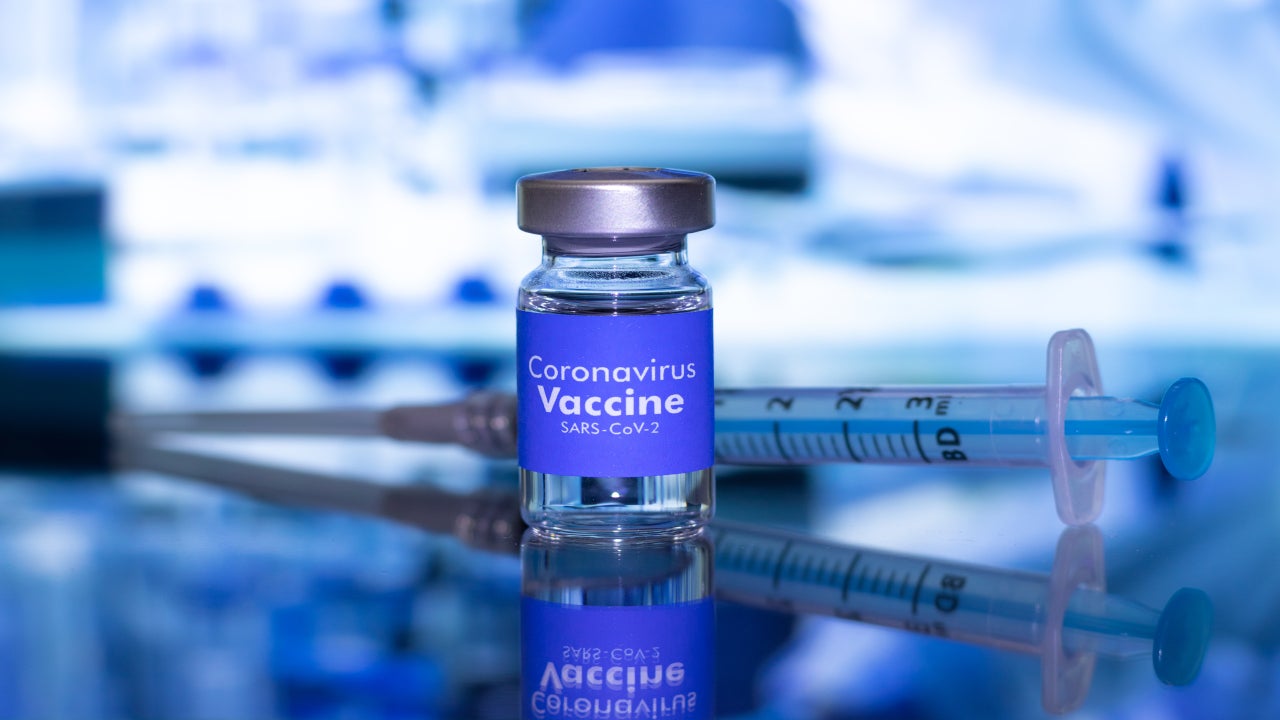 Long-term Covid-19 vaccine durability has become less of an endgame since it has become increasingly likely additional shots will be needed after initial vaccination to combat new SARS-CoV-2 variants, experts said. However, it is unclear if the current crop of authorised vaccines needs immediate adjustment to combat the new variants first identified in Brazil, South Africa and the UK, they noted.
With the growing prevalence of more transmissible SARS-CoV-2 variants—P.1, B.1.351 and B.1.1.7 in Brazil, South Africa and the UK, respectively—there is heightened concern authorised Covid-19 vaccines may need to be modified for public administration, including in people who already have been vaccinated. In a news conference yesterday (10 February), South Africa health minister Zweli Mkhize said it is considering swapping or selling its University of Oxford and AstraZeneca's AZD1222 doses for Johnson & Johnson's JNJ-78436735 due to AZD1222's minimal effect against mild-to-moderate Covid-19. In the US, the FDA is evaluating frameworks based on the regulatory process involved in approving annual influenza vaccines, and the UK government is working with pharmaceutical companies to develop Covid-19 vaccines against future variants.
Addressing new variants has become more of a priority because there are signs SARS-CoV-2 selection pressure can reduce vaccine efficacy, experts said.
However, some countries are still grappling with the original variant these vaccines were based on, experts noted. Additionally, authorised Covid-19 vaccines trigger a high level of neutralising antibodies and high protection rates, so some reduction may not dramatically decrease the vaccine's present value, particularly during a pandemic, they added. In contrast, there is still limited information about whether waning durability is an immediate concern, they said.
SARS-CoV-2 does not mutate as quickly as the influenza virus, which means it is unlikely to change as often as once per year after this year's variants of concern are addressed, experts said. If a new version of an authorised vaccine must be produced, it would likely only need noninferior immunogenicity data versus its older version, they added. This puts vaccines yet to be authorised at a disadvantage, in addition to the added complication of the new variants potentially dampening forthcoming protection data from ongoing registrational trials, some said.
Some evidence B.1.351 decreases vaccine efficacy
Between the recently identified, more transmissible variants and the potential for low durability, the former is a more pressing concern, because information shows the new variants can impact vaccine efficacy, said Richard Webby, PhD, director, World Health Organisation (WHO) Collaborating Centre for Studies on the Ecology of Influenza in Animals and Birds, Memphis, Tennessee. On 29 January, Johnson & Johnson, which did not respond to a request for comment, announced the Phase III ENSEMBLE trial investigating single-dose JNJ-78436735 showed a 66% efficacy rate in preventing moderate-to-severe disease, but only 57% in its South Africa cohort, where 95% of all cases were due to the B.1.351 variant.
On 28 January, Novavax reported a double dose of NVX-CoV2373 had 60% efficacy in the South Africa Phase IIb trial, where 90% of infection events were from B.1.351. The result in the UK Phase III trial was 29.3 points higher. Novavax is aiming to develop vaccines offering both durability and breadth of protection, a spokesperson said. With new variants, there may be a higher likelihood of a longer-term need for potential additional vaccine administrations and modified Covid-19 vaccines, said a spokesperson for Pfizer, which collaborated with BioNTech on Comirnaty (BNT162b2).
Covid-19 vaccine durability still has many unknowns, Webby added. There are two theories on how long Covid-19 protection could last, noted Kevin Maki, PhD, chief scientist, Midwest Biomedical Research, Addison, Illinois. Protection against common coronavirus infection lasts for a few months, but in severe acute respiratory syndrome (SARS) and Middle East respiratory syndrome (MERS), postinfection neutralising antibodies are present many years later, he explained. This contrast could be because common coronaviruses affect the upper lung, while SARS and MERS proliferate in the lower lung, he explained. However, in Covid-19, SARS-CoV-2 can be present in both lung regions, Maki added.
mRNA vaccines such as Moderna's are encouraging for long-term durability, said Dr Peter Palese, professor, Department of Microbiology, Icahn School of Medicine, Mount Sinai, New York. Among companies with authorised vaccines in the US or EU, Moderna is the only firm with immunogenicity results for as long as 90 days. In its Phase I trial, neutralising antibodies declined slightly but remained elevated for the 100μg dose in 34 volunteers (Widge, A, et al., N Engl J Med, 2021 Jan 7;384(1):80–82).
It is unclear if this neutralising antibody data could be a surrogate for vaccine-triggered immunological memory, said Dr Edward Belongia, director, Centre for Clinical Epidemiology and Population Health, Marshfield, Wisconsin. This data may also be hard to extrapolate to other vaccines, even other mRNA vaccines, Webby added. Comirnaty is the other authorised mRNA vaccine.
Uncertainty around when authorised vaccines need a makeover
Both new variants and low durability may warrant changes in authorised vaccines, added Belongia. However, having to modify authorised vaccines to accommodate P.1, B.1.351 and/or B.1.1.7 may be premature, Palese said. While AstraZeneca and the University of Oxford did not respond to a comment request, 8 February media reports state AstraZeneca will likely have a modified version of AZD1222 to combat B.1.351 by this autumn. More data is needed to assess whether the new variants change SARS-CoV-2 spike protein's ability to enter its host, which is the primary reason to refresh vaccines, said Ciro Leonardo Pierri, PhD, spike protein researcher, Department of Biosciences, Biotechnologies and Biopharmaceutics, University of Bari, Italy.
In countries where the new variants are not yet dominant, modifying the current vaccines to address the new strains may be unnecessary, Webby noted. The Pfizer spokesperson said studies needed to evaluate a vaccine with an updated viral antigen have yet to be determined, in agreement with regulators. Moderna, which did not respond to a request for comment, stated on 25 January it is advancing mRNA-1273.351, a booster to address B.1.351.
It is unclear if vaccinating a certain number of the population would prevent the new variants from spreading, because such a preventive approach requires a borderless vaccination effort, said Dr Susan Buchbinder, director, Bridge HIV, San Francisco Department of Public Health. In It may be wiser to develop vaccines specifically targeting predominant variants instead, she noted.
Additionally, there may be other factors such as country-specific volunteer profiles dulling vaccine efficacy in South Africa, which can extend beyond the new variants, making B.1.351's true impact nebulous and perhaps lacking relevance in countries like the US, Palese said. According to the US Centres for Disease Control and Prevention (CDC), there were 932 B.1.1.7 cases as of 9 February, but only 34 states were reporting, and the US is reportedly well behind other developed countries in sequencing infections.
Moderna's and Pfizer/BioNTech's respective FDA-authorised vaccines lead to a high level of neutralising antibody titres, which could still lead to acceptable protection levels even with some decrease, Palese said. In a study investigating sera from 20 individuals vaccinated with Pfizer/BioNTech's Comirnaty, titres against B.1.351 were 0.81–1.41-fold lower compared to the original virus (Xie, X, et al., BioRxiv. https://doi.org/10.1101/2021.01.27.427998). Study authors pointed out a four-fold decrease is needed to modify influenza vaccines. Moderna stated its mRNA-1273 triggered a six-fold reduction of neutralising antibody titres with B.1.351 relative to prior SARS-CoV-2 variants, although such titres remain above levels expected to be protective.
However, there is still no correlative data between immunogenicity and protection. Nonetheless, even if protection drops 15 points, for example, it would still be valuable, Pierri noted. Moderna's and Pfizer/BioNTech's vaccines currently have protection of more than 90%.
Covid-19 vaccine amendment unlikely to be as often as in influenza
While modifications to authorised vaccines may be needed this year to deal with the newly identified more transmissible variants, in the long term, vaccine changes may not be as frequent as in influenza. Influenza mutations manifest more quickly because replication mistakes are not corrected, while SARS-CoV-2 has systems in place to correct replication errors, Webby explained.
On 4 February, the FDA stated it will utilise influenza experience to inform a path forward with the SARS-CoV-2 variants. This is based on influenza and Covid-19 vaccines featuring parts of their respective viruses, specifically those which undergo selection pressure, Webby said.
For changes to influenza vaccines, three factors are considered, and these could be used in Covid-19, Webby said. The first is sequencing information of new strains, he noted. WHO has the Global Influenza Surveillance and Response System, which features more than 100 laboratories worldwide and can also be used to monitor SARS-CoV-2, he noted. A CureVac spokesperson said it has recently entered a collaboration with the UK government's Vaccine Task Force related to virus mutation surveillance and virus genomics.
The other two factors are related to laboratory testing of antigenic information and the current vaccine's efficacy in the community, Webby said. The challenge with the former is the relatively limited information on SARS-CoV-2 variants versus rich data from the many influenza strains, he added. SARS-CoV-2 is a strain of the coronavirus family. Assessing vaccine effectiveness in public vaccination campaigns may also be difficult, as they are dependent on the number of people seeking medical care and counting how many of those received the vaccine, which is time consuming and not ideal for an ongoing pandemic, Palese said.
With authorised Covid-19 vaccines, consistent immunogenicity data between old and new versions may be enough to maintain authorisation, giving authorised vaccines an advantage over vaccines without regulatory support, Webby said.
Out of the different vaccine technologies, mRNA vaccines have the benefit of being straightforward to produce and manufacture, this news service reported on 16 April. This may give the technology the advantage in adjusting to the new variants, experts added. There are currently no pressing concerns about potential long-term side effects relating to of repeated vaccine technology use, experts said. However, mRNA vaccines are more reactogenic, which precludes their overall use in very old people, who may be at risk of a serious health impact due to this side effect, Palese said.
Reynald Castaneda is Associate Editor and Manasi Vaidya is a Senior Reporter for Clinical Trials Arena parent company GlobalData's investigative journalism team. A version of this article originally appeared on the Insights module of GlobalData's Pharmaceutical Intelligence Center. To access more articles like this, visit GlobalData.