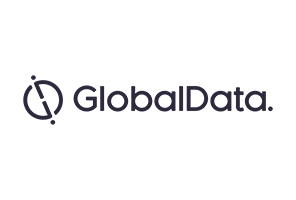 Hospitals in the US have suffered long enough, being forced to use expensive drugs because cheaper drugs have increasingly been in short supply.
One extreme example includes Marathon Pharmaceuticals' Emflaza (deflazacort) for Duchenne muscular dystrophy. The drug is essentially a steroid that originally cost approximately $1,000 per year, but was repurposed and repriced to almost $90,000 per year. There are many other examples, including companies such as Valeant Pharmaceuticals, which raised the price of its drug Calcium Disodium Versenate (edetate calcium disodium) from $950 in 2013 to $27,000 in 2016, and Turing Pharmaceuticals, which raised the price of Daraprim (pyrimethamine) from $13.50 to $750 per tablet, even though the generic version of this drug has been on the market for 62 years.
Despite the outrage of patients, physicians, and some politicians, little has been done so far to reduce the price of some drugs in the US.
Building a not-for-profit drug-maker
Four hospital groups have now decided to take action by teaming up to fight this problem through creating their own not-for-profit drug-making company. Through this initiative, the U.S. Department of Veterans Affairs (VA), Intermountain Healthcare, Ascension, SSM Health, and Trinity Health will fight the shortages of cheap drugs and the high cost of medicines.
These hospital groups currently include more than 450 hospitals, which is nearly 10% of the hospitals in the US.
The main idea behind this venture is to counter the generic drug shortage that allowed some companies to raise prices to unprecedented levels. The new company is planning create generic versions of approximately 20 drugs, including antibiotics, drugs for cardiovascular diseases, and many others, although the hospital groups has not yet specified exactly which drugs it plans to manufacture. The partnership plans to target the organisations that are creating shortages and driving prices up uncontrollably.
The new company expects its first generic products to become available in early 2019. On the back of this news, the share prices of many generic drugmakers fell sharply.
Healthcare systems and payers were always the driving forces behind cost pressure, but the not-for profit drug company model is something completely new in the healthcare space, leading many to wonder if we will see more of these ventures in the future. GlobalData believes that it is almost certain that more hospital groups will join this initiative soon.