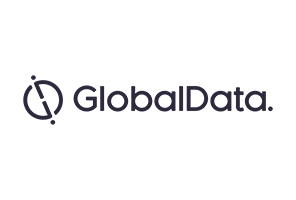 Following the approval of Spark Therapeutics' Luxturna (voretigene neparvovec-rzyl) in December 2017, the company has out-licensed the commercialization rights of Luxturna to Novartis for ex-US markets, while Spark retains rights for the US market.
The deal was valued at $170M, of which Spark will be entitled to receive an upfront payment of $105M and $65M in milestone payments based on EMA approval and initial sales in certain markets.  Additionally, the biotech is eligible for royalties on sales outside of the US.
Luxturna is the first FDA-approved ophthalmology gene therapy, and also Spark's only approved product, for treatment of an inherited form of vision loss that can lead to blindness. RPE65 deficiency will lead to vision loss in patients, Luxturna works by using an adeno-associated virus to deliver a functional copy of RPE65 into patient's retinal cells to restore the sight.
The pricey Luxturna will cost $850,000, or $425,000 per eye, before discounts, and is estimated to top pharma's global pricing charts. In a bid to ensure that the expensive treatment remains accessible and available to the 2,000 patients in the US, Spark has laid out an alternative outcome-based payment plan.
The strategy is threefold: first, a rebate program based on proving the drug's effectiveness at 30–90 days and again at 30 months will be launched such that full payment will not be collected if the drug does not work. Second, the company will have direct contract with commercial payers or their specialty pharmacies, but not treatment centers. Third, Spark is discussing proposals with the Centers for Medicare & Medicaid Services (CMS) that would allow payments over multiple years.
It is in no doubt that the innovation of gene therapy provides valuable opportunities in treating a broad range of challenging diseases, however the astonishingly high price of treatments remains a huge barrier. Recently, several gene therapies have suffered setbacks owing to lack of demand, payer restrictions, or both.
UniQure's $1M Glybera (alipogene tiparvovec), which was the first EMA-approved gene therapy, failed to get FDA approval for familial lipoprotein lipase deficiency. While in Europe, only a single patient was treated, so the company discontinued Glybera after the marketing authorization expired in October 2017.
GlaxoSmithKline is looking to divest its rare disease portfolio as part of a major R&D revamp. The company's gene therapy Strimvelis, which is the second gene therapy approved for an inherited disease after Glybera, has only treated a few patients since launch. Novartis also has an outcome-based contract on Kymirah, a CAR-T cell therapy for treating a rare form of acute lymphoblastic leukemia that won FDA approval in August 2017.
Therefore, it remains to be seen whether Spark's and Novartis' innovative pricing plans will bring commercial success to the drug makers. If successful, they will offer a potential payment model for similar new drugs hitting the market in the future; however, it will be interesting to see whether this pricing strategy can be applied to therapies that target larger indications.