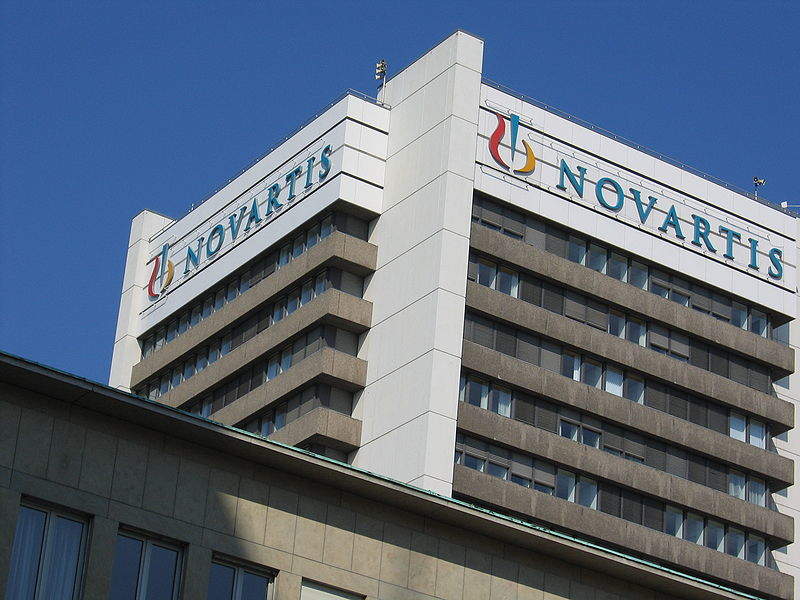 Novartis' blockbuster heart drug Entresto (sacubitril/valsartan) is now in a trial to assess its long-term impact on patients' cardiovascular (CV) health, and the trial is expected to show a reduction in CV deaths, despite analyst misgivings of a hypotension risk. Entresto is also expected to lead to a reduction in NT-proBNP, a surrogate marker used for measuring heart failure (HF), in the postmarket PIONEER-HF study due to significant data for HF patients with preserved ejection fraction (HFpEF) in the Phase II PARAMOUNT trial.
While interviewed experts agreed with analyst reports that whatever the studies' outcomes, Entresto's high costs will continue to be a barrier to use, they dispelled analysts' hypotension concerns for the CV outcomes trial (CVOT), which is called PARAGON-HF. HF patients are on medications to maintain their blood pressure, they explained. They also said they expected reductions in CV events because of the statistically and clinically significant data for patients with reduced ejection fraction (HFrEF) from the Phase III PARADIGM-HF (NCT02226120) and Phase II PARAMOUNT (NCT00887588).
The 4,822-patient PARAGON-HF CVOT (NCT01920711) in HFpEF has a March 2019 completion date. Analysts expect data in 2H. The drug was FDA-approved in July 2015 for HFrEF patients. HFrEF patients have an ejection fraction of less than 40%, and HFpEF have a normal ejection fraction (50-70%) but less blood is pumped out because not enough blood can enter the chambers. CVOT studies are long-term studies designed to assess CV risk for a product.
The 736-patient PIONEER-HF trial (NCT02554890) is expected to finish in September, according to ClinicalTrials.gov.
Entresto would likely be the first treatment in a decade that will be targeting HFpEF patients and if it wasn't for price barriers, could be used as their first-line of treatment, replacing generic ACE inhibitors and ARBs, said Dr Christopher Newton-Cheh, cardiologist, Massachusetts General Hospital and Harvard Medical School, Boston, and Dr Miguel Camafort-Babkowski, cardiologist, Hospital of Barcelona, Spain. ACE inhibitors and ARBs are considered standard, first-line therapies to treat high blood pressure (hypertension) and congestive heart failure.
Entresto sales were $507m in 2017 globally, and analysts predict sales to be $900m in 2018 and $2.2bn in 2022 globally. Novartis' market cap is $207.5bn.
How well do you really know your competitors?
Access the most comprehensive Company Profiles on the market, powered by GlobalData. Save hours of research. Gain competitive edge.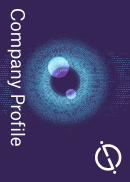 Company Profile – free sample
Thank you!
Your download email will arrive shortly
Not ready to buy yet? Download a free sample
We are confident about the unique quality of our Company Profiles. However, we want you to make the most beneficial decision for your business, so we offer a free sample that you can download by submitting the below form
By GlobalData
Novartis did not respond to a request for comment.
Previous Entresto trials boost confidence
Considering the strong data from the Phase III PARADIGM-HF and Phase II PARAMOUNT-HF, the PARAGON-HF endpoint will likely reflect a reduction in its primary endpoint of the cumulative number of primary composite events of CV death and total HF hospitalisations up to 57 months, experts agreed.
The 2,007-patient, open-label PARADIGM-HF study showed a total of 711 patients (17.0%) receiving Entresto and 835 patients (19.8%) receiving generic Vasotec (enalapril) died (hazard ratio for death from any cause, 0.84; 95% CI, 0.76 to 0.93; P<0.001); of these patients, 558 (13.3%) and 693 (16.5%), respectively, died from CV causes (hazard ratio, 0.80; 95% CI, 0.71 to 0.89; P<0.001) (McMurray et al. N Engl J Med 2014; 371:993-1004).
The Entresto trials were the first ever HF trials to give statistically and clinically significant data, thus boding well for the CVOT study, said Dr Jean-Claude Tardif, professor of Medicine, University of Montreal, Canada. Dr Scott Solomon, professor of Cardiovascular Medicine, Harvard Medical School, Boston, agreed, with him and Tardif adding PARADIGM-HF's and PARAGON-HF's similar designs also support the latter's positive outcomes as they are accurate measures to gauge Entresto's heart affects.
PARADIGM had a 30-month primary endpoint comprising safety events primarily focusing on angioedema and adverse events suspected to be related to Entresto.
Entresto has the potential to improve HFpEF patient's morbidity, mortality and quality of life (QoL) over and above beyond the standard-of-care, said Solomon and Tardif. PARADIGM-HF the death from any cause was 17% in the Entresto group versus the Vasotec cohort (McMurray et al. N Engl J Med 2014; 371:993-1004).
Likewise, experts said the postmarket PIONEER-HF study is expected to hit its change from baseline in its NT-proBNP primary endpoint, measured at week 4 and 8, with significant reductions. PIONEER-HF is in patients who have been stabilised following hospitalisation for acute decompensated heart failure (ADHF) and HFpEF. Although they didn't pinpoint the exact expected reductions, they pointed to the previous declines seen in the Phase II PARAMOUNT-HF trial. The expected reductions in NT-proBNP are also expected to lead to reductions in CV events, experts agreed.
The 307-patient, double-blinded PARAMOUNT-HF study showed NT-proBNP was significantly reduced at 12 weeks in the Entresto group compared with the generic valsartan group. NT-proBNP levels were 605pg/mL for Entresto patients and 835pg/mL for those on valsartan (Solomon et al. Lancet. 2012 Oct 20; 380(9851):1387-95).
From these previous trials combined, Entresto is in a good position to show it to be more effective at lowering blood pressure than Vasotec, said Camafort-Babkowski, Tardif and Newton-Cheh.
Despite the expected declines, Newton-Cheh said the NT-proBNP is just a surrogate measure for HF and would have difficulty translating to a change in clinical practice. He, Tardif and Camafort-Babkowski said a more clinically relevant endpoint would have been identifying death and the number of hospitalisations, as outlined in PARAGON-HF, as these findings would change practice and guidelines.
High price point may continue to offset access
Despite expert enthusiasm for results, they and analysts have noted Entresto's high price point may continue to be an uptake barrier. Newton-Cheh and Camafort-Babkowski said they use ACE inhibitors and ARBs as the first-line treatment option for HFrEF and switch patients to second-line Entresto if symptoms persist. For HFpEF there are no clinical guidelines, said Solomon.
Despite the potential for better Entresto uptake, Camafort-Babkowski said pricing can be an issue for patient access. In Spain, Vasotec at 20mg/24hr for one month is worth EUR 2 and the equivalent dose of Entresto, 97/103mg (sacubitril/valsartan)/24hr costs EUR 200, said Camafort-Babkowski. Newton-Cheh said although he doesn't know cost breakdowns, in the US Novartis has provided patient assistance programmes.
However, the programmes are inadequate and some patients will not be able to afford Entresto as a treatment option, Newton-Cheh said. However, Tardif said the drug is incredibly cost-effective with improvements for HF patients in reducing CV risks.
by Arafa Salam, PhD, in London.
Arafa Salam is a Reporter for Pharmaceutical Technology parent company GlobalData's investigative journalism team. A version of this article originally appeared on the Insights module of GlobalData's Pharmaceutical Intelligence Center. To access more articles like this, visit GlobalData.