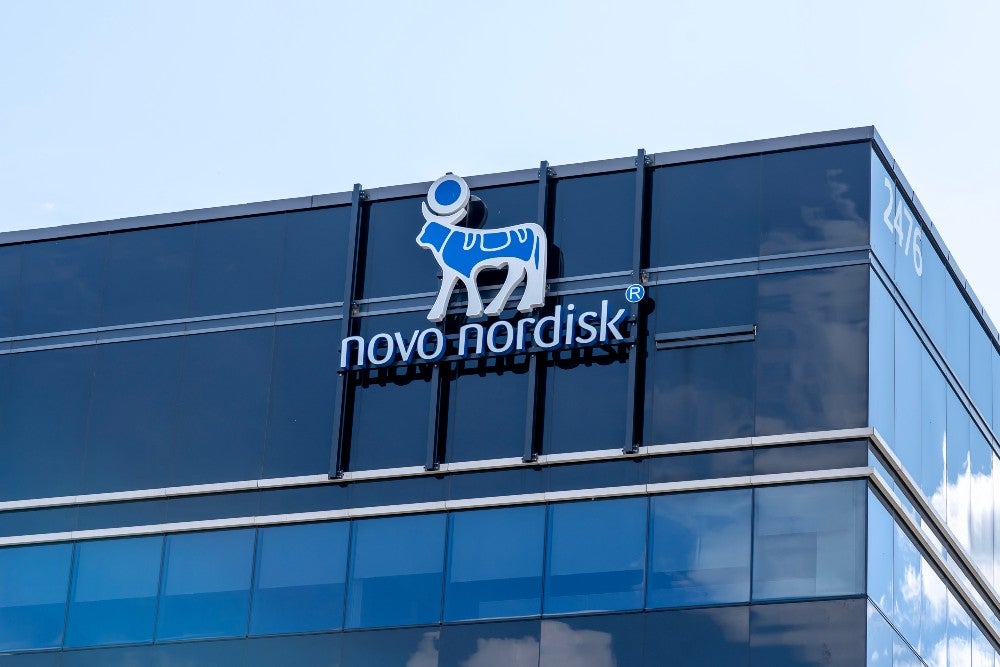 Novo Nordisk is maintaining a strong market position in the glucagon-like peptide-1 receptor agonist (GLP-1RA) market, despite the launch of the dual agonist GLP-1RA/gastric inhibitory peptide (GLP-1RA/GIP) from its main competitor in the diabetes market, Eli Lilly. Novo has been plagued with supply issues in the past year relating to its GLP-1 therapies, Wegovy and Ozempic (two versions of semaglutide), but despite this, its GLP-1 franchise—including Ozempic, Rybelsus, Wegovy, and Saxenda—has been reported by the company in a recent investors call as having a strong performance. Ozempic has been plagued by a shortage fueled by demand, and Wegovy has had contract-manufacturing-related supply chain issues, but that hasn't prevented Novo's GLP-1 franchise from achieving overall sales growth of 44% for the first nine months of the year.
The success of Novo's GLP-1 franchise comes from the impressive efficacy and once-weekly administration of its novel injectable therapies Wegovy and Ozempic, and the historically strong performance of Saxenda (liraglutide), which was the first GLP-1 therapy for obesity. In addition, the launch of Rybelsus (oral semaglutide), which delivered similar efficacy to Ozempic for type 2 diabetes (T2D), has significantly driven the sales increase of Novo's GLP-1 franchise with its ease of administration and improved compliance. Key opinion leaders (KOLs) interviewed by GlobalData have reported that they expect Novo Nordisk to remain dominant in the GLP-1 space alongside Lilly and that the two companies will remain direct competitors for some time. Although Lilly has launched dual GLP-1RA/GIP agonist Mounjaro (tirzepatide) in the past year and has a triple agonist, retatrutide, a GLP-1RA/GIP/glucagon receptor (GR) entering Phase III of development, Novo Nordisk remains likely to maintain a significant share of the GLP-1 market.
Novo's primary challenge remains to maintain a steady increase in its supply capacity to meet the high demand that semaglutide has in T2D and obesity. Wegovy failed to meet initial demand for the drug due to supply constraints, as the contract manufacturer tasked with the syringe filling paused deliveries due to production issues, leading to Novo pausing Wegovy sales and marketing. With these challenges being overcome, Novo Nordisk plans to restart commercial activity around Wegovy and likely drive significant market growth for the drug into 2023. Its other obesity GLP-1 therapy, Saxenda, continues to perform strongly in the newly growing global obesity market, and Novo's overall performance in the obesity space is further bolstered by the potential of Ozempic.
Lilly's recently launched Mounjaro is likely to have significant head-to-head competition with Novo's Ozempic, and GlobalData predicts that as the market size of T2D continues to increase globally, there will be space for both companies to increase their market share and maintain significant competition. It is likely that in the near future, Novo will dominate the GLP-1 space, but with the continued growth of Mounjaro and the launch of retatrutide later in the decade, Lilly will steal a large market share from semaglutide and potentially become the dominant GLP-1RA provider.