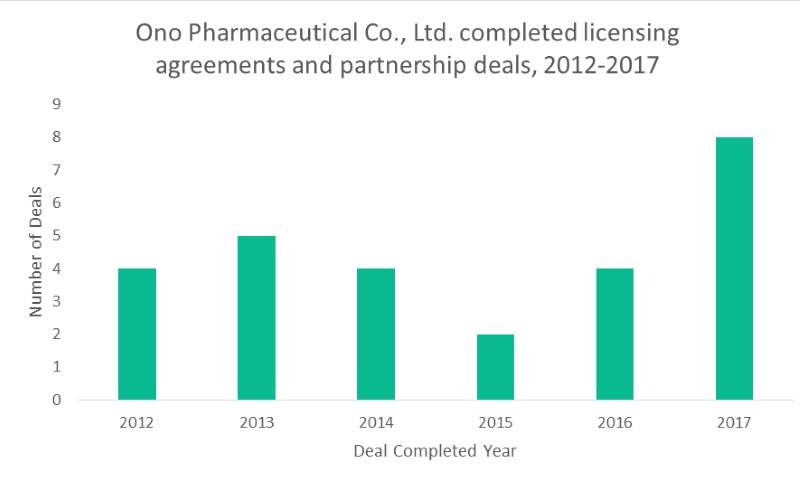 A lucrative licensing agreement deal was announced on 12 October between US-based Karyopharm Therapeutics and Japan's Ono Pharmaceutical for the development and commercialization of Karyopharm's lead novel compound selinexor and KPT-8602, which are indicated for all oncology indications for Japan, South Korea, Taiwan, Hong Kong and AESEAN countries.
Ono Pharmaceutical is well-respected Japanese company for commercialization and partnerships and has had a total of 29 licensing agreement and partnership deals over the last five years. The graph below shows a sharp peak in these deals for Ono Pharmaceutical in 2017 with a total of eight licensing agreements and partnership deals.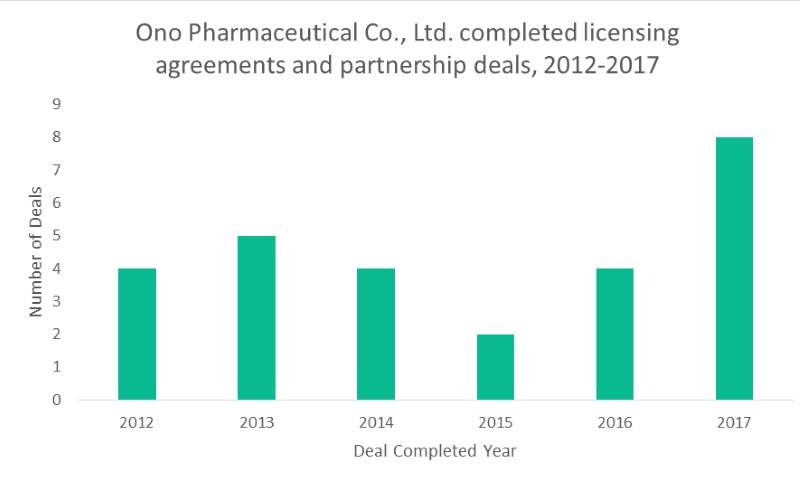 While the US still leads the way in terms of licensing agreements and partnership deals, Japanese companies like Ono Pharmaceutical have found a strong position the market.
Source: GlobalData Pharma Intelligence Center, Deals Database [accessed October 2017]