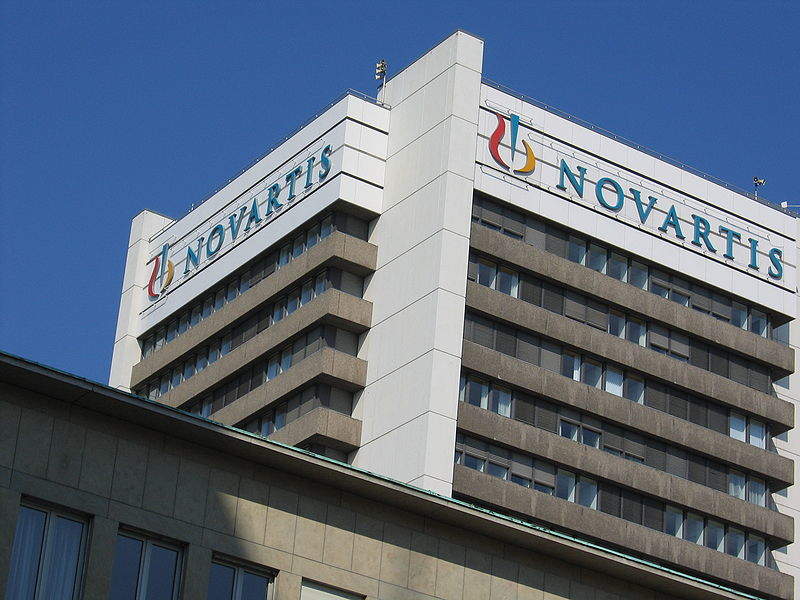 Novartis' US outcome-based contracts (OBCs) for reimbursing its CAR-T therapy Kymriah (tisagenlecleucel) for acute lymphoblastic leukaemia (ALL) remain a viable option for treatment centres, despite recent conflicting media reports saying otherwise. But private healthcare insurance payer enthusiasm for engaging in OBCs and how the arrangement can overall reduce healthcare costs is unclear in light of nebulous financial logistics.
Despite recent news reports about the US Centers for Medicare and Medicaid Services (CMS) pulling out of demonstrations to reimburse Kymriah based on performance, OBCs between Novartis and treatment centres remain part of Kymriah's reimbursement procedures, both parties to the contract confirmed. CMS is the agency, within the US Department of Health and Human Services (HHS), that administers the nation's major healthcare programs.
A cell-based therapy for cancer treatment
Kymriah was the first FDA-approved CAR-T therapy, indicated for relapsed/refractory B-cell ALL on 30 August 2017. These cell-based therapies are the latest new type of cancer treatment and are considered groundbreaking for some patients.
"Cell-based therapies are considered groundbreaking for some patients."
Novartis then announced a collaboration with CMS to explore value-based approaches like indication-based pricing, or payment based on a specific indication, and payments based on clinical outcomes. On the same day, CMS in a relatively untraditional move, called out Kymriah as an innovative treatment, and said the agency was working on payment arrangements to ensure access to high-cost therapies like Kymriah, singling out outcome-based pricing as an example.
OBCs were touted as a major step in value-based reimbursements by CMS and other stakeholders. Value-based reimbursements tie payments for care delivery to the quality of care provided and rewards providers for both efficiency and effectiveness.
However, OBC adoption has been limited to ALL alone, and not extrapolated for the drug's subsequent approval in B-cell lymphomas, experts said. Furthermore, regardless of outcomes-based arrangements, private payers are negotiating Kymriah's ALL reimbursement rates on a case-by-case basis, considering the relatively low number of ALL patients eligible to receive Kymriah coupled with its high cost. Kymriah costs $475,000 per treatment for children with acute lymphoblastic leukaemia, according to public information.
Since payment rates revolve around single-case agreements, the far-reaching financial impact of this value-based model is not clear, said experts. Single-case agreements occur between insurance companies and healthcare providers that are not part of the insurer's established network. The logistics revolving around upfront and ancillary costs for these therapies in the larger community are also unclear.
Kymriah sales in 1Q and 2Q were $12m and $16m, respectively, as per the company's earnings call on 18 July. Novartis' market cap is $200.9bn.
Mixed payer engagement makes reimbursement dicey
On 9 July, Politico broke the news that CMS had pulled out of a plan to pay for a therapy based on "how well it worked." Subsequent media coverage was conflicted, identifying the abandoned CMS pilot as either outcome-based reimbursement or one to test an indication-based reimbursement mechanism.
"Kymriah is currently available at 53 hospital provider locations."
A CMS spokesperson told this news service that the agency decided to go in a different direction after reviewing Novartis' proposed demonstration, but declined to comment on the demonstration specifics. A Novartis spokesperson clarified the company engages in voluntary OBCs with certified treatment centres or providers and not the reimbursement agencies, either CMS or private payers. However, the Novartis spokesperson confirmed that CMS is not implementing the planned pilot indication-based demonstration for CAR-T therapies.
Kymriah is currently available at 53 hospital provider locations as per the drug's website. Centers like the Roswell Park Cancer Institute, Buffalo, New York, and the Huntsman Cancer Institute, Salt Lake City — approved treatment centers — have OBCs in place with Novartis, said Dr Philip McCarthy, director of the Blood and Marrow Transplant Center, Roswell Park Comprehensive Cancer Center, and Dr Deborah Stephens, physician leader, Hematology Clinical Trials, Huntsman Cancer Institute, respectively.
Other institutions like Johns Hopkins University, Baltimore, Maryland and MD Anderson, Houston, Texas, declined to comment on OBCs. Furthermore, both Roswell Park and the Huntsman Cancer Institute said the centres have a system in place to seek prior authorisation from private payers.
Payers have overall ambivalent views on participating in OBCs with cell therapies because they cannot pay for Kymriah for ALL since it is relatively rare, said Debbie Warner, vice president, Commercial and Market Access Consulting, Kantar Health. But CAR-T therapies are associated with high upfront ancillary costs with patient care, such as preconditioning regimens before CAR-T therapies, said experts, which could lead to mixed payer sentiments on the cost advantages OBCs could provide.
There does not seem to be a specific push from private payers for treatment centres to enter into OBCs, Warner and Jack Mycka, global president and CEO, Medical Marketing Economics, Montclair, New Jersey, said. However, payers may be willing to support such contracts, since there may be a possibility for them to get reimbursed, added Mycka and Warner.
"There does not seem to be a specific push from private payers for treatment centres to enter into OBCs."
That said, clinicians have expressed concerns about the appropriateness of measuring a response at 30 days, which is how OBCs are arranged, so it is not clear whether providers are signing up OBCs and/or if commercial payers are pushing providers to do so, said Jugna Shah, president, Nimitt Consulting, Spicer, Minnesota. The overall impact of these contracts on patient care is still not known, Mycka said.
Given how new CAR-T therapy is, it makes sense that providers and payers are working together to craft single-case rate agreements, where reimbursement rates are decided on an individual basis, said Shah and Mycka. Most of these agreements seem to reimburse the drug acquisition costs separately, noted Shah. Once the payer authorisation is obtained, a single-case agreement is finalised with the payer to ensure reimbursement, said Junko Fowles, patient financial advocate supervisor, Huntsman Cancer Institute.
For example, with Medicare, provider reimbursement is calculated based on the drug's average selling price (ASP) plus 6%, and if the ASP changes due to outcomes-based rebates depending on treatment failures, the reimbursement would alter, said Warner. However, this applies only to outpatient treatments, and in an inpatient setting, the hospital bears the cost of the CAR-T therapy and is reimbursed by Medicare for a fixed fee, which was set without consideration to a hospital needing to purchase something like Kymriah or Yescarta, said Warner. Most ALL patients are currently being treated in in-patient settings, said Shah.
Treatment failures, HIPAA pose hurdles
The only difference under the reimbursement for Kymriah under an OBC, compared to any other standard processes, is that no bill is invoiced until the initial 30-day period has passed, said a Roswell Park spokesperson. There is some latitude in payment terms, for example a late invoice, as that can help providers in accommodating the high upfront costs, noted Warner. It is unclear if the OBCs will involve rebates or a payment break in case of treatment failure, said Shah. The manner in which a successful outcome is calculated and data is shared with agencies like Medicaid without violating HIPPAA norms is also hurdle, said Warner.
Two patients treated at MD Anderson were covered under Medicaid, as per a spokesperson. However, under Medicaid, best price is determined each quarter and paid as a rebate to Medicaid, so it should not impact physician reimbursement for treating these patients, said Warner. HIPAA is US legislation that provides data privacy provisions for safeguarding medical information.
Novartis provides Kymriah at no charge if the patient does not respond in the one-month timeframe, said the spokesperson.  Regardless of the center having an OBC in place, the treatment center negotiates with a private payer or Medicare for reimbursement, she added.
Manasi Vaidya is Senior Reporter for Pharmaceutical Technology parent company GlobalData's investigative journalism team. A version of this article originally appeared on the Insights module of GlobalData's Pharmaceutical Intelligence Center. To access more articles like this, visit GlobalData.