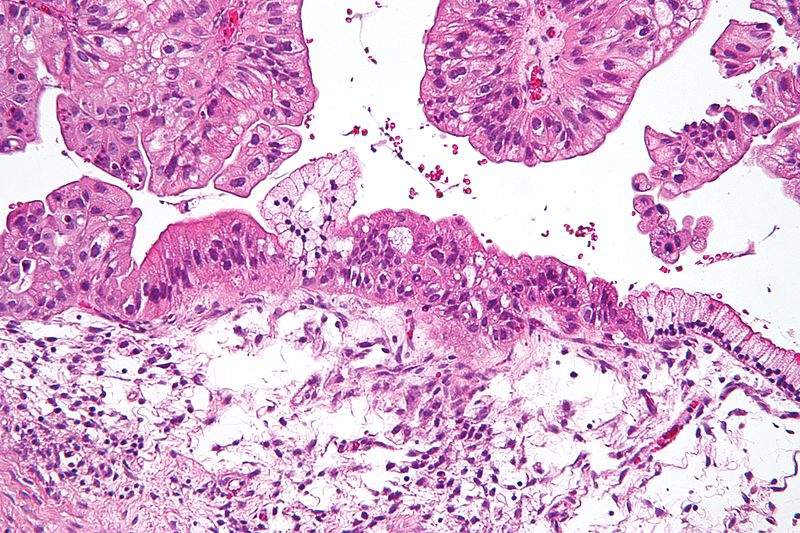 On August 24, AstraZeneca's Lynparza (olaparib) was approved in China for maintenance therapy of platinum-sensitive recurrent ovarian cancer. The approval is the first in China for a class of drugs known as poly (ADP-ribose) polymerase (PARP) inhibitors, coming just nine months after AstraZeneca's new drug application was accepted by China's Center for Drug Evaluation (CDE).
Lynparza is also the first overseas drug to be sanctioned under China's new priority review policy on the basis of international multicenter data. As a novel therapeutic, the drug fills a critical gap in the cancer management landscape of China, which previously had no treatment options for patients with recurrent ovarian cancer. More broadly, GlobalData views Lynparza as a bellwether for the accelerating pace of drug approvals under China's new policies, which are expected to solidify the country as an emerging nexus of healthcare activity.
PARP inhibitors have been mainstays in the US and European ovarian and breast cancer markets since 2015. After Lynparza's initial FDA authorization as treatment for advanced ovarian cancer, Clovis' Rubraca (rucaparib) and Tesaro's Zejula (niraparib) expanded the label of PARP inhibitors as a class for both treatment and maintenance of ovarian cancer, in some cases irrespective of BRCA mutations.
Key opinion leaders (KOLs) interviewed by GlobalData expect that Lynparza will soon be approved in the US as first-line maintenance therapy for ovarian cancer following positive Phase III results. With this recent PARP inhibitor approval, China's State Drug Administration (SDA) has taken the first steps to catch up to its US and European counterparts.
A new market for PARP inhibitors
For years, China has loomed in the healthcare landscape as a major untapped market. Global studies with PARP inhibitors have demonstrated clinical benefit to breast and prostate cancer patients, but the foremost opportunity for China begins with ovarian cancer.
GlobalData epidemiologists estimate that there were 33,075 diagnosed incident cases of ovarian cancer in urban China in 2017, of which 4,201 possess germline BRCA1 or BRCA2 mutations. The number of incident cases is expected to increase to over 46,000 in the next 10 years. Yet despite an overwhelming clinical need, PARP inhibitor development in China has been sluggish, hindered by rigid clinical trial requirements and a regulatory backlog of medicines awaiting review.
Several initiatives have been enacted by the Chinese government in the past year to address these issues. In October 2017, the Communist Party of China and the State Council announced a set of policies to boost innovation and expedite medicine approvals. These changes include hiring more application inspectors, placing greater scrutiny on fraudulent applications, and increasing efforts to align with international standards for drug approvals.
Most notably, China's SDA signalled that it would accept clinical data collected overseas for imported drugs for rare or life-threatening diseases, including cancer. The approval of Lynparza signals that Chinese regulators are fulfilling their promise to speed urgently needed foreign drugs to the finish line.
AstraZeneca's win raises the pressure on other developers focused on the Chinese market, including Chinese companies Jiangsu Hengrui Medicine and BeiGene. The latter recently debuted in a $903M IPO on the Hong Kong exchange, and is developing the investigational PARP inhibitor pamiparib for gastric and ovarian cancer.
In May 2018 BeiGene initiated a Phase III trial in China investigating pamiparib for the treatment of platinum-sensitive recurrent ovarian cancer. Tesaro has also initiated a small, pivotal Phase III trial in China investigating Zejula as first-line maintenance for platinum-sensitive ovarian cancer. The company and its partners at Zai Lab plan to combine these results with foreign clinical trial data, aiming for approval in China by 2020.
For now, the short-term successes of China's regulatory reforms are a preview for how the next years may play out in China's healthcare market. In particular, the activity around PARP inhibitors indicates that accelerated approvals will be likely driven by areas of high unmet need in oncology and other therapeutic spaces.