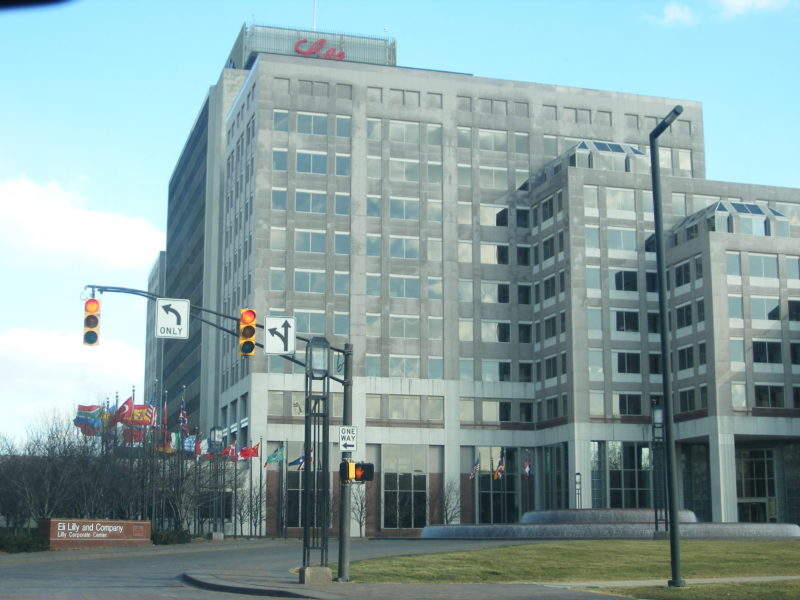 Pfizer and Eli Lilly's tanezumab for osteoarthritis (OA) of the hip and knee may face hurdles to clear long-term efficacy and safety benchmarks.
While positive Phase III data announced on 18 July is encouraging, prior safety signals from tanezumab's Phase II proof-of-concept trial – released in 2009 – has experts still cautious of incidences of rapidly progressive osteoarthritis (RPOA).
The industry awaits results from the long-term Phase III trial, expected by the first half of 2019, and experts are cautious of its overall risk/benefit profile. Even though adverse effects (AEs) were seen in a small amount of Phase II patients, there is a clear link to tanezumab, they added.
Tanezumab is an antinerve growth factor (NGF) monoclonal antibody working to reduce joint inflammation in OA whilst also providing pain relief. The class of drugs – including Regeneron Pharmaceuticals and Teva Pharmaceuticals' fasinumab and Johnson & Johnson's fulranumab – was put on clinical hold from 2010 to 2015 due to the aforementioned safety concerns. Despite the hold being lifted in 2015, fulranumab was discontinued, placing a cloud over tanezumab's attempts at a resurrection.
The ongoing 3,019-patient Phase III evaluates tanezumab given subcutaneously once every eight weeks over treatment periods ranging from 16 to 56 weeks, followed by a 24-week safety follow-up. Primary endpoints include baseline changes in: WOMAC pain and physical function scores, and patient global assessment of OA, according to ClinicalTrials.gov. The recent positive data was a 16-week study that met all three aforementioned co-primary endpoints. The Western Ontario and McMaster Universities Osteoarthritis Index (WOMAC) is a set of standardised questionnaires to evaluate the condition of patients with OA of the knee and hip, including pain, stiffness and physical functioning of the joints.
Analyst sentiments are mixed, with some noting that protocol adjustments should boost safety, while others pause on the omission of a breakdown of RPOA incidences in the most recent data release.
Experts, similarly, note that looming questions of RPOA have not yet been answered by the new data, drawing caution on the long-term profile.
Analysts predict $500m in peak sales potential, while anti-NGFs are expected to be a $2bn drug class by 2025 in OA and other indications. Pfizer's market cap is $223bn, while Lilly's is $106bn.
Neither Pfizer nor Lilly responded to a request for comment.
Potency and past data cast shadow on long-term profile
Following the hold lift in March 2015, Pfizer/Lilly implemented protocol changes that included a lower dose, a more comprehensive screening of patients, and limitations to the concomitant use of NSAIDS, according to analysts.
University of California rheumatologist Dr Roy Altman noted that dose lowering was a key step to improve tanezumab's safety. The longer-term study looks at the drug at 2.5mg and 5mg in patients with a BMO under 39, and experts said although significantly lower than the original dosing, the drug's potency may maintain the risk of RPOA.
Tanezumab's Phase II proof-of-concept study included 450 patients, receiving the drug as two intravenous injections on days one and 56, in doses of 10, 25, 50, 100, or 200μg per kg body weight, according to ClinicalTrials.gov. Overall, the trial met its primary endpoints and showed pain reductions of 45% to 62% for tanezumab versus 22% for placebo (p<0.001). However, RPOA incidences were highest among those receiving tanezumab at 100μg or 200μg/kg at 28% and 35%, respectively, versus 11-18% in the other group, while 16 patients required total joint replacement, the paper states.
Swiss Medical Network rheumatologist Dr Matthias Seidel speculated the RPOA incidences could be the drug's potency working against itself.
Seidel also added that as pain is masked – by the drug's ability to inhibit the NGF protein from activating pain-signaling nerves – physicians can't predict whether seemingly unaffected joints in patients treated with NGF inhibitors may develop into RPOA. Disease stage becomes an important consideration when administering tanezumab, said Seidel. The ongoing study evaluates the drug in moderate-to-severe OA patients.
Tanezumab is so potent that people with a natural pain break won't feel RPOA, Seidel said, noting data demonstrates RPOA increased with dose and duration, putting the long-term trial at risk.
All experts expect tanezumab to show good efficacy even with a lower 2.5mg dose, but Seidel said patients are more likely to place added stress on joints that previously received a small amount of stress due to the pain, which may have contributed to RPOA incidences.
Seidel and Altman both noted the 1.5% incidence of RPOA due to tanezumab in the newest Phase III trial, indicated the drug may not be clear of the concerning side-effect. Altman said two years of observations would be needed to ensure RPOA risk was minimised. In Pfizer's recent release, 1% of patients discontinued the trial due to AEs.
Tanezumab's strong efficacy doesn't balance the side effects, said University of Minnesota rheumatologist Dr Anna Schmagel, who noted that allodynia (nerve pain) is another side-effect to monitor long term.
Adding to drug potency speculation, Northwestern University rheumatologist Dr Rowland Chang reiterated the theory surrounding the link between the NGF inhibitor MOA and RPOA, maintaining his caution that a drug like tanezumab relieves pain without modifying the disease and risks exacerbating joint damage. Schmagel added the MOA is unappealing if tanezumab is causing pain when it is supposed to be treating it.
Nevertheless, Seidel and Altman commented that without the RPOA data breakdown from the 16-week Phase III trial, long-term safety is still unclear.
Other protocol changes may be of limited benefit
Altman noted that of the other protocol improvements, patient monitoring is important to mitigate earlier safety signals.
Even though the Phase III trial stipulates closer monitoring of OA via changes in the width of index knee and hip as a measure of disease progression, Schmagel and Altman both noted that some OA patients may experience worsening pain but their X-rays may not show any tissue change. So, while tightening the monitoring is important, its benefit is limited, Altman said.
Seidel pointed out the updated protocol still doesn't eliminate the RPOA concerns drawn from the Phase II and even though the new protocol evaluated tanezumab combined with NSAIDs, even at a lower dose, Seidel and Schmagel speculated co-administration with NSAIDs will be an issue of the long-term trial. Nonsteroidal anti-inflammatory drugs (NSAIDs) are medications widely used to relieve pain, reduce inflammation, and bring down fever. The RPOA rate was greatest in patients receiving tanezumab with NSAIDs or tanezumab alone at doses less than or equal to 10 mg, according a Phase II analysis abstract presented at the 2012 ACR meeting (No. 260).
An earlier Phase II evaluated co-administration of NSAIDS plus tanezumab at 5mg and 10mg and was terminated in June 2010 when the combination arm showed the highest frequency of AEs. RPOA incidence was significantly greater versus NSAIDs in all tanezumab groups except tanezumab 5mg monotherapy.
Schmagel and Seidel noted that the small patient group in need of tanezumab would be past the NSAIDs stage, with Schmagel adding she would not recommend the drugs to patients on NSAIDs.
by Krystnell Storr in New York
Krystnell Storr is a reporter for Pharmaceutical Technology parent company GlobalData's investigative journalism team. A version of this article originally appeared on the Insights module of GlobalData's Pharmaceutical Intelligence Center. To access more articles like this, visit GlobalData.