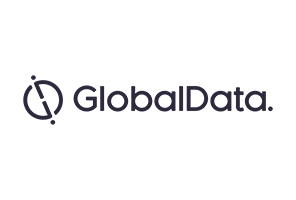 Pfizer's rituximab biosimilar candidate, PF-05280586, edged closer towards approval on January 24, 2018, when the company announced positive top-line results in a Phase III trial in follicular lymphoma (FL). These results are likely to support a Biologics License Application (BLA) to the FDA, and a Marketing Authorisation Application to the European Medicines Agency (EMA) in the very near future. If approved, PF-05280586 would join what is rapidly becoming a crowded marketplace for rituximab biosimilars.
While Pfizer has not yet released complete results from the Phase III REFLECTIONS B328-06 trial (NCT02213263), it did announce that PF-05280586 met its primary endpoint of overall response rate (ORR). The rituximab biosimilar candidate demonstrated equivalence in ORR compared with Rituxan (known as MabThera in the US) for the first-line treatment of patients with CD20-positive, low tumor burden FL.
Roche's Rituxan/MabThera originally launched in 2006 and has been approved in several indications, including FL and other types of non-Hodgkin's lymphoma, chronic lymphocytic leukemia, rheumatoid arthritis (RA), granulomatosis with polyangiitis, and microscopic polyangiitis. The abbreviated approval pathways within the EU and US do not require developers to prove biosimilarity in every indication, allowing developers to extrapolate data from certain indications to others. However, this process is not automatic, and developers must justify their rationale for that extrapolation. With the Phase III results in FL, plus the results of its Phase I/II trial in RA, PF-05280586 may now possess all the data it needs to justify approval in all of Rituxan/MabThera's approved indications.
There are currently two approved rituximab biosimilars in the EU: Sandoz's Rixathon and Celltrion's Truxima. These two agents are also currently in the pre-registration phase for the US market. Candidates that are currently in Phase III development for both the US and EU include Amgen's ABP-798 and Archigen's SAIT-101. In terms of differentiating itself from the competition, Pfizer's status as a pharma giant provides it with the brand recognition and global resources that will provide PF-05280586 with a competitive advantage over biosimilars from smaller manufacturers. However, one potential disadvantage of PF-05280586 is in its setting of choice for its Phase III non-inferiority trial, which is FL with low tumor burden. In comparison, Celltrion conducted three Phase III non-inferiority studies for Truxima, spanning RA, advanced FL with high tumor burden, and FL with low tumor burden, and Sandoz conducted two Phase III  non-inferiority studies—one in  advanced FL and another in RA.
The lack of data from PF-05280586 in advanced FL with high tumor burden, coupled with the lack of a Phase III trial in RA, may lead some physicians to prescribe its more extensively-trialed competitors. Nevertheless, Pfizer has committed to becoming a larger player within the biosimilar landscape, with six candidates currently in Phase III development, three of which are in oncology.
Related Reports
GlobalData (2018). Biosimilars in Oncology, to be published
GlobalData (2018) B-Cell Non-Hodgkin's Lymphoma (NHL): Opportunity Analysis and Forecasts to 2027, to be published
GlobalData (2017) PharmaPoint: Rheumatoid Arthritis – Global Drug Forecast and Market Analysis to 2025, February 2017, GDHC143PIDR