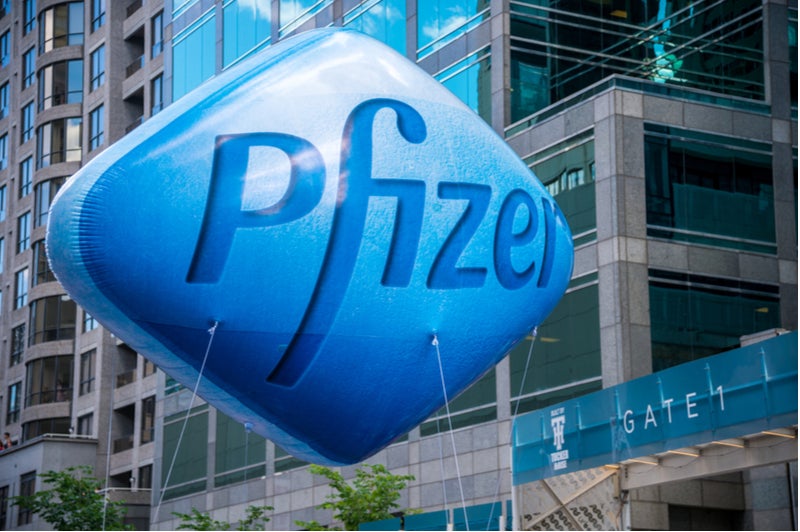 The merger between Upjohn, Pfizer's (New York City, NY, US) off-patent branded and generic established medicines business, and Mylan (Hatfield, UK) is set to create a pharmaceutical juggernaut, with the companies claiming expected revenues for the as-yet-unnamed new company in 2020 to reach up to $20bn. 
This partnership will combine pipeline and marketed product portfolios, filling therapy area gaps as well as unlocking new manufacturing geographies and capabilities with an estimated combined total of 51 production facilities. 
As part of this merger, Mylan will bring 1,339 marketed drugs to the new company. Along with its impressive portfolio of drugs, Mylan is set to bring its experience in key therapy areas where Pfizer's Upjohn segment is currently lacking: Mylan has over 300 marketed central nervous system drugs that generated nearly $2bn in sales in 2018, and more than 250 marketed cardiovascular therapies that generated over $1bn in 2018 sales, according to GlobalData's Drug Sales and Consensus Forecast database. 
Upjohn will contribute a smaller but top-selling portfolio bringing over some of Pfizer's most famous and profitable brands, such as Viagra (sildenafil citrate) and Celebrex (celecoxib), which are indicated for erectile dysfunction and pain, respectively, and which made combined sales of $1.3bn in 2018. 
This merger will also include Upjohn's drug Lipitor (atorvastatin calcium), indicated for cardiovascular diseases, which according to GlobalData's Drug Sales and Consensus Forecast database was once the world's top-selling drug, making more than $120bn in sales from 2000–2011.
This partnership will not only combine drug portfolios, but it will also bring together 51 manufacturing facilities for both in-house manufacturing and contract manufacturing. Tables 1 and 2 show the facilities expected to be part of the new company, based on GlobalData's Contract Service Provider database and company statements. Again, Mylan will bring the most assets to the combined company, with 43 manufacturing facilities worldwide, while Upjohn will provide only eight facilities, which is less than the number of facilities Mylan currently has within North America. 
Pfizer's former Upjohn facilities, although fewer, will bring significant benefits. Tables 1 and 2 show that Pfizer's contribution will double the manufacturing capabilities within the Middle East and Africa compared to Mylan alone. This is particularly important considering the economic and population growth in Africa, which is turning the continent into a key emerging pharmaceutical market, especially for generic drugs whose pricing makes them more accessible to the population. 
Furthermore, Upjohn's former facility in Dalian, China will help establish the company in a country that is set to become one of the world's largest pharmaceutical markets, and in which Mylan currently has no manufacturing sites. The addition of Mylan's nine North American facilities will also give the company an impressive presence within the US, allowing it to capitalize on the largest pharmaceutical market.
Pfizer CentreOne (New York City, NY, US) will remain a CDMO within Pfizer and as part of the Pfizer Biopharmaceuticals Group, and is not part of the proposed transaction, a spokesperson told us. Mylan also operates an excess capacity CMO business and owns the dedicated capacity CMO subsidiaries Cytopharma (Darmstadt, Germany) and DPT Laboratories (San Antonio, TX, US).
The merger is expected to close by mid-2020 when Upjohn's current Group President Michael Goettler will become CEO of the new company. The deal will see Pfizer shareholders owning 57% of the combined new company and Mylan shareholders owning 43%. The new company is expected to have a potential revenue of $19–20bn for 2020 and an estimated adjusted EBITDA to be in the range of $7.5–8bn, including phased synergies of approximately $1bn annually to be realized by 2023 with pro forma free cash flow for 2020 expected to be more than $4bn, Pfizer and Mylan stated.
For more information about Pfizer and Mylan's excess capacity contract manufacturing capabilities, please access GlobalData's Contract Service Providers Database.