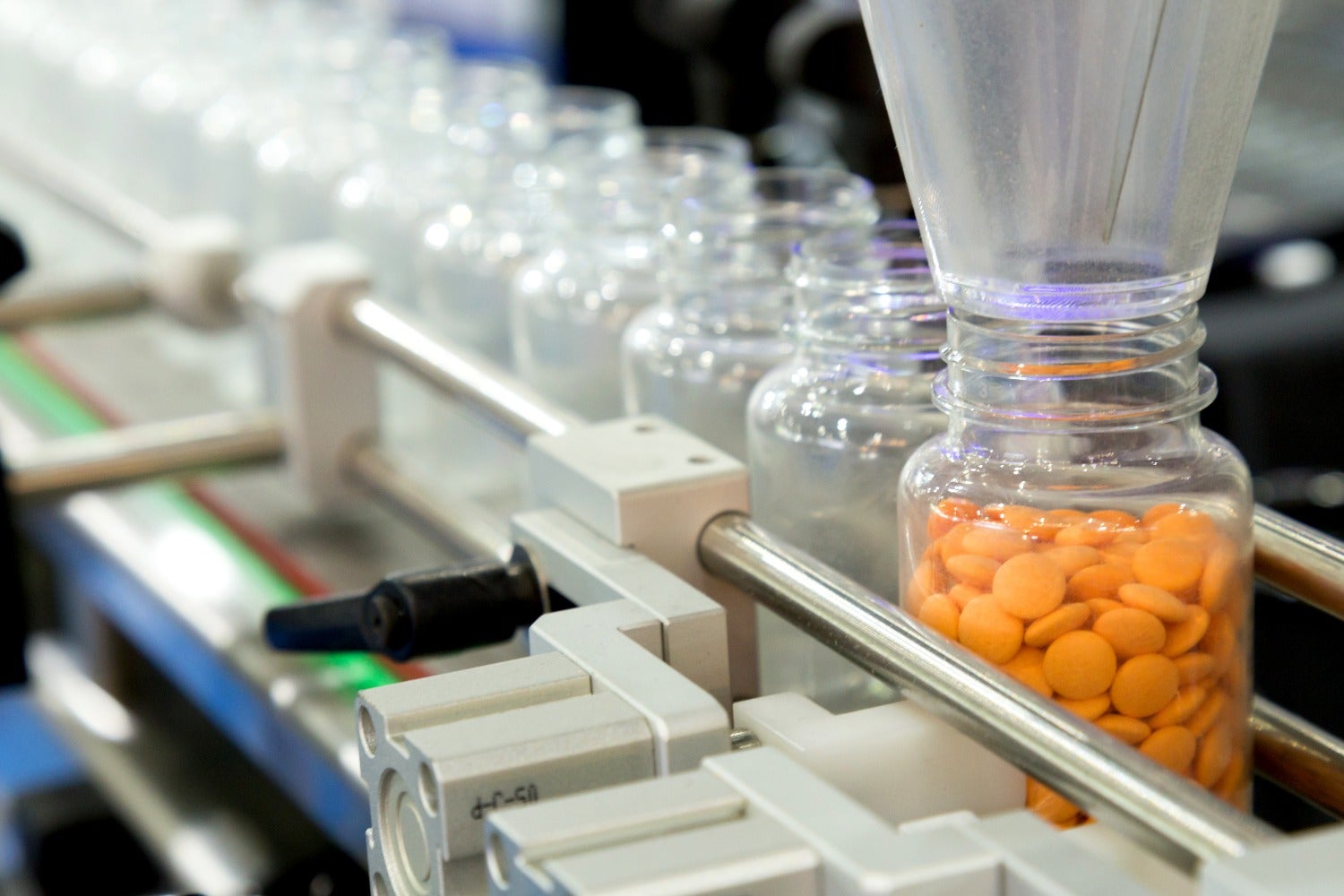 Western China pharmaceutical production needs international and domestic investment, but the region offers great potential as Chinese and foreign pharmaceutical demand continues to grow.
Our analysis shows there is a low number of facilities compared to other Chinese regions, and for western China's large geographical size, few international pharma companies or CMOs manufacture in the region. There may be limits on international investment as a response to human rights violations, which have occurred in China's westernmost provinces. As part of a newly announced five-year plan in 2021, the Chinese Government is seeking to usher in a new stage of large-scale development in the western region and stated that they will improve the overall healthcare system. This will include more medicines for chronic and common illnesses and high-priced medical consumables being covered by bulk government purchases, which should lead to increased use of pharmaceuticals in China. The long-term result could be that pharma manufacturing in the region bridges the gap on regions in China such as the east and south.
China is a major API and intermediate manufacturer for the drug industry around the world, and it heavily influences other Asia-Pacific (APAC) manufacturing markets. However, there are economic and political reasons for some western Chinese provinces being underdeveloped. China has occupied Tibet since 1950 and Xinjiang has an ongoing issue of serious human rights violations against Uyghur Muslims, including forced labour. On January 12, the UK Foreign Secretary announced a package of measures to help ensure that British organizations, whether public or private sector, are neither complicit in nor profiting from the human rights violations in Xinjiang. The US already blocks key exports from China's Xinjiang region that use forced labour in their production.
Western China has historically been poorer than other regions although in recent decades the central government has made efforts to reduce poverty and boost the region's economy, such as through the western development strategy initiated in 2000. The strategy has caused the central government to invest in infrastructure development and encourage foreign investment, which resulted in the rapid growth of industries in western China.
All pharma manufacturing facilities in western China are positioned in the more central provinces, namely Sichuan, Shaanxi, Chongqing, Ningxia, and Yunnan (see Figure 1). There is a very notable absence of pharma manufacturing in the westernmost provinces, namely Guizhou, Gansu, Qinghai and Xinjiang, which have no sites registered with the US Food and Drug Administration (FDA) or European Medicines Agency (EMA), or any pharma manufacturing sites.
Sichuan has the largest number of pharma manufacturing facilities of the five western provinces covered. There is a distinct lack of international pharma companies and CMOs in Sichuan. All facilities in the province are owned by domestic Chinese pharmaceutical companies. Sichuan contains 55% of all pharma facilities in western China. Despite several economic and technological development zones in Sichuan such as the Chengdu Economic and Technological Development Zone, the Chengdu Export Processing Zone, the Chengdu Hi-Tech Industrial Development Zone and the Mianyang Hi-Tech Industrial Development Zone, there are few manufacturing sites compared with regions such as the eastern provinces (E/MOR, June 2019 and December 2018). There is a distinct lack of investment from international companies in any of the western provinces, with Athenex Inc (Buffalo, New York, US) operating an API chemical facility in Chongqing province being a notable exception.
The province of Shaanxi has the second largest number of facilities in this region. Half of its facilities can be found in the city of Xi'an, Shaanxi's capital city.
M&A Potential
All FDA or EMA-approved facilities in the region belong to companies with a single site in the region, which indicates the large merger and acquisition (M&A) potential of the area's pharma industry. Added to this, Chinese pharma manufacturing is becoming more developed and increasingly exporting larger volumes to other countries. The western provinces require more international investment and the absence of foreign companies is peculiar compared to other Chinese regions.
The western provinces supply the domestic market more than the US and EU markets. There are more than twice as many facilities without EMA or FDA approval. The majority of facilities follow similar province trends to those with approval.
When all facilities regardless of regulatory approval status are counted, there are six companies that own two facilities in the region. These companies include Chengdu Climb Pharmaceutical Technology Co Ltd, Aktin Chemicals Inc and Chengdu Easton Biopharmaceuticals Co Ltd in Sichuan, China.
As Figure 4 shows, the largest number of facilities are approved by the FDA but not by the EMA, considerably more than those that are only EMA-approved. This shows a heavy reliance on US sales, which could be concerning to Chinese pharma manufacturers, given US protectionist policies in recent years. However, it is not clear yet if the new Biden presidency will continue this stance with the same fervour as predecessors, although Biden has stated that there will be repercussions for China's human rights abuses such as the persecution of the Uighur people native to the western province of Xinjiang and the crackdown on democracy protests in Hong Kong. Companies and governments based in western China can encourage outside investment and benefit from supplying a greater range of markets, although most of them supply domestically to a large and rapidly growing consumer market.
This analysis covers FDA and EMA-approved facilities and uses GlobalData's Contract Service Providers database, which provides world-class insight into the contract manufacturing industry.