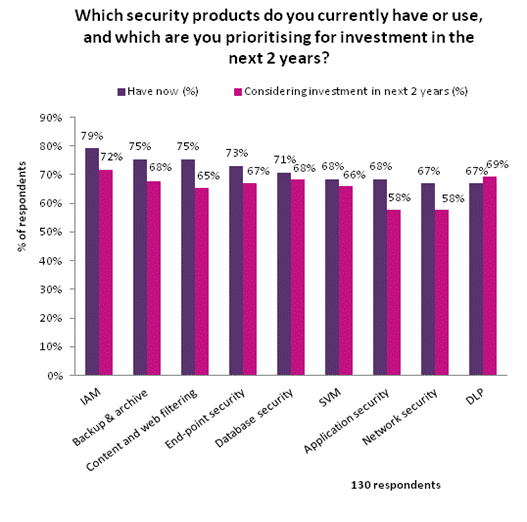 Enterprise security is becoming essential as a growing number of organizations are moving towards digitization of their workplaces.
Moreover, the greater acceptance of technologies such as IoT, cloud computing, artificial intelligence, and big data among pharmaceutical companies, is posing new security challenges. As a result, pharmaceutical companies are increasing their expenditure on various security products to prevent breaches, protect patient data, and secure sensitive information.
According to GlobalData's survey, 79% of pharmaceutical companies are currently making investments in identity & access management (IAM) solutions. Investments in IAM solutions among pharmaceutical companies are driven by the need to manage electronic user identities and ensure data privacy while avoiding any misuse of critical business information.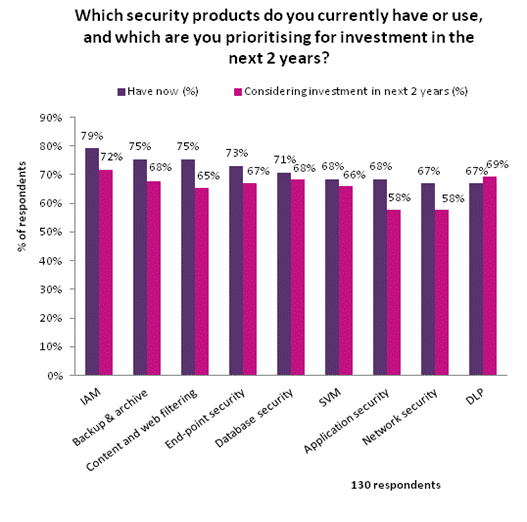 The survey further highlights that an equal proportion (75%) of pharmaceutical companies are currently deploying some form of backup & archiving and content & web filtering solutions to store as well as preserve their online information.
Although the pharmaceutical sector lags behind in implementing cyber security, the prevalence of data sharing is compelling companies to look for vendors that can provide integrated security operations and analytics to tackle anomalous behaviour. Additionally, organizations are striving to deploy IoT that can decrease human intervention and can achieve enhanced quality control, thereby offering more opportunity for IoT vendors in this sector.
The pharmaceutical sector is one of the biggest contributors to the world economy. After sluggish growth in 2016, the appreciating world economy in 2017 has had a positive impact on the growth of the pharmaceutical industry, leading to increased investments in core areas of ICT categories including hardware, software, and IT services.