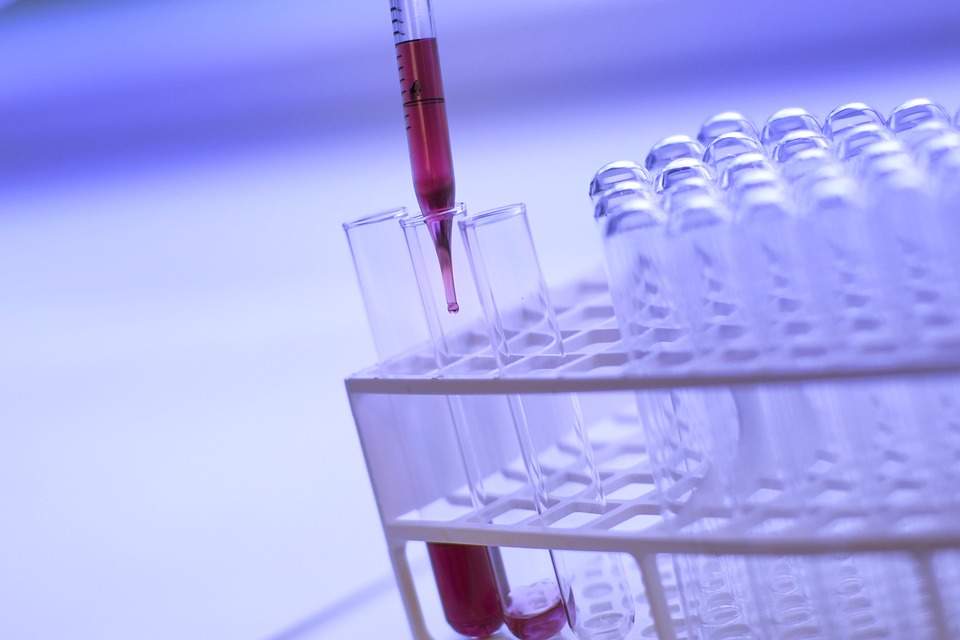 UCB's bimekizumab for plaque psoriasis, the most common form of psoriasis, is expected to demonstrate a high bar of superiority to AbbVie's Humira (adalimumab) and placebo in its Phase III chronic plaque psoriasis study. There are expectations of more than 90% of bimekizumab patients to hit the PASI90 primary endpoint, which would measure the amount of psoriatic plaque on skin.
Although analysts said bimekizumab's mechanism of blocking both IL-17a and IL-17f cytokines compared to just IL-17a alone should demonstrate efficacy, two experts had concerns over the potential increase in adverse effects by targeting more than one cytokine. Cytokines are substances secreted by certain cells of the immune system and have an effect on other cells.
Although bimekizumab will be more effective than Humira and placebo, experts concerns lie with drug uptake compared to other drugs of the similar mechanism.
Analysts also noted concerns on product differentiation as bimekizumab, if approved, will compete against current IL-17 blockers such as Novartis' Cosentyx (secukinumab).
Experts had split opinions about the start of a second Phase III clinical trial or whether the company could file for approval once the Phase III reads out. UCB have made no comments on future bimekizumab development plans beyond the ongoing study.
The 450-patient, quadruple-blinded Phase III study (NCT03412747) is a three-arm study of bimekizumab, Humira and placebo. Data is expected in the first half of 2019. Predicted peak sales are anticipated to be $222m in 2023, according to analysts.
UCB did not respond to a request for comment.
Expected efficacy superiority to Humira, safety caveats
Based on previous bimekizumab data, the current trial will meet its primary endpoint of PASI90 response at week 16, said five experts. PASI90 is defined as patients having 90% or better response on baseline Psoriasis Area and Severity Index (PASI) by the amount of psoriatic plaque and psychological measures using questionnaires.
In addition, the previous data highlights bimekizumab will show superiority over Humira, said dermatologist Dr Steven Feldman, professor, Wake Forest Baptist Medical Centre, Winston-Salem and dermatologist Dr Arnon Cohen, senior lecturer, General Management Clalit Health Services, Tel Aviv, Israel.
A 39-patient, double-blinded Phase I study identified dose proportional linear pharmacokinetic (PK) and maximal improvements (100% or near 100% reductions from baseline) in all measures of disease activity between weeks 8-12 (Glatt et al. Br J Clin Pharmacol. 2017 May; 83(5): 991–1001). PK is the pharmacology of drugs movement in the body.
The data highlights bimekizumab's clinical efficacy in patients with mild-to-moderate psoriasis and the drug's positive safety and tolerability effects as no severe adverse events were reported, said Dr Gianluco Trifirò, assistant professor of pharmacology, University of Messina, Italy and Phase III investigator and dermatologist Dr Paul Yamauchi, Dermatology Institute and Skin Care Center, Santa Monica, California.
The company also ran two double-blinded, randomised studies involving placebo in the moderate-to-severe chronic plaque psoriasis population: a 49-patient Phase IIa study and a 250-patient Phase IIb study. The former has not had data published but the latter study met its primary PASI90 endpoint at week 12, where more patients achieved PASI90 in the bimekizumab group (46.2%-79.1%) than patients in the placebo group (0%) for all doses (Papp KA et al. J Am Acad Dermatol. 2018 Aug;79(2):277-286).
PASI90 is a high bar to reach and so this data is very impressive, as the normal endpoint for psoriasis studies is PASI75, said Cecil Nick, vice president, Parexel Consulting, UK and dermatologist consultant Dr Hok Bing Thio, professor, Erasmus Medical Centre, Netherlands.
Based on the data, bimekizumab may be clinically and statistically significant with a PASI90 in about 94% of the subjects, whereas Humira may hit PASI90 in about 30-40% subjects, said Cohen and Thio. This estimation is based on previous IL-17 blockers showing a significant reduction in psoriasis plaque of around 79%, they said. Thus bimekizumab's dual action as blocking both IL-17a and IL-17f, will have an increase in the number of patients with PASI90, said Thio, Cohen and Feldman.
Bimezikumab's target of IL-17is more direct than Humira's TNF receptor, said Thio, Nick and Trifiro. Immunological research has shown IL-17 intracellular and extracellular signalling targets psoriasis better than anti-TNFs such as Humira, agreed Geoff Hale, CEO of BioAnaLab, a UK-based specialist contract analytical laboratory and Thio.
IL-17 blockers are also much safer than anti-TNFs, said five experts, as the latter increases the risk of reactivating latent tuberculosis (TB). Anti-TNFs can also increase the risk of upper respiratory infections, said Thio. However, this is only common in areas where TB is prevalent, said Nick.
Still, as bimekizumab targets both IL-17a and IL-17f, this may increase the adverse event risks as compared to an IL-17 blocker alone acting on one epitope, said Nick. Neutropenia, abnormally low levels of a type of white blood cell called neutrophils, may be an issue with bimekizumab due to the drug's strong effect affecting the immune system signalling path more than TNFs, yet neutropenia is not a frequent issue, said Thio.
In terms of market traction, the anti-TNFs such as Humira that have long held dominance in the psoriasis market now face Humira biosimilars, said Cohen, Trifiro and Nick. Anti-TNFs such as Johnson & Johnson's Remicade (infliximab) are slowly being swapped to IL-17 blockers such as Cosentyx, said Feldman. The data suggests that bimekizumab will be preferred to anti-TNFs such as Humira; however, competition will be prevalent amongst other IL-17 blockers such as Cosentyx, said Yamauchi, Feldman, Thio and Trifiro.
Debate on whether another Phase III warranted
Experts had mixed views on the next regulatory steps following an anticipated positive Phase III.
Trifiro, Nick and Yamachi said once the current Phase III study is complete, the next step would be to file for US Food and Drug Administration (FDA) and European Medicines Agency (EMA) approval. Yamauchi said the ongoing Phase III is the pivotal and no other trial will likely be required to file for approval. A 3-year safety trial could be done postmarketing, said Nick and Yamauchi.
Another Phase III trial would be needed only upon FDA or EMA request, said Thio. Yet, Cohen and Feldman said UCB should begin another Phase III trial before filing for approval. This would ensure the Phase III trial results could be replicated and positive signals would not be due to chance or misinterpretations, said Feldman.
by Arafa Salam, PhD, in London
Arafa Salam, PhD, is a reporter for Pharmaceutical Technology parent company GlobalData's investigative journalism team. A version of this article originally appeared on the Insights module of GlobalData's Pharmaceutical Intelligence Center. To access more articles like this, visit GlobalData.