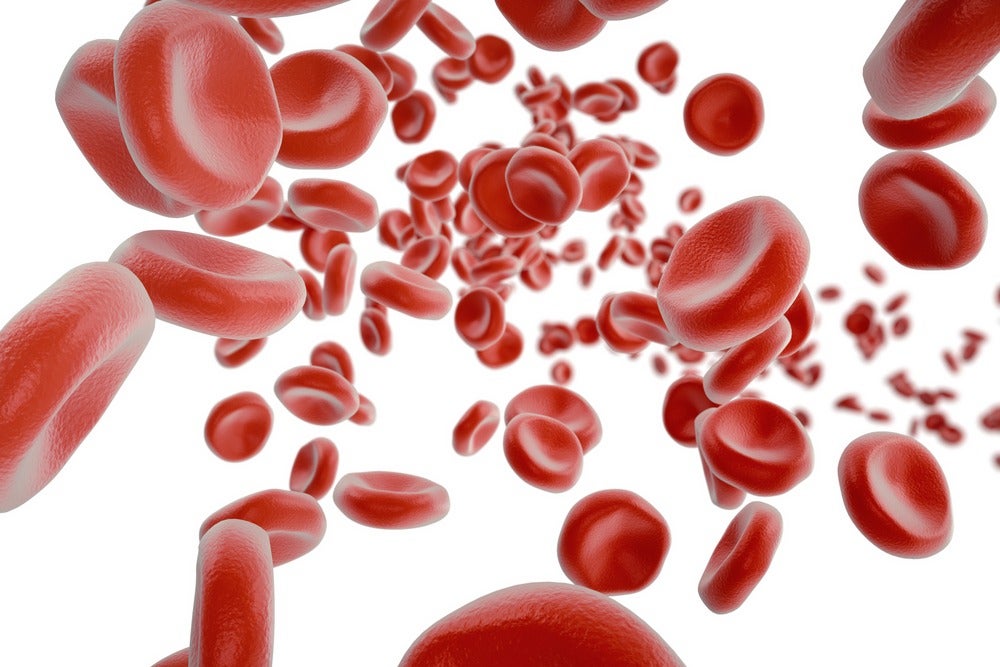 Most experts remain sceptical that, if approved, Amgen's ABP 959, a biosimilar of Alexion Pharmaceuticals' Soliris, will achieve strong market uptake as a treatment for paroxysmal nocturnal haemoglobinuria (PNH). Experts expressed a similar consensus about Alexion's follow-on product Ultomiris.
Paroxysmal nocturnal hemoglobinuria treatment
A biosimilar is a biologic medical product that is highly similar to an original product but is manufactured by a different company.
Currently, ABP 959 is being tested in an ongoing, randomised, double-blind Phase III study (EudraCT Number: 2017-001418-27) comparing it to Soliris in adults with PNH, a rare, acquired, life-threatening blood disease.
According to one analyst report, trial data is expected this year with approval expected in 2020-2021, while a second analyst report expected approval in either 2021 or 2022.
Challenges ahead for ABP 959
If ABP 959 is approved by the US Food and Drug Administration its market uptake will be challenging, as a majority of Soliris patients will have already switched to Ultomiris (ravulizumab-cwvz), a follow-on product, consultants and physicians said.
Ultomiris' sustained C5 complement (a type of protein) inhibition for eight weeks is four times that of Soliris, and reduces the number of infusions from 26 to six or seven per year, an Alexion spokesperson said.
The switching is aided by Ultomiris' slight cost savings to Soliris, at $6,404 per vial compared to $6,543 per vial for Soliris; ancillary cost reductions; and enhanced dosing schedule where patients take an infusion every eight weeks as opposed to every two weeks, they said.
Ultomiris was FDA-approved in December 2018. EU regulatory authorities are reviewing the Ultomiris application, according to a company press release in December.
A third analyst report suggests a 100% biosimilar conversion would see Alexion forecast revenue of $700 million between 2023–2027. The second analyst report models a biosimilar capturing up to 70% of new patient starts and converting 60% of prevalent patients on Soliris within three years' of launch.
However, an analyst-projected discount of 25% for ABP 959 compared to Soliris is not likely to convince buyers to push switching away from Ultomiris to the biosimilar once conversion happens, most consultants said.
Physicians and one consultant noted that potential resistance from patient advocacy groups will stem such conversion. However, two said buyers could switch patients from Ultomiris to ABP 959 if it proposes a greater cost reduction than that offered by Ultomiris.
ABP 959 as a replacement for Ultomiris
In terms of ABP 959's drug formulary placement versus Ultomiris, two consultants said ABP 959 would unlikely be required over Alexion's follow-on, but a third disagreed.
The third consultant said the biosimilar would be prescribed first-line and then Ultomiris second-line only if there are strong clinical reasons. Physicians said they were unable to be clear about their expectations from the Phase III trial, due to a lack of available data.
Amgen's market capitalisation is $128 billion. Amgen did not respond to a request for comment.
Drug conversion cost and benefit
There is an ancillary cost-saving advantage for Ultomiris as patients will visit the clinic less, and this will be welcomed by physicians and patients, said Sheela Hegde, Partner with Health Advances, Parexel, Weston, Massachusetts, US.
This benefit will help drive conversion of Soliris' base prior to the EU patent expiry, Ms Hegde said. Soliris' EU patent expires in 2023, with a patent extension recently rejected. The US patent expires in 2027.
Three years is sufficient time to convert the patient base from Soliris to Ultomiris, according to Adam Barak, the Managing Director of PPi Healthcare Consulting, Southampton, England and Joel Hay, Professor of the Department of Pharmaceutical and Health Economics at the University of Southern California, Los Angeles.
With this conversion, the increased patient compliance and better quality of life (QOL) will make it harder for a biosimilar to capture patients from Ultomiris, even with a price reduction of 25–30%, according to Hegde and Cecil Nick, Vice-President (technical) of Parexel Consulting, London.
Patient advocacy groups are likely to oppose switching patients from Ultomiris to ABP 959 as it will reduce patient QOL, according to Mr Hay, Dr Jamile Shammo, Professor of Medicine and Pathology at Rush University, Chicago, Illinois and Dr Wendell Rosse, Professor Emeritus of Medicine at Duke University, Durham, North Carolina.
Drugs, pricing and economics
However, potential biosimilar cost reductions may still push insurance providers, or buyers, to require switching from Ultomiris, said Dr Shammo and Dr Rosse.
There will be less Ultomiris traction in the more price-sensitive countries with national health services and stringent budgets, such as Greece, Spain, Portugal, Italy and some Eastern European nations, according to Mr Hay.
Market research suggests a strong patient preference for Ultomiris' eight-week dosing, leading to its potential to become the new standard of care for PNH, said the Alexion spokesperson.
Unless there is a significant discount of ABP 959 beyond 30%, it will not penetrate the market for Ultomiris, agreed Mr Barak.
It is possible that Amgen could use package product discounts, or discount products in bulk, to gain a market foothold, however, this not an ideal approach as product prices tend to be reviewed regularly. Clinical outcomes-based funding is unlikely as this strategy is already in place for the branded product, said Mr Barak.
Step-edit controversy and non-inferiority requirements
In terms of drug placement, prioritising ABP 959 over Ultomiris is unlikely as the difference is in dosing frequency and not clinical efficacy, said Mr Barak.
National clinical guidelines for respective European states will not likely mandate Ultomiris or ABP 959, said Mr Nick. This may put Ultomiris on a level playing field with biosimilars such as ABP 959, he noted.
But Mr Hay disagreed, saying that almost certainly a step therapy system will be put in place where the biosimilar would be placed as first-line and Ultomiris will only be placed as second-line treatment if the biosimilar is not effective or safe. Buyers are likely to take full advantage of the biosimilar discount and Ultomiris will only be used if there are strong clinical reasons for doing so, Mr Hay said.
In order for non-inferiority to be reached in Phase III ABP 959 and Soliris crossover trial, haemolysis, as measured by the level lactate dehydrogenase (LDH) at week 27, the primary trial endpoint will have to be maintained, said Dr Shammo and Dr Rosse.
There also needs to be a continued marked reduction of red blood cell transfusions, which is a secondary endpoint, comparable between the drugs to reach non-inferiority, they said.
Given no data has been presented for the Phase I or Phase III trial it is difficult to predict approval, they said. The 240 healthy subject Phase I (NCT03722329) randomised, double-blind, single-dose study to Soliris and SB12/ABP 959 has a primary completion date in April.
by Mina Moawad in London
This article was first published as part of Pharmaceutical Technology parent company GlobalData's investigative journalism team. A version of this article originally appeared on the Insights module of GlobalData's Pharmaceutical Intelligence Center. To access more articles like this, visit GlobalData.