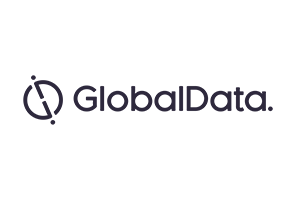 On 27 April, Amgen announced that the European Medicines Agency's (EMA) Committee for Medicinal Products for Human Use (CHMP) adopted a positive opinion for the marketing authorization of Prolia (denosumab) for the treatment of glucocorticoid-induced osteoporosis. In 2017, Prolia was the best-selling product in the osteoporosis market, at almost $2bn, due to its high cost as a biologic and high use in postmenopausal osteoporosis. The latest label expansion will boost Prolia sales even further by targeting a new patient population with high unmet needs.
Chronic use of glucocorticoids, which are commonly used to treat many inflammatory conditions, is thought to be the major cause of secondary osteoporosis (drug-induced osteoporosis). Similar to primary osteoporosis, where the cause of the disease is typically age or hormonal disruption due to menopause, the first-line treatment for glucocorticoid-induced osteoporosis has historically been focused on alendronate and risedronate, generic drugs belonging to the bisphosphates class.
When Prolia was launched in 2010, Amgen quickly emerged as one of the top players in the osteoporosis market. The sales of the drug showed strong year-on-year growth, driven by increasing demand, despite the high cost of therapy. The drug's strong efficacy and favourable dosing regimen made it an appropriate first-line choice for some patients, and the favourable second-line therapy for the majority. Sales of the drug will continue to be driven by increasing demand in primary osteoporosis and will experience a boost upon the drug's expansion into the glucocorticoid-induced osteoporosis space.
Amgen is planning to stay a key leader in the osteoporosis market, not only through Prolia's label expansion, but also by launching another biologic, a novel anabolic agent, Evenity (romosozumab). Evenity is a highly anticipated therapy for osteoporosis, where it is likely to be well accepted as a third-line therapy option or in high-risk patients. GlobalData believes that Amgen will make a case for Prolia and Evenity to be used in conjunction or as follow-on therapies, boosting the use of both key osteoporosis products. This strategy will allow the company to effectively compete against rival anabolic therapies, including Eli Lilly's Forteo and Radius Health's Tymlos.
Osteoporosis is the most common metabolic bone disease worldwide, characterized by low bone mass and micro-architectural deterioration of bone tissue, predisposing a person to bone fragility and susceptibility to fracture.
For more insight and data, visit the GlobalData Report Store – Pharmaceutical Technology is part of GlobalData Plc.