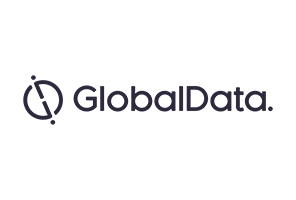 The Orphan Drugs & Rare Diseases Global Congress 2018 Europe featured several discussions on drug repurposing for rare diseases. Among these discussions, topics included exploring the potential role and future development of drug repurposing.
Drug repurposing (DRPx) is on the rise. It is about de-risking therapeutic development and is a promising field in drug discovery for rare diseases. Orphan drug indications are among the most profitable therapeutic areas within the DRPx market, about 20% of the orphan drugs are DRPx, and orphan CNS diseases provide a huge market potential for DPRx.
The commercial potential for orphan drugs and DRPx
Ample unique benefits are offered by DRPx. Firstly, DRPx reduces the development cost by 1/20 compared with new chemical entities (NCE) which cost more than $1bn but less than $50m for DRPx. Secondly, DRPx can reduce the time to market by half, five years for DRPx compared with 14 years for NCE. Thirdly, the failure risk is dramatically reduced due to a regulatorily approved safety profile, therefore for DRPx the risk rate is only 3:10 while for NCE it can be as high as 1:100000. Other advantages offered by DRPx including risk-free manufacturing process, documented pharmacokinetic and pharmacodynamics in humans, as well as solid IP strategy around the New Indication, Orphan Designation or Reformation.
On the other hand, orphan medicines also offer several benefits such as market exclusivity (US and EU), protocol assistance (US and EU), low regulatory fee (US and EU), tax credit on clinical trial (US), subsidies for clinical trials (US), fast-track designation (US), breakthrough designation (US ), accelerated approval  (US and EU) and accelerated assessment/priority review designation (US and EU).
Therefore, it appears an attractive investment opportunity for pharma companies to combine orphan drugs with DRPx. Among the new therapies approved by the FDA, approximately a third are repurposed drugs, and it is estimated that 25% of annual pharmaceutical industry revenues comes from repurposed drugs, and the global DRPx market is expected to continue to grow.
Mergers and acquisitions
To date, there have been more than 11 DRPx companies acquired by larger pharma, investing $2.3bn on deals. Some famous merger and acquisitions within DRPx market include the $915bn acquisition of Aspreva by Galenica, the $315m acquisition of Hypnion by Eli Lilly, the acquisition of $230m ChemGenex by Teva, the $255m acquisition of Cypress by Royalty Pharma as well as the $250m acquisition of Ceptaris acquired by Actelion at $250m.
With the availability of new technologies and the advancement of big-data analytics, modelling software, and high-throughput screening techniques, it is anticipated DRPx will bring a lot more much-needed new treatments for rare diseases, and in time, we would expect to see a steady rise in the number of orphan drugs derived from repurposing drugs, contributing to an encouraging market growth.