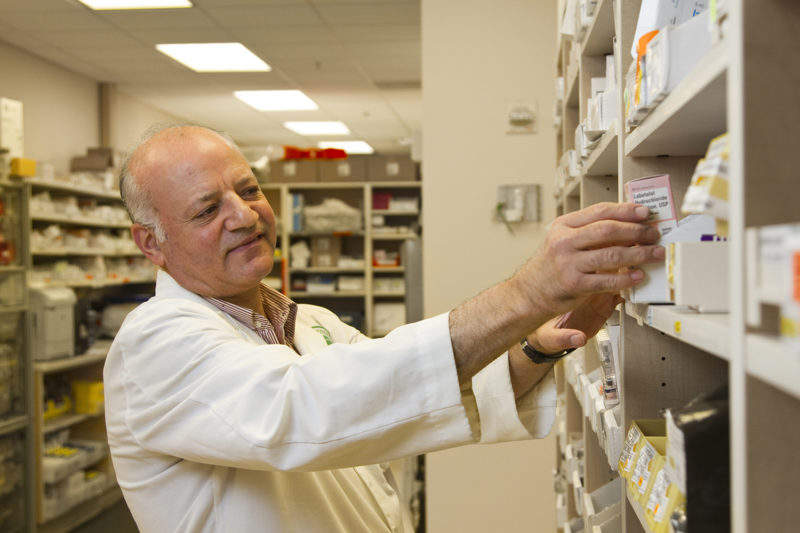 Biosimilars continue to become a more and more dynamic force within the rheumatoid arthritis (RA) treatment landscape. However, because these products (like all biologics) are generated by living cells, they are inherently different from their biologic reference products and thus must be regulated differently than generic small molecules, which are identical to their branded counterparts.
Because of these inherent differences, biosimilars have experienced unexpectedly slow uptake in many geographical markets in comparison to generics.
As part of an upcoming report on the treatment of RA, GlobalData conducted a survey among high-prescribing rheumatologists from the US, the 5EU (France, Germany, Italy, Spain, and the UK), Japan, and Australia. The survey results highlighted an important trend: biosimilar prescription rates remain low outside of the 5EU. Figure 1 depicts the rate at which physicians from across the four geographies reported prescribing biosimilars to at least 50% of their RA patients.
Overall, the survey results revealed that biosimilar prescription is most prolific in the 5EU. While 69% of physicians from the 5EU reported prescribing biosimilars to at least half of their RA patients, less than 25% of physicians in the US, Japan, and Australia prescribed biosimilars at these rates. These data highlight the success of efforts to increase biosimilar usage in the 5EU as well as suggest the presence of some serious roadblocks to the uptake of biosimilars in the US, Japan, and Australia.
Survey results and interviews with key opinion leaders (KOLs) conducted by GlobalData suggest that the main impediments to biosimilar adoption in the US are the limited number of marketed biosimilars (only infliximab biosimilars are currently available), an ambiguous regulatory environment, and unfavourable coverage by insurance providers due to contracting agreements. Although the issue of market access might also apply to Australia and Japan (rituximab biosimilars are unavailable in Australia and etanercept biosimilars only recently became available in Japan this spring), it is unlikely that this completely justifies the surveyed physicians' lack of biosimilar usage. In comparison to the US, both of these countries have nationalised health care systems that actively promote biosimilar adoption.
GlobalData's survey results suggest that a lower rate of biosimilar prescription among physicians in Japan and Australia may be due to a continued preference for biologic reference products. As seen in Figure 2, 43% and 30% of physicians polled in Japan and Australia reported such a preference. Although this justification was also seen among physicians in the US, it was at a fraction of the rate seen in Japan and Australia. This supports the idea that in the US, physicians are quite open to biosimilars, but are not prescribing them mainly because of the current regulatory and market environment.
GlobalData's survey findings suggest that in order to increase the uptake of biosimilars in certain markets, it may be necessary to convince physicians of their merits. The strategies used will likely differ based on the geographical market. When asked to explain their preference for biologic reference products as part of the survey, Japanese rheumatologists mentioned potential problems with biosimilar manufacturing and doubts about the products' reliability. These attitudes align with Japanese healthcare providers' historically negative attitudes towards generics and will likely require biosimilar manufacturers to find ways to boost physicians' confidence in the quality and consistency of the drug. In contrast, rheumatologists from Australia mainly cited insufficient experience with new biosimilar products and noted that there was a lack of financial incentive to select biosimilars over reference biologics. This suggests that Australian physician preference may be swayed over time through education and marketing campaigns as well as more aggressive discounting of biosimilar products.
Overall, GlobalData's survey results suggest that to facilitate the uptake of biosimilars outside of the EU, drug developers may employ a variety of geographically targeted strategies. In the US, the focus should be on continuing to price biosimilars more competitively, lobbying for an improved regulatory framework, and doubling down on patent litigations to bring biosimilars to market more quickly. In Australia and Japan, it is crucial for biosimilar developers to use targeted marketing and educational campaigns to convince physicians that biosimilars are safe, efficacious, reliable, and of high quality.