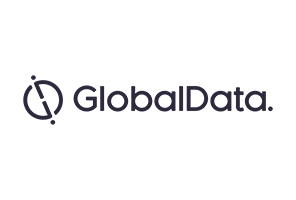 The first chimeric antigen receptor T-cell (CAR-T) immuno-oncology (IO) therapy in the US was approved on August 30, 2017—Novartis's Kymriah, which is indicated for the treatment of children and young adults with refractory or relapsed forms of acute lymphoblastic leukaemia.
Kite Pharma, newly acquired by Gilead, then won FDA approval for its CAR-T drug, Yescarta, shortly thereafter on October 19, for use in adult patients with certain refractory or relapsed forms of B-cell non-Hodgkin's lymphoma after two or more previous treatments.
Upon launch, Kymriah and Yescarta were priced at $475K and $373K per treatment, respectively, placing these among the highest-priced drugs on the market. The labels for both drugs contain boxed warnings for severe adverse events—cytokine release syndrome as well as neurologic toxicities.
The high cost of these drugs takes into account not only the usual development cost outlay but also the individualised manufacturing processes required for each dose, especially since these IO drugs are not subject to off-the-shelf production. However, given the constraints of toxicity issues, insufficient real-world data on cost-effectiveness and efficacy, and pressure from payers to reduce prices, GlobalData forecasts it is likely there will be adjustments in the cost of these drugs in 2018.
CAR-T therapy development
There are quite a few salient factors affecting the environment in which CAR-T therapies are being developed, not the least of which include the emergence of technologies that could succeed in converting production to a less-expensive off-the-shelf process, as well as the development of newer-generation therapies that will result in fewer toxicities. Both of these, however, are approaches with longer time frames and neither will have much impact on the use or pricing of currently approved CAR-T therapies.
With both Kymriah and Yescarta currently being considered for approval by regulatory authorities in the cost-conscious European market, pricing is even more of a concern to stakeholders. Approval by the FDA for additional indications, as well, will increase the available population for treatment and could have some effect on the cost of these drugs.
A variety of studies examining CAR-T pricing have yielded some data to support the current pricing of these drugs, but most studies have indicated that the costs are not justified. A fairly comprehensive study reported on February 8 on the Health Affairs Blog claims that Novartis could lower the price of Kymriah by two-thirds yet still achieve a profit.
Novartis, however, disagrees with some of the assumptions and conclusions of the study, which serves to highlight how differently various stakeholders, from drug developers to patient advocacy organizations, are evaluating the issues surrounding drug pricing and what constitutes reasonable profit above development costs.
Clinical efficacy and value of therapies
On the flip side of the issue, however, the Institute for Clinical and Economic Review (ICER) weighed in just a week or so after release of the Health Affairs site study, with release of a report on February 19 examining the clinical efficacy and value of both approved CAR-T therapies in regards to the patients indicated for their use, and concluded that the drugs were appropriately priced.
At a confirmatory meeting of the California Technology Assessment Forum on March 2, the panel voted in favour of ICER's previous assessment, stating that there was sufficient evidence demonstrating a net health benefit for these therapies.
Despite the promising findings that the currently approved CAR-T therapies, Kymriah and Yescarta, are clearly beneficial in underserved populations with certain haematological cancers, the practical challenges associated with pricing and reimbursement remain.
Payers in the US have stated that, at the very least, the customized nature of these therapies will necessitate development of novel approaches to reimbursement; however, in the short term, affordability for those who stand to benefit from treatment is of major concern.
In addition to the cost of the drug itself, further costs will most likely be incurred, including potential hospitalizations in the case of severe adverse events. Given all of these factors and the eventual development of both off-the-shelf and next-generation, reduced-toxicity CAR-T therapies, GlobalData believes that price adjustments in the initial wave of approved CAR-T drugs will be seen starting in 2018.