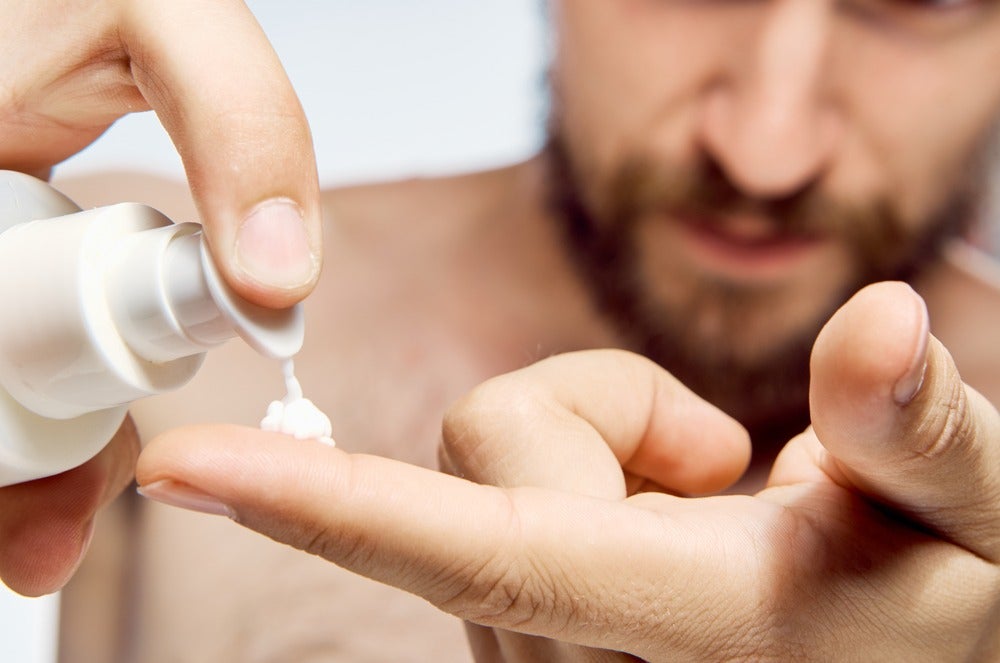 AbbVie was granted approval for Skyrizi (risankizumab) for the treatment of psoriasis patients on 23 April by the US Food and Drug Administration (FDA) and on 30 April by the European Commission (EC).
Psoriasis treatment 2019
These approvals came one month after AbbVie was granted approval for Skyrizi in Japan for the treatment of psoriasis patients. Now that AbbVie has gained approval in these major markets, GlobalData believes that Skyrizi has the potential to strengthen AbbVie's position in the psoriasis market and offset most of the impact caused by biosimilar erosion.
AbbVie's Humira (adalimumab) has recently has come under threat, as five adalimumab biosimilars launched in the EU by the end of 2018. Although Humira garnered global sales of $19.9 billion in 2018, the real impact of biosimilar erosion was seen in Q1 2019, when AbbVie reported global Humira net revenues of $4.5 billion, a decrease of 5.6% when compared to the first-quarter of 2018.
However, on 14 May, AbbVie reported that it had resolved its long-standing US patent litigation with Boehringer Ingelheim (BI). Under the terms of this resolution, AbbVie will grant BI a non-exclusive license to its Humira-related intellectual property in the US. This will begin on 1 July 2023, and BI will pay royalties to AbbVie for licensing its Humira patents. With this dispute now resolved, AbbVie can now refocus its efforts on strengthening its immunology portfolio and continue shifting its marketing strategy on Skyrizi for psoriasis and other immunology indications.
The FDA and EC granted approval of Skyrizi based on the results from four Phase III clinical studies: IMMvent, IMMhance, ultIMMA-1, and ultIMMa-2. All four trials met their co-primary and ranked secondary endpoints, achieving a significantly higher response of clear or almost clear skin (Static Physicians Global Assessment [sPGA] 0/1 and PASI 90) compared to Stelara (ustekinumab), Humira, and placebo at Week 16 and up to Week 52.
According to GlobalData's Plaque Psoriasis: Global Drug Forecast and Market Analysis to 2027 report, Skyrizi is anticipated to generate sales of $899.5 million by 2027. Furthermore, Skyrizi will be the third interleukin (IL)-23 inhibitor to launch in the psoriasis market and will directly compete with established drugs such as Johnson and Johnson's (J&J's) Tremfya (guselkumab) and Sun Pharma's Ilumya (tildrakizumab).
Skyrizi will also face competition from J&J, which recently gained approval for its one-press patient-controlled Tremfya injector for adults with moderate to severe psoriasis. This demonstrates strong efforts from pharmaceutical companies to develop new administration methods that could drive down the costs associated with drug administration, making it an attractive option for hospitals and doctors.
GlobalData believes that Skyrizi's strong results from the four Phase III trials demonstrate the drug can be a strong contender in the highly competitive psoriasis market. Overall, Skyrizi could offset the impact of Humira biosimilars and allow AbbVie to retain its stronghold in the psoriasis market.
Related report:
GlobalData (2018). Psoriasis – Global Drug Forecast and Market Analysis to 2027, December 2018, GDHC173PIDR