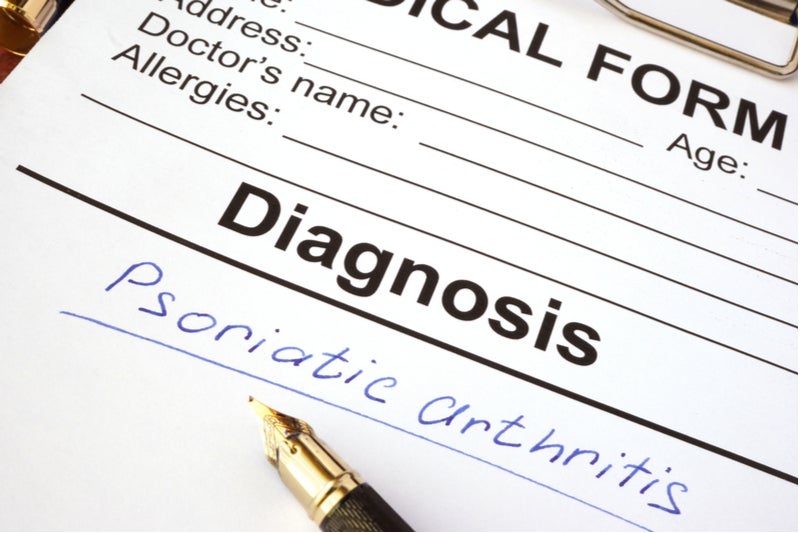 During the Annual European Congress of Rheumatology (EULAR) hosted by the European League Against Rheumatism from June 12–15 in Madrid, Spain, Novartis presented the positive results of two Phase III trials of Cosentyx (secukinumab) for treatment of psoriatic arthritis (PsA).
Psoriatic arthritis treatment
PsA has long been a challenging disease to treat since ideal therapies would need to target both joint inflammation and skin lesions. While Cosentyx has been shown to be effective in the reduction of skin lesions, enthesitis, and dactylitis in its pivotal studies, Novartis' recent MAXIMISE and FUTURE5 trials address axial manifestations and the progression of structural damage, respectively. These results suggest that Cosentyx could be the first potential one-size-fits-all treatment for PsA.
The MAXIMISE study met its primary endpoint of Assessment of SpondyloArthritis International Society (ASAS) 20 response at 12 weeks of treatment. Patients on Cosentyx (300mg or 150mg) achieved a 20% improvement in inflammatory back pain at approximately twice the rate as those in the placebo group.
Relief of spinal pain and inflammation was seen as early as Week 4 of treatment for some subjects. The FUTURE5 trial met its primary endpoint of American College of Rheumatology (ACR) 20 response at Week 16 and halted the progression of joint structural damage in almost 90% of subjects, measured using the Van der Heijde modified total Sharp score (mTSS) at Week 24. Subjects were followed for two years and continued to demonstrate the long-term efficacy of Cosentyx established in the pivotal studies. Combined, these studies build upon previous findings to demonstrate that Cosentyx can work quickly to counter the progression of peripheral and axial arthritis, with a sustained response over several years and no new safety risks identified.
Historically, interleukin (IL)-17 inhibitors have had an uphill battle on the prescribing front for PsA. IL-17 inhibitors are only prescribed once a patient has already failed two tumour necrosis factor (TNF) inhibitors. In interviews conducted by GlobalData, key opinion leaders (KOLs) suggest that although IL-17 inhibitors are the first-line therapies for psoriasis, physicians have been hesitant to prescribe them to patients who also have a history of arthritis.
However, the results of the Phase III trials could help distinguish Cosentyx as a comprehensive treatment option by targeting both the skin and joint components of the disease. In an update to investors given in Q2 2019, Novartis reported that sales of Cosentyx had grown by 41% compared to last year. In light of the new results from the MAXIMISE and FUTURE5 trials, GlobalData believes that these sales are likely to continue growing for the near future.
Forthcoming report
GlobalData (2019) Psoriatic Arthritis: Global Drug Forecast and Market Analysis to 2028, to be published