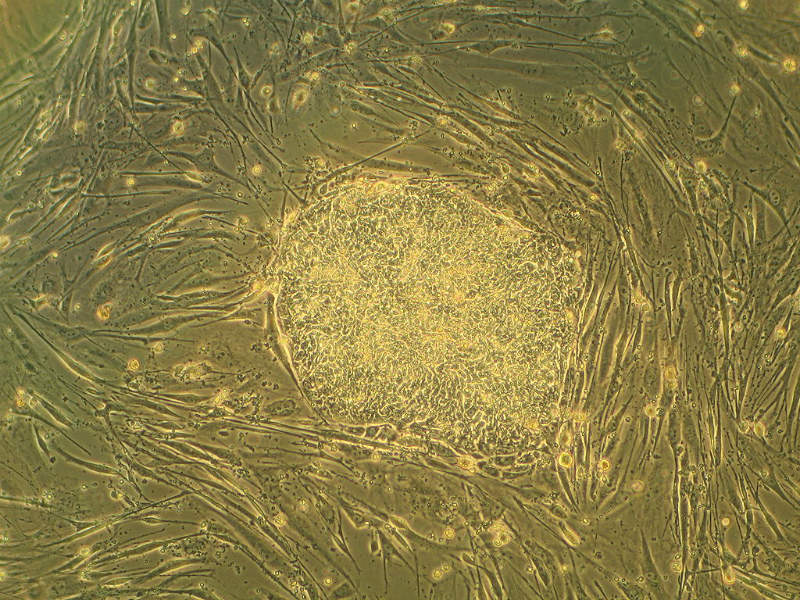 Encouraging Phase II results were released last week for Pluristem's PLX-PAD, a placenta-based allogeneic stem cell therapy given intramuscularly, targeting peripheral artery disease (PAD). The positive results are great news for patients who suffer from PAD, a circulatory problem in which narrowed arteries reduce blood flow to the limbs, which has limited treatment options available.
The trial consisted of 172 patients with intermittent claudication (IC), an early stage of PAD with symptoms of pain in the leg and fatigue, triggered by exercise, which rapidly disappears with rest. Although IC can resolve spontaneously, and has a good prognosis overall, additional treatment options are needed for patients on standard of care (consisting of palliative management through use of painkillers and anti-inflammatory drugs) with unresolved pain. It is also important to note that the need for more invasive procedures (that is, revascularization), although performed rarely in IC patients, have been on the rise. As such, PLX-PAD is on track to address the gaps in therapeutic PAD coverage while also harboring the potential to displace current treatment regimens.
The Phase II IC study evaluated the efficacy, safety, and optimal dosing for PLX-PAD, with the primary endpoint being the change from baseline in maximum walking distance (MWD) at 52 weeks compared to placebo. Patients treated twice (3 months apart) with 300 million PLX-PAD cells showed improvement in MWD compared to baseline at 52 weeks (p = 0.0008). In US patients (n = 73) treated with PLX-PAD, patients showed improvement in MWD compared to placebo (p = 0.015). Administration of PLX-PAD was found to be safe and well tolerated.
Pluristem also has an ongoing Phase III trial for treating advanced PAD patients, those with critical limb ischemia (CLI), patients who suffer severe obstruction of the arteries with a high risk of leg amputation and death, ineligible for revascularization. The FDA, EMA, and PDMA, regulatory agencies from the US, Europe, and Japan, respectively, have all granted accelerated designation pathways for PLX-PAD for these CLI-targeting studies in an effort to bring treatment faster to PAD patients most in need.
A non-surgical solution for peripheral artery disease
Key opinion leaders (KOLs) interviewed by GlobalData were very excited to learn that PLX-PAD is a promising and possibly upcoming non-surgical solution for PAD patients, notably CLI patients who are unable to undergo revascularization. KOLs also expressed that meaningful efficacy data from these trials should be backed up by PLX-PAD's exact mechanism of action (MOA). This would lead to increased physician confidence and uptake, mostly due to reducing the amount of risk involved when adopting a nonconventional therapy (that is, regenerative therapy).
Pluristem has indicated that PLX-PAD has an MOA that works by secreting proteins (for example, VEGF, angiopoietin, angiopoietin-1, galectin-1, osteopontin, IL-6, IL-8) that stimulate angiogenesis, muscle regeneration, and immune response regulation, which helps address inflammation and provides an environment where muscles can heal. Lastly, KOLs are keen to see final safety data from current and upcoming late-stage trials, to confirm that there are no serious side effects or allergic reactions following treatment with PLX-PAD.
Regenerative medicine has the potential to cure disease and replace palliative treatments for chronic diseases. Stem cells, in particular, have been studied for their regenerative properties, repairing or replacing damaged or diseased human cells to restore normal function. Regenerative therapies targeting cardiovascular indications aim to demonstrate that stem cells introduced into the body can induce the formation of new capillaries or/and improve the function of impaired or injured tissue. PLX-PAD is a prime example of a regenerative product that has the potential to address a chronic disease with a slew of unmet needs, an indication where the current standard of care falls short for many patients.
Ideally, PLX-PAD will prove to be a truly "transformative" therapy, especially when considering IC patients; however, given that this population is treated with a variety of generic medications, the anticipated high price of PLX-PAD will present a significant barrier to entry.