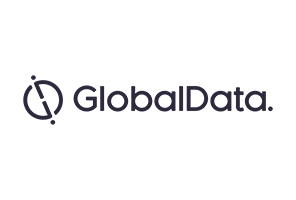 Regeneron's share price has dropped fairly consistently since June 2017, starting at $526.53 per share and dropping to $315.82 per share in February 2018. As a result, several analysts rated the company's stock with a "sell" rating. While this may provide investors with a bleak outlook, there is reason to remain optimistic about Regeneron's performance in the future.
Regeneron suffered several setbacks, one of which is a ban on the sale of Praluent (alirocumab), a cholesterol-lowering monoclonal antibody that was accused of infringing patents on Amgen's Repatha (evolocumab). However, the injunction was lifted in October 2017 and sales of Praluent are expected to pick up throughout 2018.
Another issue facing Regeneron was the recent spate of side effects due to Eylea injections in 2017, with patients experiencing short-term pain and a sharp decline in sight. On the other hand, the appearance of these side effects was linked to the use of Becton Dickinson syringes provided with eight different lots of the treatment in the US, rather than any issue with the drug or its manufacturing.
Developments in the pipeline
As such, there are many reasons to be optimistic about a potential reversal of fortunes for Regeneron in 2018. 2017 saw Regeneron bringing in $5.9B in total revenue and a net income of $1.2B, an improvement over the last few years. Despite the side effects caused by Eylea treatment last year, the outlook for the ophthalmological drug remains strong, considering it experienced 11% year-over-year US growth in 2017, and an ageing population, which is increasingly prone to diabetes-related eye conditions that are treatable by Eylea, will be in greater need than ever.
In February 2018, data on brolucizumab (Novartis) and RG7716 (Roche) showed little prospect of these pipeline treatments presenting much of a challenge to Eylea, as neither seemed to demonstrate any significant advantage over Eylea. As a result, Eylea will continue to perform highly. Moreover, Regeneron has a large pipeline portfolio, containing many biologic therapies that look promising and could follow in the footsteps of Dupixent (dupilumab).
Dupixent has positioned itself to be the next great success in the world of allergic disease, currently indicated for atopic dermatitis but with trials being conducted in other conditions. Continued success in atopic dermatitis is all but guaranteed due to approval for use in Japan in January 2018, as well as Phase III trials in pediatric atopic dermatitis.
Dupixent has the potential to become a blockbuster drug, with Phase III trials for use in uncontrolled asthma (adult and pediatric) and nasal polyps after promising Phase II trial results. Other indications being tested for in Phase II trials include eosinophilic esophagitis, peanut allergy, and grass allergy. Due to the related nature of all these diseases, Dupixent has a good chance of being approved in these indications and, being the first of its kind in atopic dermatitis treatment, will be held as the gold standard in treating allergic diseases.
For all these reasons, GlobalData expects Regeneron's share price to recover in 2018, and could well achieve better figures than those presented in June 2017.