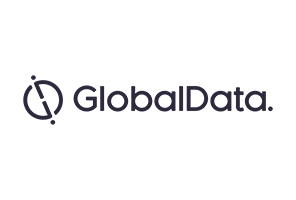 The biosimilars market is awash with excitement. While these copycat biologic products create competition with the originator drugs, reducing costs and increasing healthcare savings, their efficacy and safety risks should not be overlooked. The rare side effects of rituximab biosimilars, the first biosimilars in oncology that have been available on the European market since 2017, will not be exposed until they have garnered significant uptake. Thus, physicians must be prudent before switching a patient to a rituximab biosimilar.
With 27 biosimilars already approved in the EU and only nine approved in the US, Europe still leads the biosimilar race. This is primarily due to the pressure for cost-effective therapies that is created by Europe's nationalised healthcare systems. There are currently two different rituximab biosimilar products that were approved in the EU between February and July 2017: Celltrion's Truxima (which is also marketed under the names Blitzima, Tuxella, and Ritemvia) and Sandoz's Rixathon. Celltrion's decision to market its product under multiple names may have been a strategic one to generate more total market share.
However, while Truxima is approved to treat non-Hodgkin's lymphoma (NHL), chronic lymphocytic leukemia (CLL), rheumatoid arthritis (RA), granulomatosis with polyangiitis (GPA), and microscopic polyangiitis (MP), Ritemvia is only indicated for use in NHL, and Blitzima and Tuxella are both only approved for NHL, CLL, GPA, and MP. This means that Truxima has the largest eligible patient population, whereas Ritemvia's uptake will likely be limited. Moreover, the cost of Truxima represents a 30–40% discount on the price of Roche's Rituxan/MabThera (rituximab). In its 2017 annual report, Roche reported an 11% decline in Rituxan/MabThera sales in Europe as a result of biosimilar erosion.
Truxima demonstrated positive clinical data with equivalent pharmacokinetics and efficacy compared to Rituxan/MabThera when combined with cyclophosphamide, vincristine, and prednisone (CVP) in patients with newly-diagnosed advanced-stage (Stages III–IV) follicular lymphoma. However, the proportion of patients who had an overall response, which was the primary endpoint for efficacy, was not robust for previously untreated follicular lymphoma. Moreover, these patients are commonly treated with combination therapy involving cyclophosphamide, doxorubicin, vincristine, and prednisone (CHOP) or bendamustine, as opposed to CVP, casting some doubt over the design of the Phase III clinical trial, as it does not appear representative of the majority patient population (Celltrion, NCT02162771). Therefore, while the regulatory agencies ultimately deemed this data satisfactory in the assessment of the biosimilar product, the data also presented important limitations.
Manufacturing complexity and clinical concerns
Manufacturing irregularities are not uncommon during the production of biosimilars from living cells, which is a more complex process than the production of generic drugs via chemical synthesis. In addition, biosimilar manufacturers usually lack crucial information about the production processes for the originator drug, leading to potential divergence and increased immunogenicity. This contributes to physician concern for the possible onset of immune reactions in patients with repetitive or reverse switches between biosimilar and originator drugs.
Monoclonal antibodies, such as rituximab biosimilars, are the therapeutic proteins with the highest level of complexity in terms of structure and function. These antibodies are especially prone to altered functions following a change in structure, even at the single amino acid level, which adds to the challenges of achieving bioequivalence.
Therefore, with monoclonal antibodies representing the largest class of approved proteins in oncology, and with the blockbuster Rituxan/MabThera having reached $7.9bn in global sales in 2017, it is unlikely that the future production of antibodies as biosimilar products will slow down. This means it is time to critically evaluate the settings in which the benefits of these complex biosimilars truly outweigh the risks.
This is particularly relevant in oncology, where CLL experts interviewed by GlobalData have expressed a reluctance to use biosimilars in previously untreated patients when there is the greatest chance of a cure, and only switch to biosimilar products at later stages if the disease comes back. There is no doubt that biosimilars have huge potential, with the advantage of increased availability for both developed and developing countries, but GlobalData  believes the longer-term efficacy and safety implications of these drugs need to be studied, particularly when used in cancer treatments that have a curative or life-sustaining intent.
Related Reports
GlobalData (2018). Chronic Lymphocytic Leukemia (CLL) – Opportunity Analysis and Forecasts to 2027, to be published
GlobalData (2018). B-Cell Non-Hodgkin's Lymphoma (NHL): Opportunity Analysis and Forecasts to 2027, to be published
GlobalData (2018). Biosimilars in Oncology, to be published
GlobalData (2017). PharmaPoint: Rheumatoid Arthritis – Global Drug Forecast and Market Analysis to 2025, February 2017, GDHC143PIDR