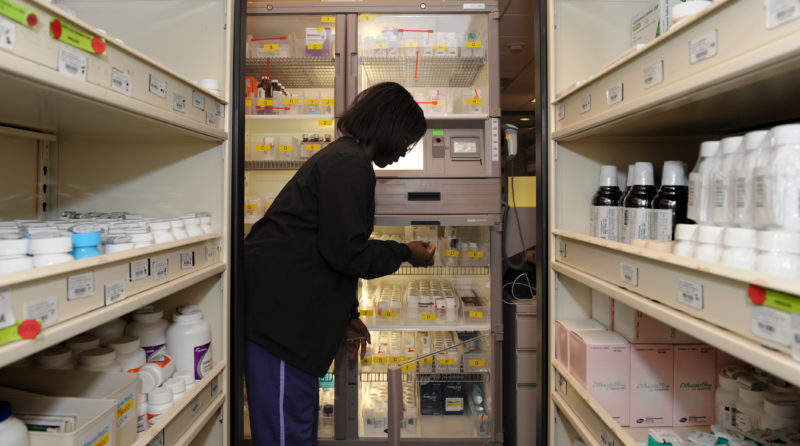 On July 20, Agios Pharmaceuticals announced the FDA approval of its isocitrate dehydrogenase-1 (IDH1) inhibitor Tibsovo (ivosidenib) for the treatment of relapsed/refractory (r/r) acute myeloid leukemia (AML) with IDH1 mutations. Tibsovo is Agios' second approved medicine in less than a year following the approval of the IDH2 inhibitor Idhifa (enasidenib) in IDH2-mutated r/r AML on August 1, 2017. The two approvals present a significant revenue opportunity for Agios, as IDH mutations are found in approximately 20% of AML patients, corresponding to a market size of 10,000 patients in the US and EU.
The FDA approval was based on a single-arm Phase I study (NCT02074839) of 174 patients with IDH1-mutated r/r AML who received a median number of two (range, 1–6) prior therapies. In this heavily pretreated patient cohort, treatment with Tibsovo resulted in complete remission (CR) and CR with partial hematologic improvement (CRh) rates of 32.8%, and a median overall survival (mOS) of 18 months.
The mOS was 8.8 months for the overall population, which compares favorably with historical OS of less than five months in r/r AML that progressed on two prior therapies. Similar to Idhifa, differentiation syndrome was observed following treatment with Tibsovo, affecting 19% of patients in this study. Consequently, the FDA included a boxed warning for differentiation syndrome in the label of Tibsovo, which could be fatal if not treated but otherwise can be managed by corticosteroid therapy.
Despite having the first-to-market advantage and being the only marketer of IDH inhibitors, GlobalData anticipates Agios' revenues from Idhifa and Tibsovo to grow gradually due to initial approvals in the smaller, heavily-treated AML patient population. This has been reflected by the modest revenues of Idhifa reported at $13M and $14M in Q4 2017 and Q1 2018, respectively. In line with this, Agios currently estimates an initial target population of 700–1100 patients with IDH1-mutated r/r AML who are eligible for treatment with Tibsovo annually. However, the extensive clinical development programs will bolster revenue growth as both agents are granted label expansions to the much larger treatment-naïve, IDH-mutated AML population.
Taking into account their use in AML in earlier treatment lines, Agios estimates the market opportunity for both Idhifa and Tibsovo to be approximately $2B—a significant sum that is likely to grow even higher as further opportunity abounds in other indications. This opportunity is particularly evident for Tibsovo, as IDH1 mutations are prevalent in multiple oncology indications including cholangiocarcinoma (14%), low grade glioma (80%), chondrosarcoma (50%), and myelodysplastic syndromes (8% IDH1 and IDH2 combined). The prospective addition of these indications to Tibsovo's label will expand the drug's eligible target population by an additional 16,000 patients, resulting in future revenues that will surpass the current estimates by at least two fold.