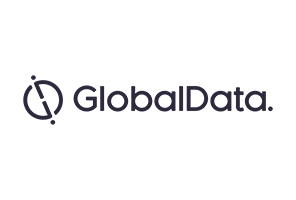 Bristol-Myers Squibb (BMS)'s anti-PD-1 Opdivo (nivolumab) is the first and only checkpoint inhibitor (CPI) approved for the treatment of advanced renal cell carcinoma (RCC) that progressed on prior anti-angiogenic therapy.
With a monopoly long enjoyed since December 2015 in the second-line treatment setting, BMS is getting ready to launch Opdivo in treatment-naïve patients in combination with its anti-CTLA-4 CPI, Yervoy (ipilimumab). The FDA accepted the company's supplemental biologics license application (sBLA) for priority review of Opdivo + Yervoy (O+Y) in December 2017, and assigned an action date of April 16, 2018. In a matter of days, O+Y will be the first CPI combination regimen that is indicated for treatment-naïve RCC.
While Opdivo's label expansion to the first-line setting will significantly cannibalize its sales in the second-line setting, catering its two CPIs in combination to a much larger patient population will significantly boost BMS' revenues in RCC. On the other hand, the first-to-market advantage of the O+Y may soon be offset by the incoming CPIs, especially Roche's anti-PD-L1 Tecentriq (atezolizumab) and Merck & Co.'s anti PD-1 Keytruda (pembrolizumab), depending on their clinical trial readouts. Much to BMS' dismay, the initial results reported at the 2018 American Society of Clinical Oncology (ASCO) Genitourinary (GU) Cancers Symposium point to fierce competition that is fast approaching.
BMS' sBLA is based on the results from the Phase III CheckMate-214 study, which compared O+Y to Pfizer's Sutent (sunitinib) in first-line advanced RCC. This study indicated a superior survival benefit for O+Y over Sutent and particularly in the subgroup of patients with intermediate- and high-risk features. The superior median progression-free survival (mPFS) clinical benefit for Sutent over O+Y in favorable-risk RCC will support the current standing of the former as the preferred front-line treatment in this subset of patients.
As a reminder, BMS' sBLA is targeting a wider population including both PD-L1-positive (PD-L1+) and -negative (PD-L1-) patients. Although a survival benefit was seen regardless of PD-L1 status in the CheckMate-214 study, a closer look at the data points to a much more pronounced survival benefit for O+Y over Sutent in PD-L1+ patients. The more manifest survival benefit in PD-L1+ patients as well as the high cost of the combination regimen might prompt the FDA to approve O+Y in a restricted subset of patients demarcated by PD-L1 status despite BMS' hopes for a more inclusive approval in line with its sBLA.
Enter Roche's Tecentriq. Roche's CPI is being evaluated in combination with Avastin (T+A) against Sutent in front-line advanced RCC in the Phase III IMMotion151 trial. The interim results reported at the 2018 ASCO GU meeting signaled a superior survival benefit in the T+A versus Sutent arm in PD-L1+ patients. Unlike O+Y, T+A appears to benefit all risk categories including favorable-risk disease, meaning that upon approval, the T+A regimen will carve out a significant share of RCC patients with favorable-risk disease. Although head-to-head trials are necessary to appropriately compare the respective activity of CPIs, the initially lower investigator-assessed complete remission (CR) rates (9%) for T+A versus O+Y (16%) were supplanted by the updated independent review committee (IRC) assessment (15%), which brought the two regimens to a relatively equal standing in PD-L1+ patients.
Perhaps more intriguing was the IRC data showing a trend for significantly improved mPFS benefit for T+A versus Sutent in PD-L1- patients (hazard ratio = 0.84). If the mPFS data are further corroborated with OS data for T+A in PD-L1- patients, both O+Y and T+A will be on par with respect to efficacy in treatment-naïve mRCC. In a tie of this sort, tolerability and physician familiarity will be key determinants of the preferred regimen. The available safety data from the CheckMate-214 and IMMotion 151 trials clearly stand out in favor of T+A. To this end, significantly more patients required systemic corticosteroid treatment (60% versus 16%) or discontinued treatment (22% versus 5%) upon receiving O+Y versus T+A.
In addition to the superior tolerability of T+A, reserved physician sentiment for using Yervoy due to toxicity and physician familiarity with using VEGF inhibitors in RCC are other important factors that will promote adoption of T+A. While BMS' O+Y will have the first-to-market advantage in front-line RCC, more definitive OS data from IMMotion 151 may be all it takes to reverse its fortunes.
Related Reports
GlobalData (2017). PharmaFocus: Visual Analysis of Immuno-Oncology Development and Opportunities, August 2017, GDHC009PFR.
GlobalData (2016). PharmaPoint: Renal Cell Carcinoma – Global Drug Forecast and Market Analysis to 2023, April 2016, GDHC88PIDR.