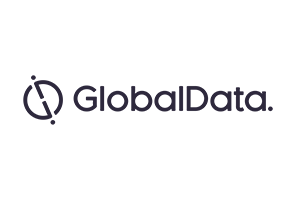 On May 15, Aerie Pharmaceuticals announced that it had submitted a New Drug Application (NDA) to the FDA for its fixed-dose combination (FDC) glaucoma therapy, Roclatan (netarsudil/latanoprost ophthalmic solution). This news places Aerie in a position to launch the drug in the US in the first half of 2019, where research by GlobalData suggests the first-in-class FDC will be well-received by ophthalmologists and garner rapid uptake in the glaucoma marketplace.
Aerie's Roclatan is a once-daily eye drop that treats glaucoma through lowering a patient's intraocular pressure (IOP). The drug contains latanoprost, the standard-of-care therapy for glaucoma treatment, alongside Aerie's recently approved Rho kinase inhibitor Rhopressa (netarsudil), the first of its class to enter the US market.
Roclatan is designed to reduce the number of daily eye drops required for patients who need to take both drugs concomitantly, by combining them into a single proprietary formulation. According to a recent report by GlobalData, improving patient compliance is the greatest unmet need in glaucoma therapy, meaning FDCs that improve compliance by reducing the number of daily doses can be of great clinical value.
In Phase III clinical trials, the efficacy and safety of Roclatan were compared to latanoprost and Rhopressa monotherapies. Roclatan was found to be statistically superior (p < 0.0001) to both latanoprost and Rhopressa with respect to lowering a patient's IOP. More specifically, patients receiving Roclatan had an average reduction in IOP of 1.8mmHg greater than those receiving latanoprost, and 2.7mmHg greater than those receiving Rhopressa. Roclatan was also shown to be well-tolerated, with a safety profile comparable to Rhopressa, and hyperemia was the most commonly observed adverse event (AE).
Competitive advantages of new glaucoma therapy
GlobalData believes that Roclatan will enjoy several advantages over its competitors in the glaucoma market. Roclatan is set to be the first glaucoma combination therapy to launch in the US market that contains a prostaglandin analogue, latanoprost. As latanoprost is currently the most popular drug for glaucoma in the US, Roclatan will fit comfortably into many patients' dosing regimens, allowing ophthalmologists to increase the number of drugs that a patient receives without adding doses.
Roclatan is also the only drug that has been shown to be statistically superior to latanoprost in clinical trials, with other glaucoma drugs demonstrating noninferiority at best, giving Roclatan a clear clinical advantage. Furthermore, Aerie will also be able to take advantage of the distribution networks and experience gained while launching Rhopressa in the US in 2018, which GlobalData expects to be invaluable during the 2019 US launch of Roclatan. Key opinion leaders interviewed by GlobalData saw the high levels of hyperemia associated with Roclatan as the biggest drawback of the drug, and were concerned this may reduce compliance in some patients.
Overall, Roclatan is set to be well-received by clinicians upon its anticipated approval and market entry in 2019. Aerie has announced its intentions to expand the Rhopressa and Roclatan brands into Europe after the US launches, and GlobalData expects this drug to become one of the key players in the glaucoma market in the coming years.
For more insight and data, visit the GlobalData Report Store – Pharmaceutical Technology is part of GlobalData Plc.