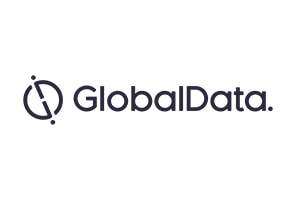 On 21 September, the FDA issued a drug safety communication regarding the use of Intercept Pharmaceuticals' drug, Ocaliva, in primary biliary cholangitis (PBC), a rare, chronic liver disease. According to the regulatory body, the drug was being dosed incorrectly in clinical practice, leading to serious liver injury and death in patients. A total of 19 deaths were identified, while 11 cases of serious liver injury were reported with Ocaliva use.
This announcement also raises questions about Ocaliva's safety profile in another liver disease for which it is in late-stage development – non-alcoholic steatohepatitis (NASH). Considering the likely higher dosing of Ocaliva in NASH compared to PBC, and the drug's potential to be one of the leading therapies for the disease with blockbuster sales, Intercept needs to start building up long-term safety data for NASH to ensure the drug's smooth approval.
Ocaliva is currently one of the frontrunners in the NASH race, with an anticipated launch date of 2020-2021. Having demonstrated superiority over the standard-of-care off-label therapies, the drug could be the first to market for the highly prevalent liver disease, with an estimated market potential of $25bn in sales in 2026. Genfit's elafibranor, also in a Phase III trial for NASH, provides neck-and-neck competition to Ocaliva in terms of time to market.
"Genfit's elafibranor, also in a Phase III trial for NASH, provides neck-and-neck competition to Ocaliva in terms of time to market."
Regarding efficacy, both therapies have demonstrated excellent efficacy in NASH resolution, slowing the progression of fibrosis and lowering ALT levels in their respective Phase IIb trials. Both drugs are novel and oral, and thus likely to be convenient for long-term therapy in NASH patients. However, Ocaliva lags behind elafibranor in terms of its clinical profile, due to its low density lipoprotein (LDL)-cholesterol related-safety issues and pruritus-related tolerability concerns. On the other hand, Ocaliva's major advantage over elafibranor is that it has already been launched for PBC in the US and five major European countries (5EU: France, Germany, Italy, Spain, and UK); therefore, physicians will have familiarity with the drug before prescribing it to NASH patients.
Given that there are 10 other drugs in late-stage development for NASH, in addition to Ocaliva and elafibranor, stakes are high for Intercept. The company has since released a statement emphasizing that it is focusing on educating physicians on the label and appropriate dosing for PBC, in addition to rigorously monitoring patients for liver-related adverse reactions. GlobalData believes that Intercept should plan ahead for similar initiatives regarding dosing of the drug in NASH, as well as work closely with the regulatory authorities to ensure long-term safety of Ocaliva for NASH.