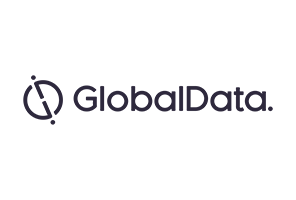 On January 29, the Philippine Department of Health (DOH) formally demanded a full refund of approximately $39M from Sanofi Pasteur for all used doses of the pharmaceutical giant's beleaguered dengue vaccine, Dengvaxia.
This request comes despite the fact that Sanofi previously agreed to reimbursfeae the government $28M for all unused doses of Dengvaxia as a gesture of good faith. Given the series of high-profile setbacks for Dengvaxia over the past two months, GlobalData believes rival Takeda is well-positioned to challenge Sanofi for dominance in this emerging vaccine marketplace.
Sanofi's troubles began in November 2017 when the French vaccine manufacturer announced a label change for Dengvaxia based on a long-term safety and efficacy analysis, which revealed that the vaccine is associated with more severe cases of dengue infection in dengue virus (DENV)-naïve (also known as seronegative) recipients compared with those who were previously exposed to the virus.
These disappointing data represent a massive blow to Sanofi's 20-year quest to develop a dengue vaccine, as a lack of effectiveness in DENV-naïve individuals not only precludes the vaccine from being used as a routine jab for children in endemic areas, but also prohibits its use as a travelers' vaccine, which is arguably the more lucrative long-term segment of the dengue vaccine market.
Dengvaxia's failure to provide effective protection in DENV-naïve individuals may rest with its design, according to key opinion leaders (KOLs) consulted by GlobalData. As a live-attenuated chimeric vaccine, Dengvaxia comprises the attenuated yellow fever virus (YFV) 17D strain, with the pre-membrane (prM) and envelope (E) structural proteins replaced by those of the four clinically relevant DENV serotypes (DENV1–4).
While this strategy initially benefited Sanofi, which already possessed a marketed yellow fever virus vaccine to leverage as the vehicle for the antigenic DENV structural proteins, the move has backfired. According to KOLs interviewed by GlobalData, the lack of nonstructural DENV proteins in Dengvaxia theoretically dampens its ability to elicit a robust T cell-mediated immune response—a hallmark of the host immune response to natural DENV infection.
Without this complete immune response, Dengvaxia's ability to provide durable protection is inherently limited, particularly in DENV-naïve individuals. Although the mechanisms contributing to dengue immunopathogenesis are not fully understood or universally accepted throughout the research community, many experts believe that Dengvaxia actually predisposes DENV-naïve recipients to a heightened risk of a subsequent severe infection, due to a phenomenon known as antibody-dependent enhancement (ADE). The long-term data obtained by Sanofi seem to support this assertion.
With Dengvaxia spoiling its first-to-market advantage, ample opportunity now exists for other firms to penetrate this largely untapped market. Of the products in clinical development, GlobalData views Takeda's TAK-003 as the most promising, largely due to its vaccine design strategy. In contrast to the YFV-DENV chimera approach used by Dengvaxia, TAK-003 features a DENV-DENV chimera, whereby the attenuated dengue strain DENV-2 PDK-53 protects against DENV-2, with three chimeric viruses expressing the prM and E proteins of DENV-1, DENV-3, and DENV-4.
Phase II data published by Takeda in November 2017 (the DEN-204 study) indicate that the vaccine induces a durable immune response against all four DENV serotypes regardless of previous DENV exposure, supporting the hypothesis that this design strategy would allow for a more robust T cell-mediated immunity.
With these results in hand and an ambitious Phase III program for TAK-003 underway, Takeda is well-positioned to overtake Sanofi in the global dengue vaccine race. Nevertheless, in order to succeed in this space, vaccine manufacturers must recognize that immunization cannot succeed as a "silver-bullet" solution for dengue prevention and control. Ultimately, Sanofi, Takeda, and other firms must work with stakeholders to champion innovative pricing strategies and encourage vaccine uptake as part of integrated surveillance, prevention, and control programs in order to maximize each product's public health benefit and commercial potential.