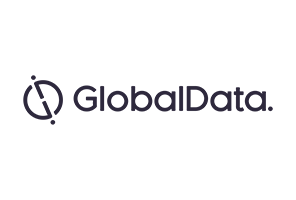 Pancreatic cancer is set to become the second leading cause of cancer-related deaths in the US in 2020 after lung cancer, despite accounting for only 3% of new cancer diagnoses. Patients with advanced pancreatic cancer have a median survival of approximately 2.8–5.7 months, even in light of recent therapeutic innovations and elucidation of fundamental biological mechanisms of the disease. In 2016, five Phase III agents were discontinued from development, exacerbating the aridity of a barren pancreatic cancer pipeline. However, there are general grounds for optimism as the therapeutic landscape is being transformed by novel frontline combination regimens as well as concrete options beyond this, for cases of disease progression. The integration of second-line therapy into the treatment algorithm of advanced pancreatic adenocarcinoma requires refinement in order to become an essential strategic component against the disease.
For nearly two decades, the chemotherapy gemcitabine, alone or in combination, has been the cornerstone of frontline treatment. Recently, two regimens have been established alongside gemcitabine in the frontline setting: FOLFIRINOX (a combination of folinic acid, fluorouracil, irinotecan, and oxaliplatin) and gemcitabine + Abraxane (nab-paclitaxel). Both in clinical studies and in real-world settings, these agents have improved patient outcomes. However, an ongoing debate exists over which is the optimal approach. Post hoc analysis of prospective randomized trials with these agents demonstrated encouragingly improved survival in patients who went on to receive second-line therapies. As this indicates that the pool of eligible candidates for subsequent therapies is increasing, the strategy for treatment in second-line has taken center stage.
A well-grounded second-line option that recently emerged is Onivyde (irinotecan liposome injection), a novel formulation in which irinotecan is built into liposome-based nanoparticles that aid drug delivery. As illustrated in NAPOLI-1, a randomized Phase III trial comparing Onivyde + fluorouracil/leucovorin (5-FU/LV) to 5-FU/LV alone in gemcitabine-refractory patients, Onivyde may increase the efficacy of the drug without additional toxicity.
Putative candidates for any salvage therapy should be managed in accordance with the first-line therapy they received, baseline performance status, and treatment objectives. Thus, Onivyde + 5-FU/LV could be an option for patients who received therapy with a gemcitabine monotherapy, gemcitabine + Abraxane (nab-paclitaxel), or any other gemcitabine-based regimen. For patients who progress after first-line FOLFIRINOX, gemcitabine monotherapy or combination may be an option, although the clinical data supporting this are not yet entirely convincing. These options should be considered for pancreatic cancer patients who are fit enough to handle a second-line option. However, for the non-negligible number of patients with poor performance status, best supportive care remains the only option as a second-line therapy, as they might not be fit enough to receive any further chemotherapy.
Although clinical investigation is ongoing, second-line chemotherapy is at last becoming a wielded tool in the hands of physicians that is both feasible and beneficial. As such, it should be seen as an opportunity to develop a well-defined treatment algorithm that provides the best option for every patient.