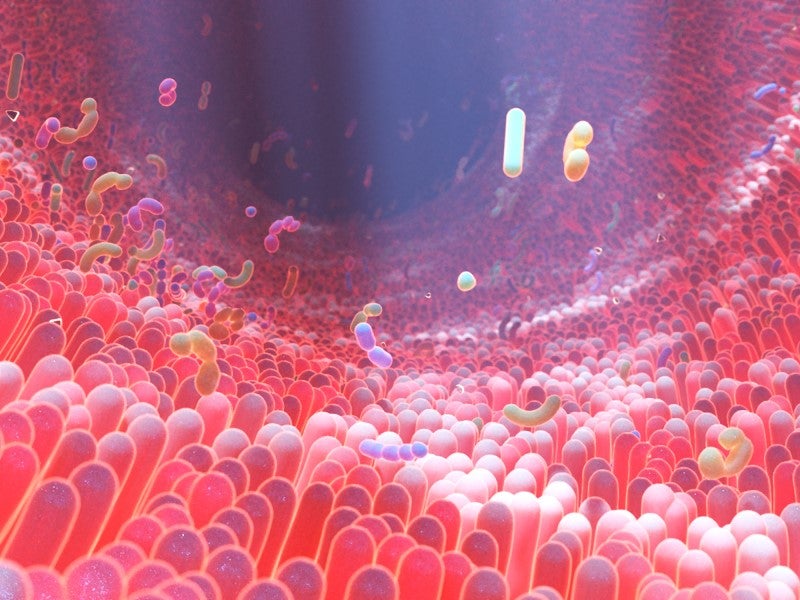 For more on the innovative therapies targeting the microbiome, join GlobalData for a free webinar on Tuesday 10 August at 4pm BST. 
On July 22, Seres Therapeutics announced that its ECO-RESET Phase IIb clinical trial (NCT03759041) investigating SER-287 did not meet the pre-defined threshold of clinical remission after a ten-week induction dosing in patients with mild-to-moderate ulcerative colitis (UC). SER-287 is a donor-derived consortium of bacteria located in the gastrointestinal tract of healthy individuals and formulated as a purified once-daily encapsulated suspension.
After the announcement of the trial's discontinuation, Seres' share price dropped more than 60% in a matter of days. This trial result even impacted rival companies, including Kaleido Biosciences and Evelo Biosciences, whose stocks lost 20% of their value due to lack of investor confidence in microbiome-targeting therapies. This is not the first time Seres has faced failure. In 2016, the company had a similar setback in a clinical trial for a C. difficile microbiome therapeutic. Due to a lack of any marketed microbiome-targeting therapeutic products, the termination of SER-287 trials confirms the lack of knowledge and complexity that define the field and marks a significant loss for Seres' ability to receive approval for a first-in-class agent in the treatment of UC.
Microbiome-targeting therapeutics is a growing field that has attracted increasing interest in the last decade, with the most explored area being the intestinal microflora. Nevertheless, this therapeutic space is still in its early days, and this latest result raises many questions concerning safety and efficacy. Key opinion leaders interviewed by GlobalData were enthusiastic about the prospect of these treatments, yet still expressed reservations regarding the maintenance of these therapies and their poorly understood mechanisms of action. As pricing potential can be impacted by the chosen indication, selection of the indication for the product's initial launch will be essential to seeing the highest return of investment. SER-287 was expected to enter the US market in 2027. Its discontinuation clears the way for NuBiyota's MET-2, which recently entered Phase IIa trials for UC.
Seres' CEO Eric Shaff stated that an analysis of the data collected during the trials will determine the company's plans for SER-287. He did not exclude the potential of a re-trial. The company announced that despite the discontinuation of SER-287, knowledge gained from these trials will have an important benefit for its SER-301 candidate, which is currently in Phase Ib in Australia and New Zealand for UC. Nonetheless, this withdrawal is an important setback beyond just losing a late-stage drug. Seres' SER-301 candidate is under development in Australia and New Zealand, which are significantly smaller markets than the US. As this is Seres' second trial termination in five years, GlobalData expects that microbiome-specialised companies should now expect that scrutiny will be increased and that fundraising will become more challenging.
Sign up for a free webinar on microbiome-targeting therapeutics in immunology, taking place on Tuesday 10 August 2021 at 4pm BST.