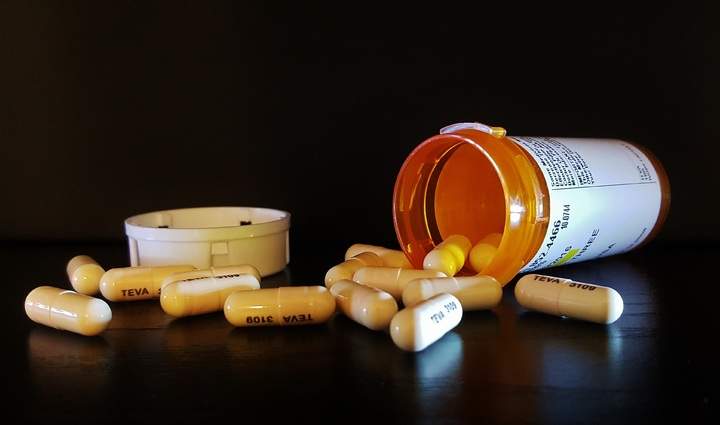 An investigator-sponsored clinical trial presented at the recent European Congress of Clinical Microbiology and Infectious Diseases (ECCMID) conference in Madrid, Spain indicated a seven-day antibiotic course delivered similar outcomes to a 14-day course for Gram-negative bacteremia.
Whilst there are health benefits to a shortened treatment, more studies are needed to change prescribing behaviors, experts noted.
Benefits of shortening antibiotic courses include a healthier microbiome (the genetic makeup of micro-organisms in the body) and a reduced risk for drug resistance development. Whilst this research is another piece of evidence towards shortening courses of antibiotics and improving health aspects, it is not yet sufficient to change overall prescription patterns, experts said.
Longer durations of branded antibiotics include a 14-day course of Allergan's Teflaro (ceftaroline fosamil) for acute bacterial skin and skin structure infections with bacteremia, a 21- day course of Theravance Biopharma's Vibativ (telavancin) for hospital-acquired and ventilator-associated bacterial pneumonia and a 14-day course of Shionogi's S-649266 in development against indications including complicated urinary tract infections (cUTI) and sepsis.
Promising ECCMID data but more needed
Whilst the study presented at ECCMID may initially indicate strong evidence for reducing antibiotic course lengths for Gram-negative bacteremia, nearly 70% of the infections were UTIs, indicating a bias in the data, noted Dr Juan Pablo Horcajada, chief, Department of Infectious Diseases, Hospital Del Mar, Barcelona Spain.
In the 600-patient, randomized, controlled, open-label trial, hospitalized patients with Gram-negative bacteremia were randomized 1:1 to receive either a seven-day or a 14-day course of antibiotics. In the seven-day arm, 46.1% of patients failed treatment, were readmitted to hospital, extended their hospital stay or died, compared to 50.0% of the 14-day arm. This equated to a -3.9% absolute risk difference, according to the ECCMID presentation (no. O1122).
Physicians selected a variety of antibiotics, but 30% were tazobactams and 5-10% were carbopenems, said study investigator Dr Dafna Yahav, infectious disease specialist, Tel Aviv University, Israel. Both drug classes are used to treat many different infections.
According to the presentation, the new mantra of antibiotic treatment is "shorter is better," and there are many research groups involved in studies to demonstrate that reducing therapy is as good as or even better then prolonged therapy, Horcajada and an infection expert noted. Such clinical studies have shown that shorter treatments can have similar efficacy, are less toxic and induce less resistance, he added.
For example, he pointed out that studies have shown that a seven-day course is sufficient to treat UTIs and acute pyelonephritis instead of a 14-day course (Eliakim-Raz et al. J Antimicrob Chemother (2013); 68: 2183 –2191); another study demonstrated that shorter courses can be sufficient in patients with complicated intra-abdominal infection and adequate source control (Sawyers R et al. New England Journal of Medicine (2015); 372:1996-2005) and another showed shorter can be better in community-acquired pneumonia (Uranga A et al. JAMA Intern Med (2016); 176(9): 1257-1265). In fact, multiple pneumonia studies show shorter courses do work, particularly in the outpatient setting, said Dr David Shlaes, board member, Global Antibiotic Research & Development Partnership, Switzerland.
Still, the bacteremia study is not the most convincing, Shlaes said. Bacteremia patients often die of other, nonbacterial causes within a 30-day period, so it would have been better to study events within 14-days post-therapy, he noted. But both groups in the bacteremia study also had similar rates of recurrent infection, which is not linked to other nonbacterial issues, countered the infection expert.
The study investigators set their noninferiority margin at 10%, and some clinicians may not consider this difference as insignificant enough to shorten an antibiotic course, Shlaes said, even though the observed differences in the study had a lower bound of the confidence interval below the 10% threshold, at-11.9%. A noninferiority study, in which a experimental drug must show it is no worse than the drug comparator, is common in antibiotic drug development.
Shortening antibiotic course length is key
Shorter antibiotic courses are the future because course duration has an important impact on the patient's microbiome, affecting how much bacteria is left in the body particularly in the bowel, said Horcajada. Antibiotics modify a person's normal flora, and this can have a negative impact on health, said Horcajada and Dr Jesús Rodríguez-Baño, professor of medicine, Universidad de Sevilla, Spain, and president-elect of the European Society of Clinical Microbiology and Infectious Diseases
Another reason to shorten antibiotic course length is to reduce the chance of resistance development, Horcajada said. Drug resistance is a heightened concern among physicians and in care settings.
Studies like Yahav's are slowly changing physician minds in terms of extended treatment timelines, and perhaps prescribing behaviors will change, Horcajada and Dr David Farren, consultant medical microbiologist, Northern Trust, Belfast, Northern Ireland, said. However, doctors still say they need better evidence, as the overall data is only considered as low-to-moderate, they added. Still, this study in bacteremia is another piece of evidence towards reducing therapy lengths, Horcajada said. Even if the bacteremia study is not imminently impactful, it is an area that should continue to be studied, because there are clear benefits to shortening antibiotic courses such as preventing resistance and preserving the microbiome, Shlaes added.
One of the problems with changing physician behavior is that doctors feel more comfortable treating infections for longer, as they think this will mean treatments are less likely to fail, Horcajada said. The infection expert noted that some patients may also be uncomfortable with receiving a shorter course of antibiotics for the same reasons. But in response, Yahav said, it was not difficult to recruit patients on to the bacteremia study, as patients seemed to accept the concept that shorter treatment is better.
Some society infection recommendations are already changing, noted Horcajada. For example, the American Thoracic Society recommendations for treating thoracic pneumonia changed in 2016 to a seven-day course of antimicrobials rather than a longer duration such as 15 days in response to evidence from topic-specific systematic literature reviews showing shorter courses are effective, he said.
One important question is if there will be resistance from pharmaceutical companies when it comes to reducing antibiotic prescriptions, said the infection expert. But Shlaes said pharmaceutical companies actually see shortening course lengths as an opportunity to demonstrate a competitive advantage. Farren agreed that pharma company resistance is unlikely, as they consider minimizing the development of resistance.
Hannah Wilgar is a reporter for Pharmaceutical Technology parent company GlobalData's investigative journalism team. A version of this article originally appeared on the Insights module of GlobalData's Pharmaceutical Intelligence Center. To access more articles like this, visit GlobalData.