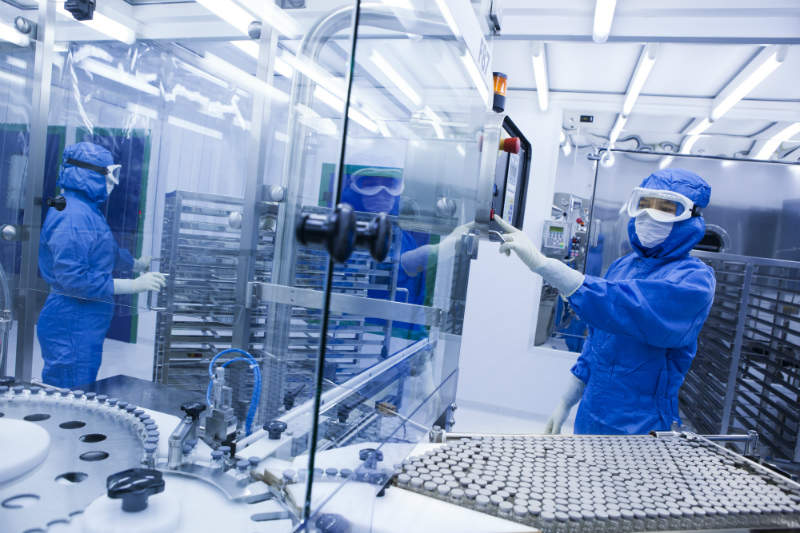 Speed and flexibility will be the key to developing new molecules with unique therapeutic modalities, claimed industry experts at the BIO International Convention in Boston, MA on Tuesday, June 5th. This assertion was made during a roundtable entitled Therapeutic Modalities – Business and Manufacturing Strategies Impacting the Decision to Develop One Therapy Type vs. Another.
The roundtable moderator was Patricia Seymour, Senior Consultant, BioProcess Technology Consultants, Inc. Panellists included John Lee, SVP, Pharmaceutical Development, decibel Therapeutics; Michael Kaufman, SVP CMC, Mersana Therapeutics; Jennifer Michaelson, VP, Preclinical Research and Early Development, Cullinan Oncology; and Weichang Zhou, SVP, CTO, WuXi Biologics.
The panellists spoke about ways to speed-up entry and maintain quality.  Weichang Zhou spoke about what he referred to as the 'the Starbucks approach' – that is, being able to scale out rather than scaling up single-use bioreactors.
Scaling up has both quality and economic concerns, so he urges clients to pick a size early and then increases the batch number. This way the client does not have to commit to a larger facility than they might wind up needing. As these facilities can be built and put into operation in under two years it allows for flexibility in the case of large market size. You can build a facility to create the 'best coffee (or API)' where and when you need it rather than one facility to support the worldwide market.
Difficulties in predicting market size
For a small virtual oncology company, it is hard to predict the size of the market and trials. Jennifer Michaelson spoke of the number of possible combinations of oncology drugs as being 'almost overwhelming'. Mensana further explained that, for oncology products, the company does not determine the exact dose and size of the dosage (because they are starting with the maximum tolerated dosage) and the size of the market. This is because they will try several related oncology indications, as well as regulatory advantages that may be gained based on the final indication.
Companies with a specific and unique route of administration – such as decibel, which is an only Otic based company – would also benefit from smaller volumes in small molecule manufacturing. Flexible manufacturing size will be small because of the need at decibel, but will have to be driven by other related products such as those with an ocular route of administration and personalised medicine products.
Find more information about contract manufacturing industry trends in Trend Reports from PharmSource, a GlobalData company. Please contact a GlobalData sales representative for more information.