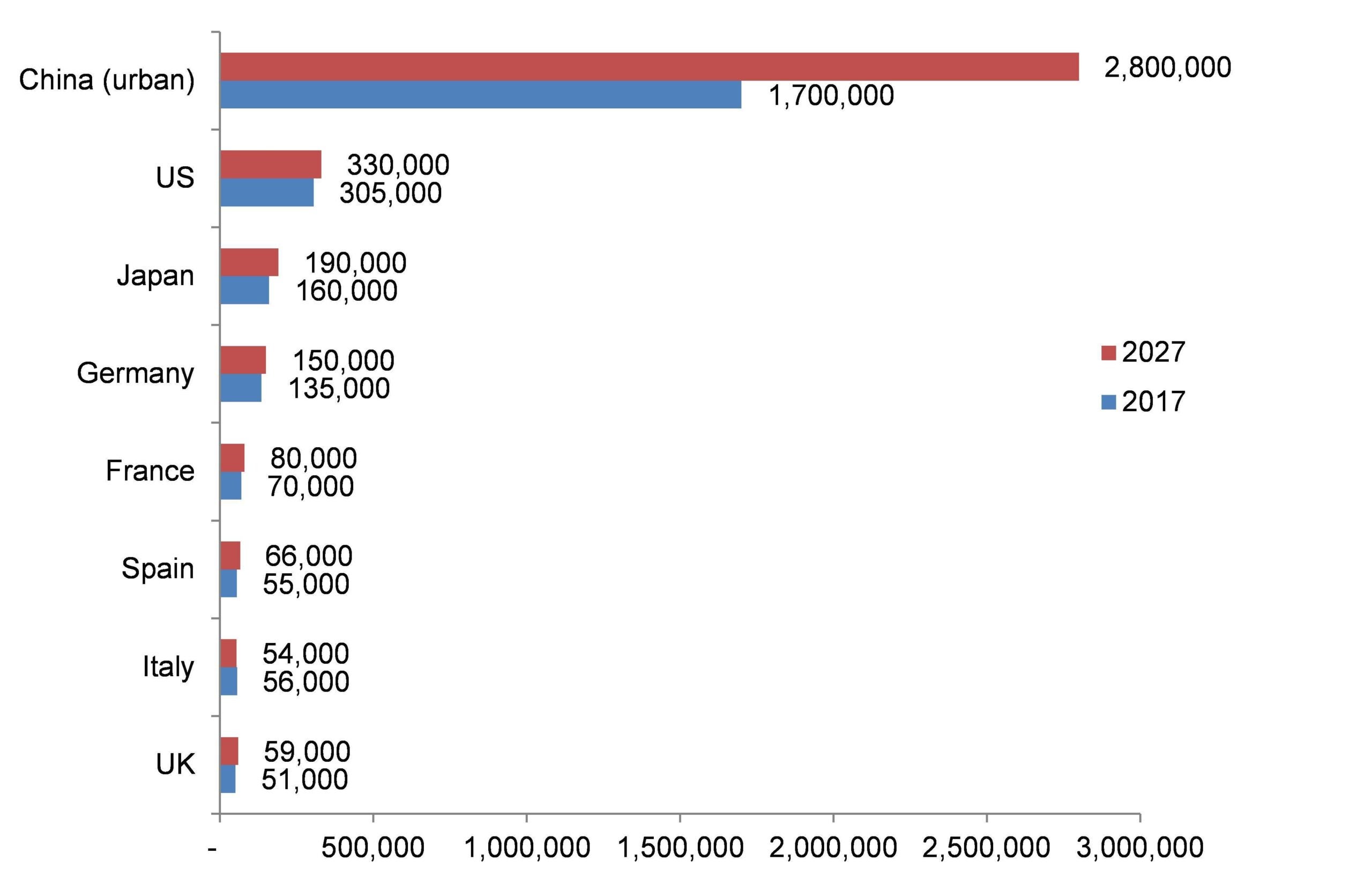 A stroke is a serious life-threatening medical condition that occurs when blood to the brain is either blocked or interrupted by blood clots or ruptured blood vessels. Stroke has been linked with a debilitating condition, dementia. Although the link is well documented, the degree to which stroke actually increased the risk of dementia had been difficult to ascertain. New research was published in August 2018 in the journal Alzheimer's & Dementia, regarding a systematic review with meta-analysis in the association between dementia and stroke. In this study, Kuzma and colleagues reported that risk of dementia was more than two times higher in a person who had had a stroke.
As the incident cases of stroke are likely to increase significantly in the future, this increases the risk of dementia as well. GlobalData epidemiologists forecast an increase in diagnosed incident cases of acute ischemic stroke (a subtype of stroke) in the eight major markets (8MM: US, France, Germany, Italy, Spain, UK, Japan, and urban China), which will grow by an annual growth rate (AGR) of 4.40%, from 2,500,000 cases in 2017 to 3,700,000 cases in 2027. In the 8MM in 2017, urban China had the highest number of first-ever diagnosed incident cases with 1,700,000, while the UK had the lowest number of first-ever diagnosed incident cases with 51,000. Figure 1 shows the incident cases of first-ever acute ischemic stroke in the 8MM.
Although the mechanism is not fully known, severity and the location of the stroke have been identified as risk factors for post-stroke dementia. Stroke may also trigger a neurodegenerative process of dementia by activating autoimmune responses targeting the brain cell.
As dementia has serious consequences for people and significant social and healthcare costs, stroke prevention strategies should be integrated in health interventions to reduce dementia risk.
Figure 1: 8MM, diagnosed incident cases of first-ever acute ischemic stroke, men and women, Ages ≥18 years, 2017 and 2027
Source: GlobalData                                                                                              © GlobalData