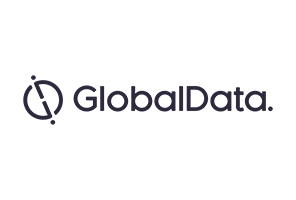 On 30 March, Sunovion announced that it had submitted its new drug application (NDA) to the FDA for apomorphine sublingual film (APL-130277) for the treatment of motor fluctuations (OFF episodes) in patients with Parkinson's disease. The submission is supported by results from the pivotal Phase III trial, CTH-300 (NCT02469090).
Given this regulatory progress, Sunovion is expected to challenge Acorda Therapeutics' Inbrija (levodopa) in the Parkinson's disease pharmaceutical space. Inbrija is a self-administered, inhaled formulation of levodopa (L-dopa) being developed for the treatment of symptoms of 'off' episodes in patients with Parkinson's disease. On 20 February, Acorda announced that the FDA accepted for review its resubmitted NDA for Inbrija.
Parkinson's disease is a chronic and progressive disease with hallmark clinical features including tremors at rest, rigidity, slowness of voluntary movement, and postural instability. The cause of Parkinson's disease is unknown, but it is believed that environmental toxins cause degeneration of dopaminergic receptors, through chronic exposure, or through an acute exposure that is self-perpetuating.
L-dopa, in combination with either benserazide or carbidopa, has been the standard of care for Parkinson's disease for over 40 years. While dopamine itself does not cross the blood-brain barrier and is ineffective in the treatment of Parkinson's disease, L-dopa will cross the barrier, where it is converted in the brain from L-dopa to dopamine. Initially, high amounts of levodopa were required for treatment, as L-dopa is swiftly degraded in the periphery by decarboxylation. However, when used in combination with dopa carboxylase inhibitors, levodopa breakdown is prevented, increasing its overall bioavailability and allowing more of the molecule to reach the brain.
When levodopa is used long-term, patients develop motor fluctuations, including on-off time and dyskinesia, due to pulsatile activation of dopamine receptors. As a result, the off episodes associated with Parkinson's disease have been the target for many pharmaceutical companies in recent years.
Sunovion announced on 29 January that its pivotal trial for sublingual apomorphine met its primary endpoint of mean change from pre-dose in MDS-UPDRS Part III score at 30 minutes after dosing at the 12-week visit of the maintenance treatment phase. The difference in score change between apomorphine sublingual film and placebo was 7.6 (p = 0.0002). CTH-300 met its secondary endpoint of percentage of patients with a patient-rated full ON response within 30 minutes at the 12-week visit of the maintenance treatment phase. The percent predicted response rate for the treatment group was 19% greater than that of the placebo group. Apomorphine sublingual film was also generally well-tolerated, with commonly reported adverse events being nausea, somnolence, dizziness, yawning, and headache.
Acorda Therapeutics first submitted the NDA for Inbrija in June 2017. However, the application was deemed incomplete upon preliminary review and the company received a refusal to file (RTF) letter. In resubmitting its NDA for Inbrija at the end of 2017, Acorda addressed two issues that were raised in the RTF: timeline for readying the manufacturing site for inspection and a question regarding the drug master production record. Acorda also fulfilled the FDA's request for additional information that did not necessitate new clinical studies.
While Sunovion submitted its NDA months after Acorda submitted its own, Sunovion's sublingual apomorphine has fast track designation, giving it a review time that is shorter than the standard. Sublingual apomorphine approval and launch may thus follow soon, after a potential late 2018 approval and launch for Inbrija, creating immediate competition for Acorda. Since both molecules, apomorphine and levodopa, have already been approved and widely used in patients with Parkinson's disease, GlobalData expects moderate uptake of the two pipeline agents.