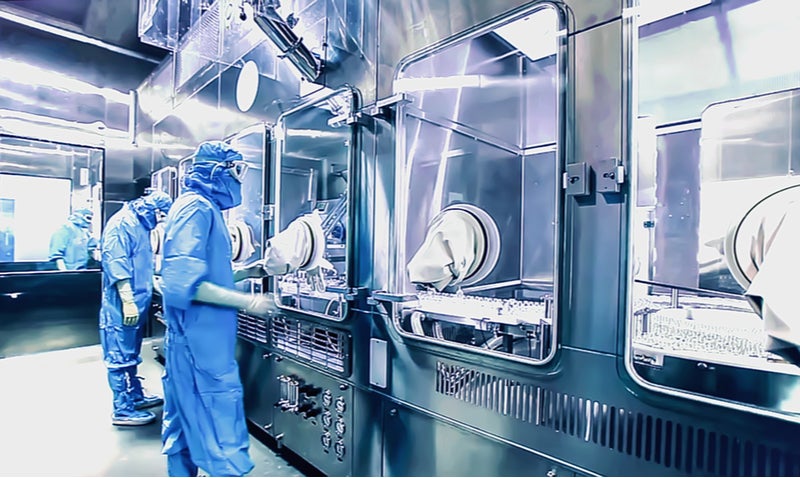 Switzerland has emerged as a major player in the manufacture of active pharmaceutical ingredients (APIs) requiring containment, rivalling larger EU economies for specialised facilities, according to GlobalData research.
The handling of drug substances classed as highly potent or cytotoxic is increasingly commonplace for drug manufacture.
Manufacture of chemical APIs
Developing and manufacturing these highly toxic drugs tend to be more complex than for most products, requiring special equipment, facility layout and expertise.
Despite the current emphasis on biologic medicines, the manufacture of chemical APIs (small molecules, polymers and oligonucleotides) is still far more common (B/POR, April 2019).
Manufacture of chemical APIs has become lucrative due to its growing complexity, using materials that are poorly soluble or requiring containment, which makes their handling more difficult and costlier.
The European contract manufacturing industry has invested heavily in containment capabilities. As is to be expected, the five major EU markets of France, Germany, Italy, Spain, and the UK, as well as Switzerland, house the smallest molecule API facilities with containment in Europe.
Most of these containment facilities belong to dedicated CMOs, which only perform contract manufacturing rather than also marketing their own products.
Belgium, France, and the UK have the largest percentage of dedicated CMO containment facilities in Europe. Despite Switzerland's smaller pharma market, it has a disproportionate number of small molecule containment facilities. This is because Swiss facilities belong to large CMOs such as Siegfried Holding AG (Zofingen, Switzerland), Lonza (Basel, Switzerland), and Novartis AG (Basel, Switzerland), as expensive specialised capabilities such as containment are more likely to be owned by higher revenue-generating CMOs.
Around 60% of highly potent APIs (HPAPIs) in the pipeline are for oncology, making this therapy area a strong indicator of pipeline HPAPI activity and also a good predictor of future commercial-scale manufacturing demand for containment substances.
As the figure below shows, roughly half of oncology drug candidates in Phase III and Pre-registration stage are small molecules. This highlights that small-molecule cytotoxic oncology will play a major role in upcoming approvals. This is also good news for small molecule CMOs as small molecule drugs tend to be outsourced more than biologics, according to the PharmSource publication CMO Scorecard: Outsourcing of NDA Approvals and CMO Performance – 2019 Edition (March 2019).
The forthcoming PharmSource Trend Report entitled Contract Small Molecule API Manufacturing Industry by the Numbers – 2019 Edition shows that M&A activity and investments from the largest CMOs indicate that containment facilities are in high demand and this trend will increase as the oncology pipeline continues to flourish. CMOs with containment capabilities are likely to be at an advantage compared to those without as the number of marketed HPAPIs tends to increase over time as more
HPAPI drugs gain approval.