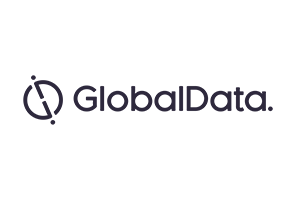 University of Pennsylvania researchers' recent announcement of the identification of T cell biomarkers that could predict with 100% accuracy those chronic lymphocytic leukemia (CLL) patients who would experience a complete clinical response to chimeric antigen receptor (CAR)-T cell therapy is an exciting advancement.
It is of importance to be able to select out patients who will respond well to CAR-T cell therapy, given that only 26% of those with relapsed/refractory CLL have previously demonstrated durable antitumor complete responses in clinical trials with Novartis' CAR-T therapy Kymriah. This compares drastically to the impressive response rates seen in patients with relapsed/refractory acute lymphoblastic leukemia (ALL), who have shown complete remissions in over 90% of cases when treated with Kymriah. However, these preliminary findings were only validated in eight CLL patients and would need to be explored in a much larger patient population.
Moreover, the researchers were unable to identify patient- or disease-specific factors that could predict response to CAR-T therapy, and their study was performed in heavily pre-treated, high-risk CLL patients, therefore restricting the potential application of their cell surface markers as a prognostic tool in the clinic only to a small cohort of patients with relapsed/refractory high-risk CLL considering CAR-T cell therapy as salvage therapy.
Experts express negative outlook
Experts interviewed by GlobalData consistently express a negative outlook for the future potential of CAR-T therapy in CLL, mainly due to its safety issues that become an even greater threat in CLL patients who tend to be elderly (of an average age of 72 years) with compromised immune systems. It is therefore expected that the eligible CLL patient pool for CAR-T therapy will remain very restricted.
The expression of CD8 and CD27 antigens on T cells and simultaneous downregulation of CD45RO have been recognized as key signatures for the classification of healthier 'early memory' cytotoxic T cells, with potential to select CLL patients who will respond to CD19-redirected CAR-T cell therapy. Elevated IL-6/STAT3 signaling has also been associated with increased persistence and expansion of CAR-T cells in complete responders, whereas non-responders have shown enriched expression of genes involved in late T cell differentiation, glycolysis, exhaustion, and apoptosis.
Thus, the IL-6/STAT3 signaling axis sets apart a key intracellular pathway of CAR-T cells with enhanced proliferative capacity compared to unaltered T cells. The discovery of this T cell biomarker signature sets the stage for more differentiated personalized immunotherapy, where CD19-directed CAR-T therapy would be reserved only for CLL patients likely to benefit. In contrast, those patients unlikely to respond could pursue other more favorable and efficacious treatment options that would simultaneously contribute to substantial cost savings due to the staggering price tag associated with CAR-T cell therapy, which is currently set at $475,000 per treatment with Novartis' Kymriah or $373,000 with Gilead's Yescarta.
How well do you really know your competitors?
Access the most comprehensive Company Profiles on the market, powered by GlobalData. Save hours of research. Gain competitive edge.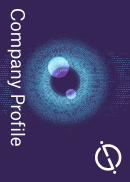 Company Profile – free sample
Thank you!
Your download email will arrive shortly
Not ready to buy yet? Download a free sample
We are confident about the unique quality of our Company Profiles. However, we want you to make the most beneficial decision for your business, so we offer a free sample that you can download by submitting the below form
By GlobalData
While Novartis has lowered Kymriah's price to $373,000 for the treatment of relapsed/refractory large B-cell lymphoma adult patients—a strategy to help it better compete in this indication with the first-to-market Yescarta—we cannot assume similar discounts would be offered with these CAR-T therapies if approved in CLL.
The subpopulation of CD8+CD27+CD45RO– T cells identified by the University of Pennsylvania researchers underscores the possibility to specifically enrich for these T cells to be manufactured and reprogrammed against the patient's own CD19-expressing leukemic cells. However, a limitation is that non-responders typically have a low abundance of these cells, which makes it difficult to collect and subsequently infuse as initial T cell populations. Other pertinent challenges include determining the precise dosage of the optimal T cells that would be required to switch the clinical outcome of non-responders into an observable remission of their disease, and whether the suboptimal T cell population may be rescued in non-responding CLL patients via pharmacologic or genetic manipulation.
Serious side effects must not be overlooked
Although there has been much hype surrounding CAR-T cell therapy in oncology, the serious side effects reported in prior clinical trials must not be overlooked. Severe and life-threatening (Grade 3 or higher) cytokine release syndrome has been the most commonly reported adverse reaction of CAR-T cell therapy in patients with various blood cancers, including CLL, while there have also been fatal cases of tumor lysis syndrome and other organ-specific toxicities.
Not only do these adverse events pose considerable risks to patients, but the lack of longer-term follow-up data means we are still completely in the dark when it comes to the long-term safety of this therapy. This highlights the increasing need for biomarkers that can predict the toxicity of CAR-T therapy in a particular patient in both the short and longer term, separate from prognostic biomarkers that aim to determine the efficacy of the therapy.
The high cost, safety risks, and complex manufacturing process associated with CAR-T cell therapy makes this an implausible treatment for CLL patients in the frontline, who already have numerous other cheaper, tolerable, and efficacious treatment options. Instead, CAR-T therapy could potentially see a future in relapsed/refractory CLL patients, but only as salvage therapy when all other treatment options have been exhausted. Furthermore, the only reasonable justification for such an expensive and risky therapy in CLL would be if the complete remissions induced by CAR-T cells led to cures, especially since stem cell transplantation already offers young and fit CLL patients a curative option with the current price of approximately $350,000 to $800,000.
Related Reports
GlobalData (2018). Chronic Lymphocytic Leukemia (CLL) – Opportunity Analysis and Forecasts to 2027, to be published
For more insight and data, visit the GlobalData Report Store – Pharmaceutical Technology is part of GlobalData Plc.