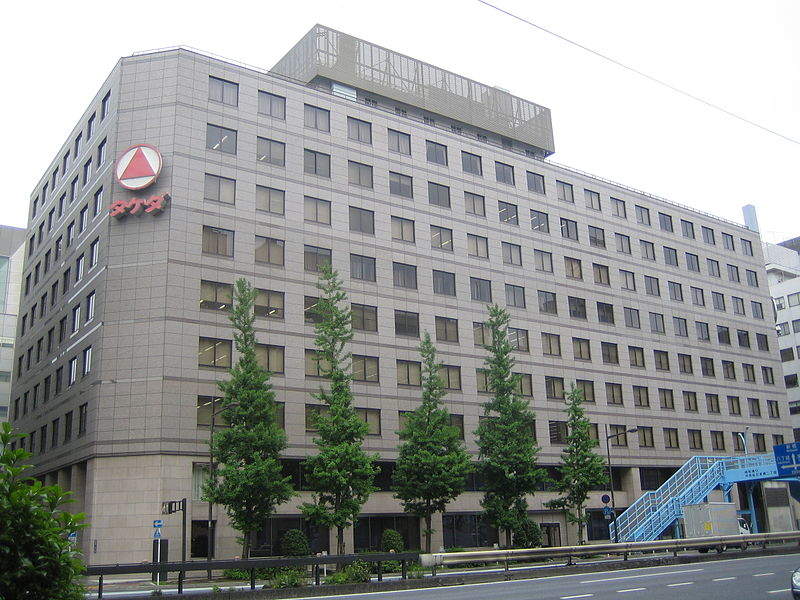 Takeda's possible $65B takeover of Shire could be the largest deal value in pharma this year. This is the Japanese company's fifth attempt at merging with Shire, clearly highlighting Takeda's readiness for this move. Notably, this deal is significantly larger than Takeda's acquisition of Millennium in 2008 (for $8.8B), Nycomed in 2011 (for $13.7B), and Ariad in 2017 (for $5.2B).
As illustrated in the figure below, the combined Takeda/Shire company could be catapulted to the ninth position in terms of 2017 sales. Size is of course a major driver behind this deal, but there are several other motivations too.
Historically, Shire has been heavily focused on neurology, largely through in-house R&D and successful lifecycle management strategies of major attention deficit hyperactivity disorder (ADHD) brands, which collectively generated 36% of the company's sales in 2017. Despite its strong position in ADHD, Shire has aimed to diversify its business to a broader therapeutic focus in recent years, seeking bolt-on acquisitions to facilitate entry into specialist markets. Its aggressive mergers and acquisitions (M&A) strategy has resulted in some notable acquisitions, including Transkaryotic Therapies in 2005, Jerini in 2008, NPS Pharma in 2015, and Baxalta in 2016. All of these deals have significantly contributed to Shire's expansion into rare disease markets. While its neurology portfolio offers size, its rare disease franchise offers future sales growth, and Takeda needs both in order to keep up with foreign competitors.
Currently, Takeda has a small neurology offering, consisting of three brands—Lundbeck's Trintellix (vortioxetine), Johnson & Johnson's (J&J's) Reminyl (galantamine), and Teva's Copaxone (glatiramer acetate injection)—that were in-licensed from other pharma companies in order to be marketed in its domestic market. Therefore, by acquiring Shire's strong presence in the ADHD market, including its blockbuster Vyvanse (lisdexamfetamine dimesylate), the new combined company could expand its neurology offering and receive immediate new revenue streams.
Besides enhancing its neurology portfolio and entering the lucrative segment of rare genetic diseases, such as hemophilia, Hunter syndrome, and Fabry disease, Takeda would also inherit Shire's ophthalmology franchise, representing yet another new therapy for the company. Currently, this franchise consists solely of the dry eye drug Xiidra (lifitegrast ophthalmic solution 5%); however, its pipeline suggests that the company could continue to reap the benefits in the long term, as it is developing SHP-640 in Phase III for infectious conjunctivitis, mecasermin rinfabate in Phase II for retinopathy of prematurity, JSM-6427 in Phase I for age-related macular degeneration, SHP-630 in Phase I for retinitis pigmentosa, and SHP-639 in Phase I for glaucoma.
On paper, this takeover looks like a sound strategy for Takeda, a Japan-based company that has always aimed for a strong global position. However, this does not mean that nothing could possibly get in the way of this deal. According to UK takeover rules, the deadline for Shire to accept Takeda's deal is May 8, unless a rival big pharma company makes another offer for the company, which would add another layer of complexity to the situation. There are also concerns that Takeda may not be able to afford this purchase, as it has only $4.3B in cash at hand, and the deal could over-stretch its finances. If and when the Shire deal goes ahead, Takeda will have to ensure the successful and rapid integration of Shire in a process that hopefully will not hamper Shire's R&D innovation.
For more insight and data, visit the GlobalData Report Store – Pharmaceutical Technology is part of GlobalData Plc.