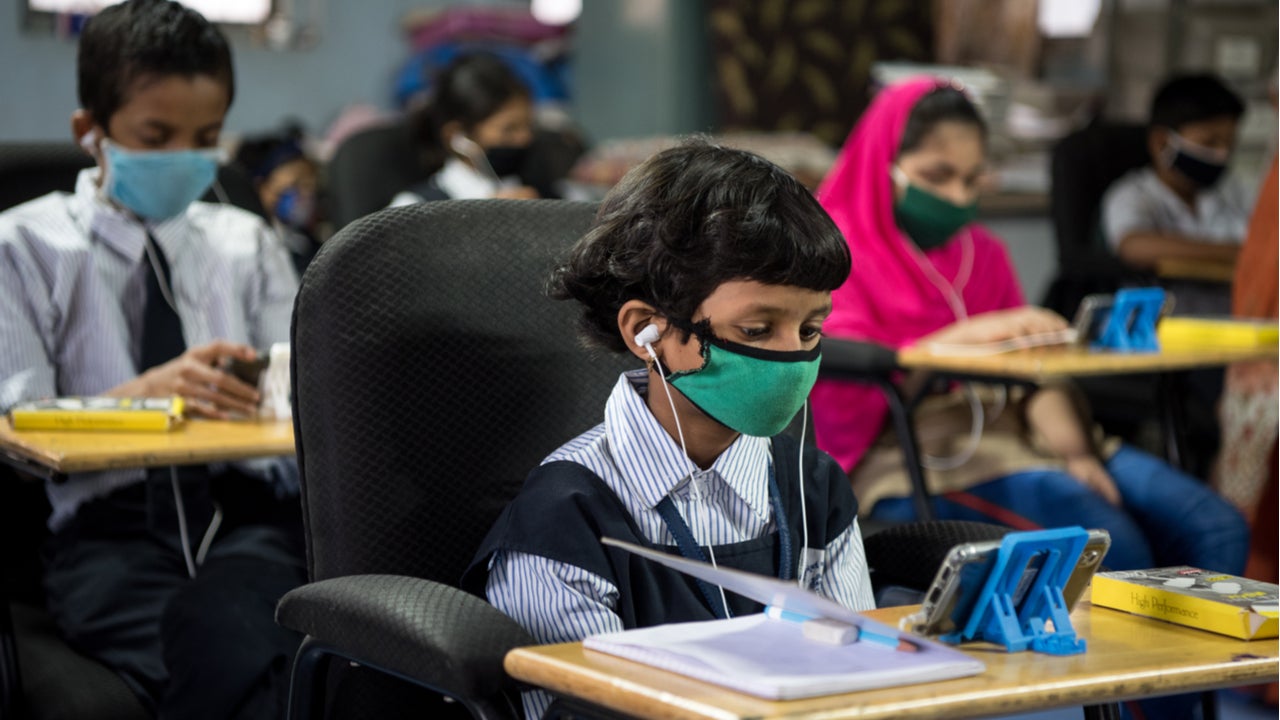 Economists believe that the convergence of changes in the funding, regulatory and business environments have accelerated the growth of unicorns and tech services in India and will continue to drive its recovery out of the pandemic.
Dr Arvind Virmani
Dr Arvind Virmani, an economist and chairman of the EGROW Foundation, shared an article on tech entrepreneurs and start-ups playing a key role in fulfilling the vision of a developed India where all adults are gainfully employed. Economists believe fintech and pharma have already been driving innovations amid the Covid-19 pandemic, with a raging second wave which is gradually being curbed through rapid vaccination drives and hyper-localised restrictions.
The pandemic has highlighted the emergence of healthcare, biotech, and pharmaceutical companies as global powerhouses. For instance, Bharat Biotech and Serum Institute of India (SII) have developed life-saving vaccines such as Covaxin and Covishield for domestic use, and for global supply to low- and middle-income nations.
Meanwhile, fintech firms such as HighRadius, which operates out of the US and India, collects healthcare data across systems to deliver patient records and analysis, ensuring useful patient outcomes. Experts believe that these emerging areas will serve as important catalysts for economic growth amid India's pandemic recovery.
Tech entrepreneurs(telemedicine, e-learning, e-services) and startups will have a key role in translating into reality, the #vision (https://t.co/DdHNPpRfT2) of a developed India in which all adults are fully & gainfully employed: https://t.co/qOOUJyXnZN

— Dr Arvind Virmani (@dravirmani) June 2, 2021
Austan Goolsbee
Austan Goolsbee, economist and the Robert P. Gwinn professor of economics at the University of Chicago's Booth School of Business, retweeted an article on Wall Street forecasters predicting the US to be the only major country for which expectations for 2025 GDP is currently higher than they were in January 2020. As a result, while the US worries over inflation, other developed economies are face lasting damage from the Covid-19 pandemic.
However, experts have predicted a better economic outlook driven by the rapid adoption of Covid-19 vaccinations worldwide, with the Organisation for Economic Cooperation and Development (OECD) updating its global gross domestic product growth forecast to 5.8% in 2021 and 4.4% in 2022, compared to earlier projections of 4.2% and 3.7%, respectively.
Meanwhile, inflation measures have shot up in the US and are rising in the eurozone too, with a three-year high of 2% in May, according to data. Experts state that the concern over too much economic growth amid pandemic recovery is a first-world problem.
"The U.S. is the only major country in which expectations for 2025 GDP among Wall Street forecasters are currently higher than they were in January 2020."https://t.co/Q7KgecnsEN pic.twitter.com/EFufxJMAJ5

— Brian Deese (@BrianDeeseNEC) June 2, 2021
Jonathan Portes
Jonathan Portes, professor of economics and public policy at the School of Politics and Economics of King's College, London, shared an article on what the Covid-19 pandemic and Brexit means for wages. Economists state that as economies reopen, businesses are currently experiencing the impact with higher nominal wages, higher prices, but lower output and fewer jobs.
Restaurant owners in the UK blame labour shortages as they cut services, while wages rise as the Covid-19 pandemic and Brexit leave venues with less staff. Restaurant menus and lunch and dinner servings have been scaled back because of dearth of staff, while other places have restricted opening hours only for the busiest days.
Restaurateurs state that the Brexit and the pandemic have been calamitous leading to an acute scarcity of employees and cooks in the industry. As a result, the stress to recruit has elevated to two months in advance to meet the excessive reopening demand and fill the gaps in employment.
What will pandemic/Brexit mean for wages? A big labour supply shock – happened last year, but impact now being felt as we reopen.

Textbook says: short-term, higher (nominal) wages, higher prices, lower output, fewer jobs…https://t.co/p3iLll3hmE

— Jonathan Portes (@jdportes) June 2, 2021