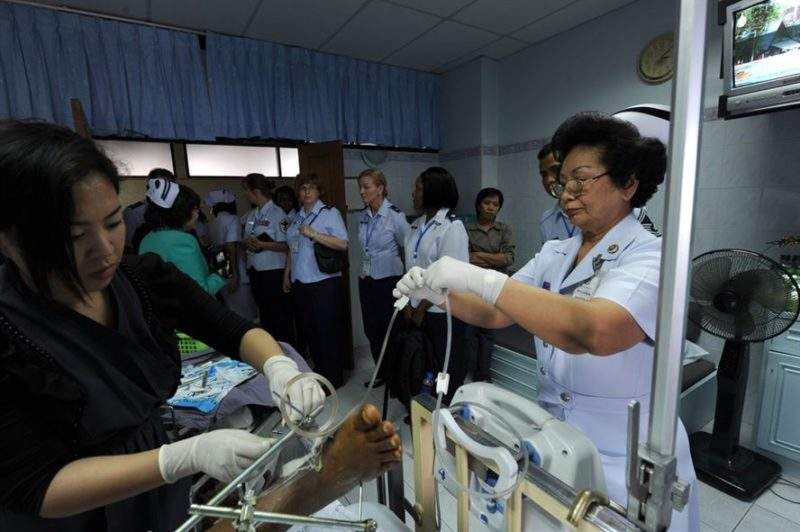 Thailand hopes to use its strength in medical tourism to grow its pharmaceutical sector, claimed industry experts at the Thailand Board of Investment & TCELS Presents: Life Innovation – Business Opportunities in Research & Innovation in Thailand panel at the BIO convention in Boston, MA on Monday, June 4th. The strength of the medical tourism industry grew out of Thailand's strong leisure tourism industry and relatively well-developed hospital system, when compared to other Association of Southeast Asian Nations (ASEAN) countries (with the exception of Singapore), experts said.
Panelists Nares Damrongchai, CEO of the Thailand Center of Excellence for Life Sciences (TCELS; Bangkok, Thailand), and Sansanalak Rachdawong, Director of Thailand's National Biopharmaceutical Facility (NBF; Bangkok, Thailand), spoke about the development of Thailand's innovation economy, or "Thailand 4.0." The panel looked at how the government of Thailand was actively recruiting foreign investment and matching it with government funding.
The growth of medical tourism in Thailand is related to the low cost of skilled labor and supply of hospital beds, which also make Thailand an appealing location for clinical trials. Thailand is actively courting clinical studies with lower requirements for first-in-human studies than other Asian countries such as China and India. The government has been successful in luring contract research organizations including ACLIRES International Ltd. (Bangkok, Thailand), which services Thailand, Vietnam, Cambodia, and Peru.
This government funding includes not only tax rebates but incentives to lure business to targeted areas of the country. The government has also set up several CMOs to service the industry including TCELS' Cell and Gene Production Unit (CPU; Pathumthani, Thailand), and the National Biopharmaceutical Facility in association with King Mongkut's University of Technology Thonburi, which operates a biologic pilot plant facility.