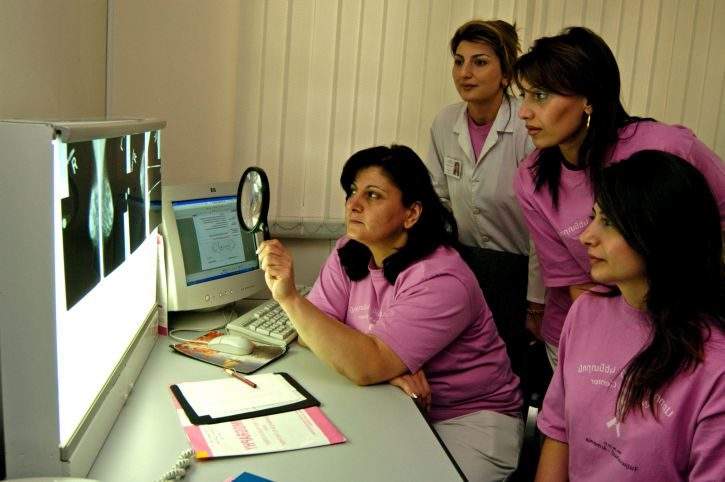 Breast cancer is the most common female cancer worldwide, with some women having up to 85% risk of developing the disease. Despite this, options for high-risk women are limited and they often resort to invasive prophylactic surgery.
In addition to mutations in the BRCA1 and BRCA2 genes, there are a number of factors indicative of breast cancer predisposition, including personal or family history of the disease, atypical hyperplasia, and high breast density.
While selective estrogen receptor modulators (SERMs) such as tamoxifen are formally approved for chemoprevention purposes, it is widely recognised that many women do not choose to take SERMs in this setting. The lack of uptake of tamoxifen as a breast cancer chemopreventative agent has mainly been attributed to adverse side effects of the drug, although it has been suggested that poor patient and physician awareness may also contribute. Overall, it is evident that new preventative strategies for high-risk women are sorely needed.
While research focused on discovering new breast cancer chemoprevention agents is ongoing, substantial hurdles need to be overcome in order to translate promising findings to the clinic. Many physicians and pharmaceutical companies are wary of conducting clinical trials centred around prevention as they require long-term patient follow-up, thus creating additional logistical issues and financial considerations.
UK-based trials
Despite this, however, there is currently an ongoing pilot-phase clinical trial taking place at the University Hospital of South Manchester, UK, exploring the feasibility of using ulipristal acetate (UA) to prevent breast cancer in high-risk women.
UA is a selective progesterone receptor modulator with a known safety profile that is already approved to treat uterine fibroids in women. This UK-based, pilot trial will follow 30 high-risk women who take UA for up to 12 weeks, collecting tissue samples before and after treatment. It is hoped that results from the trial will provide much-needed insight into the effects of UA on the breast and shed light on whether this drug represents a viable future option for chemoprevention.
Another promising avenue for breast cancer chemoprevention is denosumab. There is a large body of pre-clinical research suggesting that this inhibitor can prevent key mitogenic and morphological changes, which occur in the breast in response to sex hormones or BRCA1 mutations.
Denosumab has a favourable safety profile and is currently approved to treat patients at increased risk of bone fracture, for example due to osteoporosis. Recently, a window-of-opportunity trial was conducted in Australia testing the effects of three months denosumab treatment on high-risk women. This study showed that biopsies from BRCA1 mutation carriers treated with denosumab had reduced levels of proliferation markers such as Ki-67.
While more work in this area is clearly needed, both of these trials take pivotal first steps towards discovering much-needed, non-invasive options for women who are genetically predisposed to breast cancer.
Looking beyond breast cancer, the advent of DNA testing services, which offer to assess our genetic risk for various different diseases, means that finding ways to measure prevention in a clinical setting is becoming more and more relevant. It stands to reason that as the number of people deemed to be at risk of a disease increases, so will the demand for safe and effective interventions.