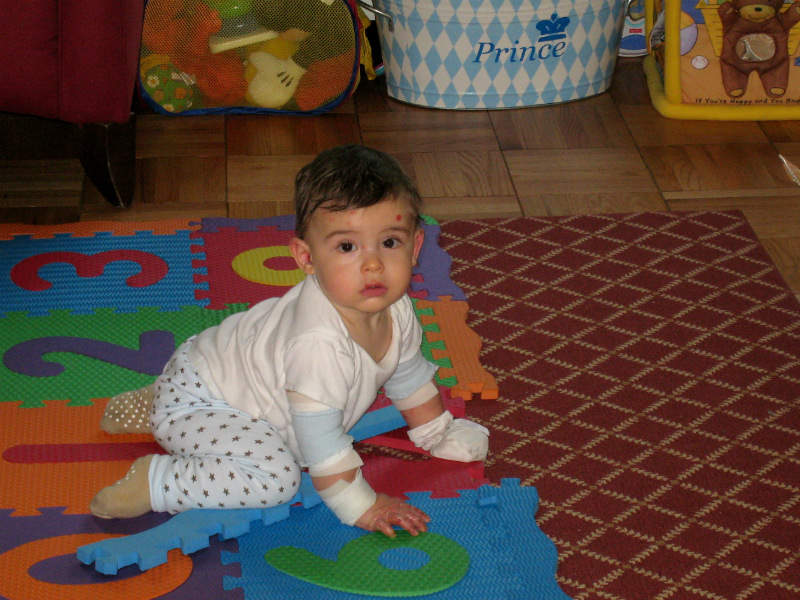 Krystal Biotech's Phase I/II trial of topical gene therapy, KB103, for dystrophic epidermolysis bullosa (DEB) is recruiting two more adult patients on top of its original four-patient target.
According to ClinicalTrials.gov, four subjects are planned for the open-label Phase II portion of this study, including two adults and two subjects aged five and older. On 15 October, the company announced the protocol would be amended to now enrol paediatric patients after discussion with the FDA. The press release also stated the trial has already recruited two adult patients, aged 35 and 28. The company has not announced its intention of adding additional adult patients.
DEB is a rare, incurable and often fatal blistering condition caused by mutations in the COL7A gene encoding type VII collagen. KB103 is a viral vector that has been engineered to deliver functional human COL7A1 genes directly to the patients' dividing and nondividing skin cells.
The interim KB103 data announced in the press release moved the stock north of 23.65%. Results on two patients met all primary efficacy (presence of functional COL7 expression, observation of NC1 and NC2 reactive anchoring fibrils and continued expression following repeat administration) and safety endpoints (no adverse events, inflammation or irritation) in topically administered KB103 wounds, according to the press release.
Final Phase I/II results are expected to be released in 1H19, with a pivotal Phase III study to commence in 2H19, according to the release. Analysts predict peak sales of $492.1m in 2030 globally.
The company is also considering human trials on DEB affecting the eyes, using KB103 eye drops, a source familiar with the trial and a second source said. A study on patients with fused hands is also under discussion, the first source said. These trials will begin once the full data set for the current Phase I/II is released, said the first source.
Krystal did not respond to a request for comment.
By Arafa Salam, PhD, in London.
Arafa Salam, PhD, is a reporter for Pharmaceutical Technology parent company GlobalData's investigative journalism team. A version of this article originally appeared on the Insights module of GlobalData's Pharmaceutical Intelligence Center. To access more articles like this, visit GlobalData.