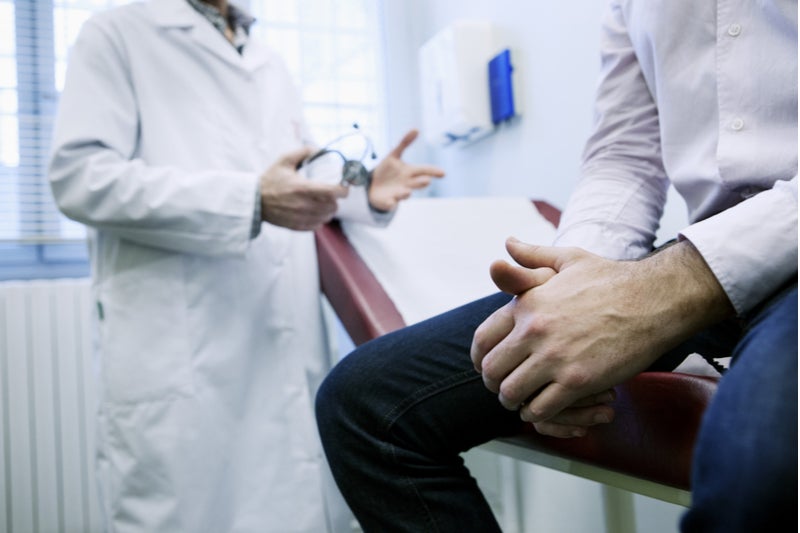 In the US, September is recognised as Prostate Cancer Awareness Month and Prostate Health Month. 
Although several improvements to the prostate cancer treatment paradigm have been made over the past decade, it remains the second leading cause of cancer-related death in men, according to the American Cancer Society. 
Early-stage localised disease can be cured but the prognosis for men with metastatic disease is poor. 
Based on market research conducted with key opinion leaders in early 2019 by GlobalData, four major unmet needs were identified. Further improvements have been made to the treatment paradigm, which means that two of these unmet needs will be mostly met over the next decade, specifically the identification of new targets with positive predictive biomarkers of response and the need for new therapeutic options for patients with non-metastatic castrate-resistant prostate cancer (nmCRPC). 
The need for drugs with biomarkers is expected to be met as initiatives to bring precision medicine to prostate cancer are underway, with several pipeline agents targeting pathways with known biomarkers. The treatment for nmCRPC has been undergoing a transformation, and the need for these patients will likely be met with the introduction of second-generation hormonal agents to this patient subset.
While improvements are underway in the treatment of prostate cancer, some needs remain mostly unaddressed. Pipeline agents may provide improved overall survival, but there is still no cure for metastatic castration-resistant prostate cancer (mCRPC). 
Additionally, physicians rely heavily upon hormonal agents for treatment, but these agents are subject to primary and secondary drug resistance, requiring new drugs to address this issue. With a paucity of agents to address resistance to hormonal agents or to cure advanced-stage disease, GlobalData expects the needs for mCRPC will remain high throughout the next decade, despite advancements in earlier stages of the disease.
The figure below displays the unmet needs and gap analysis for prostate cancer for 2019.
Prostate cancer unmet needs and gap analysis for 2019
Related Reports
GlobalData (2019). Prostate Cancer – Epidemiology Forecast to 2028, to be published
GlobalData (2019). Prostate Cancer – Global Drug Forecast and Market Analysis to 2028, August 2019, GDHC162PIDR