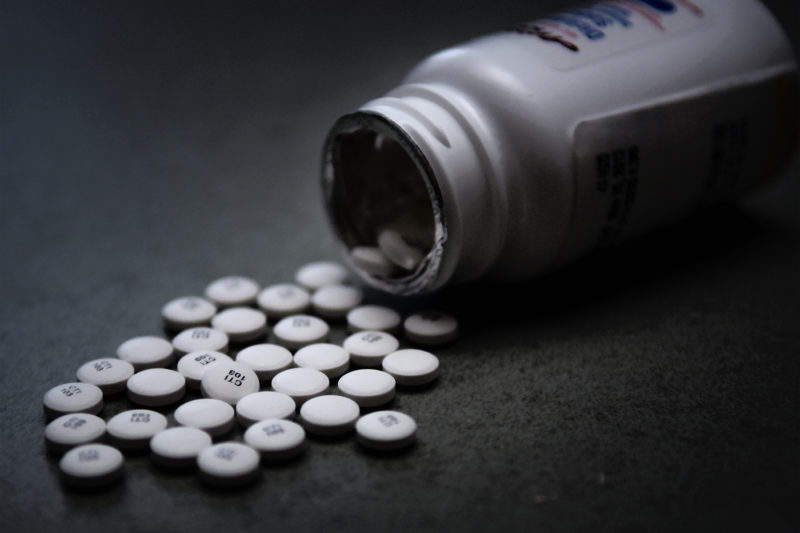 In March 2018, the National Institute of Drug Abuse (NIDA) reported that more than 115 people in the US die each day from overdosing on opioids (NIDA, 2018). This national crisis has a total economic burden of $78.5B per year from prescription opioid misuse alone. In 2017, fentanyl was responsible for more than 29,000 deaths in the US, making up the majority of the approximately 49,000 US opioid overdose deaths that year. At least seven US manufacturing sites are involved in the active pharmaceutical ingredient (API) or dose production of Fentanyl.
To combat the burgeoning US opioid crisis, on August 16, the Trump administration proposed production cuts in the most abused compounds—oxycodone, hydrocodone, oxymorphone, hydromorphone, morphine, and fentanyl—by 10% next year (DEA, 2018). The proposed reductions are part of the President's goal to cut opioid prescriptions by 33% within the next three years, with production cuts of 7–15% being proposed for 2019 by both the Justice Department and the Drug Enforcement Administration (DEA). The US government relied on the data vendor IQVIA to better understand the scope of prescription opioid use and forecast future medical need. However, a drop of more than 20% in the estimated amount of prescription fentanyl sold in the US over the last five years compared to what the IQVIA database had previously indicated has led to scrutiny and may also be a factor in the proposed reductions (PharmSource, 2018b).
The manufacturing of drug products containing the compounds targeted by this decision is frequently outsourced to sites within the US. For example, contract manufacturing organizations (CMOs) produce APIs for 12 oxycodone-based products and finished doses of 12 morphine-based products (PharmSource products database). Fentanyl products have been outsourced in nine API instances and 10 finished dose instances across seven different US outsourcing facilities. The volumes of opioids manufactured at these facilities are likely to decrease significantly if government targets are met in the coming years. Opioid manufacturing facilities tend to be DEA Schedule I or II facilities where the dose has not been altered to reduce the risk of addiction. Schedule I drugs have no currently accepted medical use and a high potential for abuse. Schedule II drugs have a high potential for abuse, with use potentially leading to severe psychological or physical dependence. Schedule I facilities are used for research, identifying banned substances through analytical chemistry, or using the Schedule I drug for the manufacture of another substance.
Figure 1 shows the most abused opioid products and their outsourcing in US-based facilities. The same facilities are included in both API and dose counts where a particular manufacturing site produces both.
Figure 1: Most Abused Opioids and Their Outsourcing in US-Based Facilities
Source: GlobalData; PharmSource, 2018
Out of the 30 CMOs involved in commercial drug manufacture using controlled substances, 18 (60%) produce opioids. While contractors involved in controlled substance production constitute a minority of US CMO facilities, it is clear that they will be hit particularly hard by the reduced volumes of opioid manufacturing. The ever growing number of opioid lawsuits—such as the US state lawsuits against Purdue Pharma—is likely to deter pharma companies from producing and outsourcing these products in the future.
Figure 2 shows the proportion of DEA schedule I and II controlled substance CMOs and facilities that produce opioids in the US.
Figure 2: DEA schedule I and II Controlled Substance CMOs and their Facilities in the US
Source: GlobalData; PharmSource, 2018
However, opportunities for CMOs and drug companies relating to non-opioid painkiller manufacture are likely to become more lucrative in the future as alternatives to addictive opioids are sought. Recently, numerous bills such as the Opioid Crisis Response Act of 2018 have been introduced in the US to support the development and FDA approval of non-opioid analgesics. Marketed alternatives to opioid pain relief are already available, but physicians will require increased awareness and education regarding their use to move away from habitually prescribing opioids.
The development of alternative, safer opioid analgesics is a real possibility, according to Nora Volkow, Director of NIDA. In her keynote address at the Drug Information Association (DIA) 2018 Global Annual Meeting in Boston, Massachusetts, US, Volkow noted that the generic drug buprenorphine is a partial opioid agonist, which makes it less likely than a full agonist to produce cravings and other withdrawal symptoms. Sublocade, a recently FDA-approved drug made by Indivior Group, is an example of an extended release, once-monthly subcutaneous injection of buprenorphine used to treat moderate to severe opioid use disorder. The buprenorphine releases gradually over a one-month period and blocks the addictive traits of opioids. Drugs that offer different routes of administration (ROAs) such as sublingual or extended release formulations can also prevent abuse (GlobalData, 2018).
Elsewhere, drugs to treat opioid addiction are on the market and in development. Johnson & Johnson/Alkermes' (Dublin, Ireland) Vivitrol (naltrexone), a once-monthly medication used to prevent relapse, is one example. Similarly, Amygdala Neurosciences' ANS-6637 is a highly selective ALDH2 inhibitor in Phase 1b development that showed reductions in opioid cravings and relapse in preclinical studies.
The manufacturing of these safer opioid products and drugs to treat opioid addiction is commonly outsourced. For example, Sublocade's dose is manufactured by Albany Molecular Research Inc (AMRI) (Albany, New York), and Vivitrol's finished dose is produced in-house and by both American Regent/Luitpold Pharmaceuticals (Shirley, New York) and Baxter BioPharma Solutions (Deerfield, Illinois), according to PharmSource's Product Database. This outsourcing will continue to provide opportunity to the CMO industry as the US government attempts to slow the opioid addiction crisis. Industry updates such as this are covered in the Bio/Pharma Outsourcing Reports from PharmSource, a GlobalData product. If you do not subscribe to PharmSource or the Bio/Pharmaceutical Outsourcing Report, please contact a GlobalData sales representative to gain access.