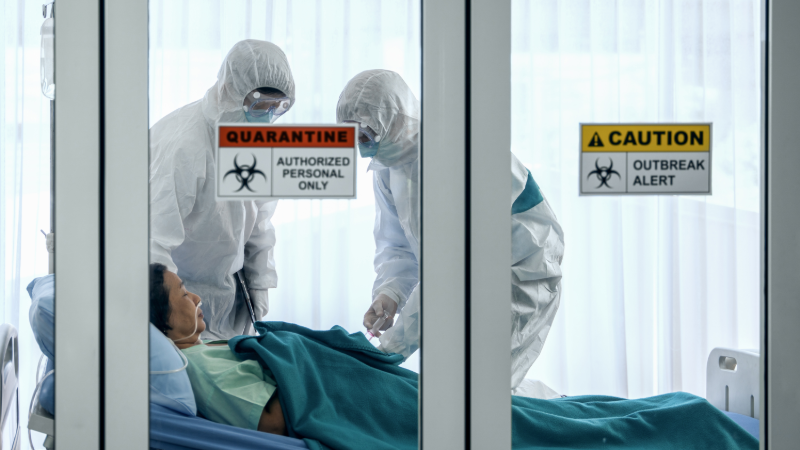 With the Covid-19 pandemic reaching 250,000 cases on Friday and numbers rising quickly in Europe and the US, the search for treatment options and vaccines is more pressing than ever. In a press conference on Thursday, President Trump promised to remove barriers to allow faster drug approval for promising agents against Covid-19 by the FDA, mentioning the drug chloroquine in particular.
Chloroquine (and its less toxic analogue hydroxychloroquine) has been used for decades to combat and prevent malaria infections. Initial evidence suggests chloroquine might also be effective in SARS-CoV-2-infected but asymptomatic people, and clinical trials are ongoing. Although not FDA-approved specifically to treat Covid-19, chloroquine's wide availability and well-known safety record will make it easier for doctors to prescribe on an individual basis until official approval. Chloroquine, originally marketed in tablet form by Sanofi under the brand name Aralen in the US and Nivaquine in the EU, is available as a generic from multiple companies for a low price. It works as an anti-malaria drug by increasing the pH within the malaria parasite Plasmodium, eventually leading to the death of the pathogen. The agent can also act as an antiviral by inhibiting viral-host cell fusion due to a pH-increase.
Another promising drug, Gilead's remdesivir, is currently being tested in Phase III trials in the US and China but is being used compassionately already. Remdesivir, administered intravenously, was originally developed to treat Ebola, but showed less efficacy in a head-to-head comparison with Regeneron 's monoclonal antibody cocktail REGN-EB3. Remdesivir does not attack the virus directly but serves as an RNA base analogue that eventually stops viral replication. Due to its similar RNA-polymerase, remdesivir was already being tested as a treatment option for MERS, the respiratory disease caused by a coronavirus in Saudi Arabia in 2012.
While a Covid-19 vaccine is still a minimum of 12 months away from the market, the World Health Organization (WHO) is testing remdesivir, chloroquine, AbbVie 's anti-HIV-combo Kaletra (lopinavir and ritonavir), and lopinavir and ritonavir plus interferon-beta in a large global multicenter, multi-arm clinical trial. However, clinical data from the initially promising HIV protease inhibitor Kaletra showed no benefits in Covid-19 patients. Other Covid-19 treatment options in clinical studies are the anti-IL-6 drug Kevzara (sarilumab) from Sanofi/Regeneron, as well as a monoclonal antibody mix from Regeneron.
These trials show the importance of randomised, double-blind, placebo-controlled studies as the gold standard to prove a substance's effectiveness for treatment of a specific indication, and emphasises what elevates clinical studies over anecdotal evidence. This standard must be held up even in a pandemic, though there will be room for bureaucratic barriers to be eliminated to speed up the approval process.