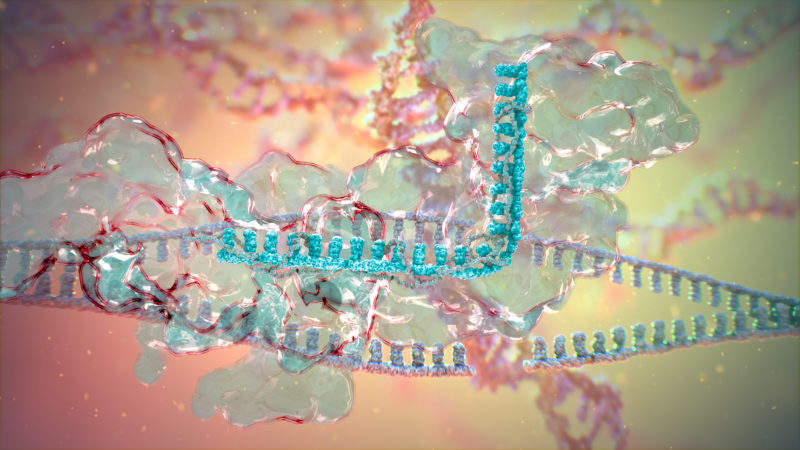 In a recent report, published on July 17, the UK-based Nuffield Council on Bioethics concluded that human heritable genome editing "could be ethical under certain circumstances." The report goes on to explain that such interventions could be ethical if they 1) are "intended to secure, and is consistent with, the welfare of a person who may be born as a consequence of interventions" and 2) uphold the "principles of social justice and solidarity." This declaration is a departure from the opinions of several Western nations on genome editing in newborn babies, which has typically been regarded as dangerous and morally unacceptable.
Genome engineering is the process by which genes can be altered, added, or removed from an individual before they are born, an emerging technology with immense potential to prevent genetic disease and developmental disorders. Although this technology is in its infancy, the meteoric rise of CRISPR-based gene-editing techniques suggests that it is just a matter of time before human genetic engineering is possible on a widespread scale. One example of successful human genetic engineering comes from a study in China, published by Tang and colleagues in 2017, where researchers were able to correct two disease-causing mutations, one of which causes favism, resulting in the destruction of red blood cells after consuming fava beans, and the other beta-thalassemia, a disorder that results in a reduction of hemoglobin in the blood . Although human gene editing technologies could be capable of eliminating many genetic diseases, there are several serious downsides to human gene editing. One major downside is increasing "class-based" divisions within society. These therapies could be quite expensive, and if not handled appropriately, would only be accessible to the rich, giving the rich further advantage over poorer individuals and families.
With human genome editing technology advancing rapidly, it is vital that countries around the world determine what is permissible, and prepare robust legislation and regulation accordingly. For instance, if this technology were permitted today, it is unclear what intellectual property could or could not be patented by companies looking to operate in this space. Currently it is not possible to patent a human gene in the US, whereas in the UK it is possible, but not in the cases that modify "the germ line genetic identity of human beings," according to Article 53 of the European Patent Convention.
In their report, the Nuffield Committee on Bioethics recommends that governments in the UK and elsewhere conduct a wide and inclusive social debate on heritable genome editing interventions, and work with international human rights institutions to define what is permissible and what is forbidden with regards to genome editing research and emerging technologies. As human genome editing technologies continue to mature, it is vital that world governments are prepared to craft a landscape in which such interventions can be leveraged for their immense potential to improve lives, while minimizing any negative impact that human gene editing could have on societies around the globe.