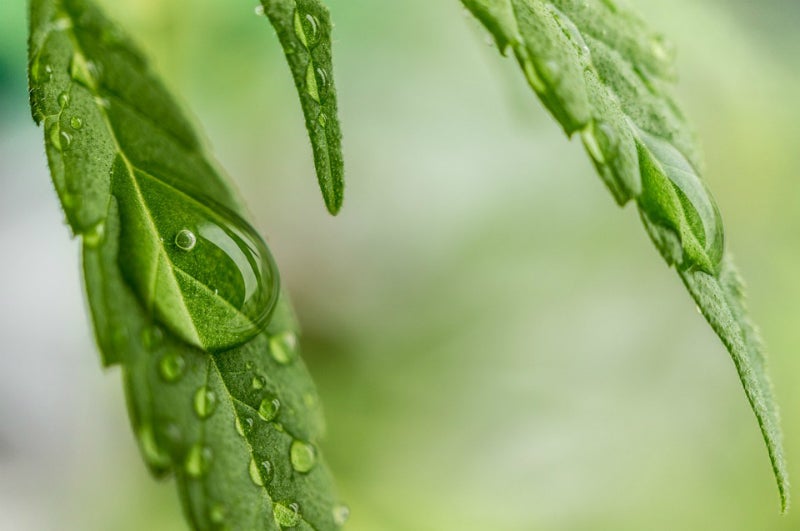 As the US increases the state-approved production and supply of cannabis-derived pharmaceutical products, there are signs that synthetic cannabinoids will have advantages for the pharma industry over cannabinoids extracted from marijuana plants, providing an opportunity for CMOs.
Noramco (Athens, GA, US), a manufacturer of controlled substances, will add commercial-scale capacity at its Athens, Georgia, US facility for dronabinol (tetrahydrocannabinol), a synthetic cannabinoid approved by the FDA as an anti-emetic in chemotherapy patients, it announced this quarter. Following implementation, Noramco will supply both dronabinol and cannabidiol from its facilities in the US and Europe. The expansion will scale up current clinical production capability to also include commercial production from Q1 2019.
The move comes at the same time as a burgeoning federally regulated cannabinoid pharmaceutical market in the US. Earlier this year, the FDA approved GW Pharmaceuticals' (Cambridge, UK) Epidiolex, a cannabinoid for the treatment of seizures associated with Lennox-Gastaut syndrome or Dravet syndrome.
PharmSource, a GlobalData product, previously reported this change would likely provoke a shake-up of controlled substance scheduling at the US Drug Enforcement Administration (DEA) that will decriminalise some cannabis-based medicines, because a Schedule I designation—currently held by marijuana—implies a drug has no therapeutic value. Epidiolex was duly categorised as Schedule V in September 2018. This places it in the same Schedule as the anticonvulsant lacosamide and pregabalin, used for seizures, pain, and anxiety.
Production of cannabis-derived products will be a growing market for CMOs. There is currently only a limited number of CMOs involved in the manufacture of these products, such as Patheon (Durham, NC, US), Dechra Pharmaceuticals (Northwich, UK), Pharmaceutics International (Hunt Valley, MD, US) and Procaps (Atlantico, Colombia).
Supply of ultra-pure synthetic cannabinoids
Some cannabinoid players are banking on the supremacy of synthetic supply options. Noramco announced in October that it has filed a provisional patent application with the US Patent and Trademark Office (USPTO) directed to its pure cannabidiol (CBD) synthesis.
Bill Grubb, Vice President of Business Development and Innovation, Noramco, stated, "Cannabidiol produced by Noramco has been independently verified to be more than 1,000 times lower than the recent FDA declaration of <0.1% THC in approved formulations; these ultra-low levels comfortably meet Canadian Health Authority requirements for natural health products."
Wen-Chun Zhang, Senior Principal Scientist, Pharmaceutical API Process Development at Noramco, expressed his professional frustration about the prevailing bias for natural products over synthetic during a presentation on "The New Era of Ultra-Pure Synthetic Cannabinoids" on November 6, 2018 at the American Association of Pharmaceutical Scientists (AAPS) meeting in Washington, DC, US. Synthetic production is "way ahead cost-wise" when compared to other purifications and "there is a very good business case" for the synthetic pathway, Zhang said.
Synthesis avoids problems regarding spoilage of the marijuana plant, and the difficulties with the weight and transport of the controlled harvested product, he added. The GlobalData Pharma Intelligence Center Drugs Database shows over 130 cannabinoid drug products (excluding products in development for non-pharmaceutically regulated pathways) and will form an opportunity for cannabinoid CMOs in the near future.
The DEA restricts the production of controlled substances in the US. Noramco's synthesis pathway avoids these restrictions as the two necessary intermediates are not controlled substances, giving them another advantage over natural cannabis producers. The DEA's 2018 production quotas were 444kg for cannabis, rising to 1,140kg in August, and 385kg for tetrahydrocannabinols (B/POR, September 2018). The proposed cannabis quota for 2019 has been increased further to 2,450kg for research purposes; this may be a sign that the federal stance on the drug is beginning to align with that of individual states and that the federal government will eventually legalise medical marijuana.
Industry updates such as this are covered in the Bio/Pharma Outsourcing Reports from PharmSource, a GlobalData product. If you do not subscribe to PharmSource or the Bio/Pharmaceutical Outsourcing Report, please contact a GlobalData sales representative to gain access.