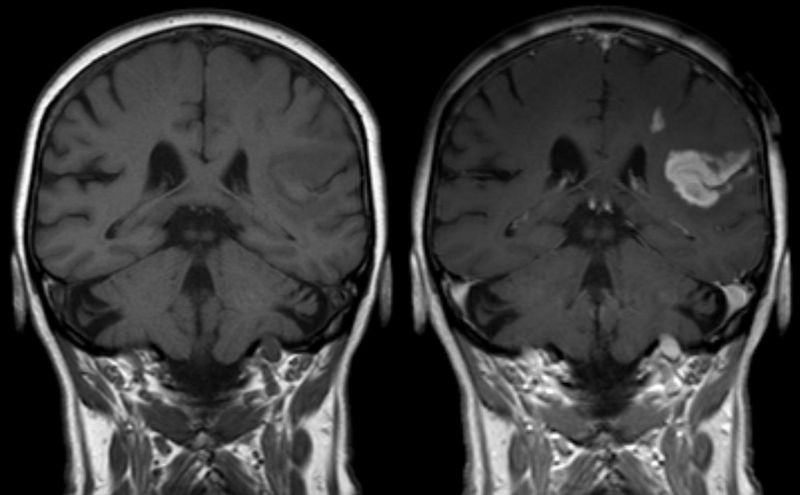 While the last two decades have brought important advances in our knowledge of stroke pathophysiology, awareness of symptoms, and improvements in acute stroke care, significant clinical and environmental unmet needs remain in the management of acute ischemic stroke (AIS).
The most significant unmet need indicated by key opinion leaders (KOLs) and high-prescribing physicians interviewed and surveyed by GlobalData is the limited number of effective therapies available for use both during and after a stroke event. Genentech's Activase (alteplase) is the only therapy that can effectively reverse ischemic stroke by activating endogenous clot-busting enzymes and promoting subsequent vascular reperfusion; however, it is only accessible for a minority of AIS patients.
Despite recent advances with mechanical thrombectomy and thrombolytic therapy, many AIS patients are still left with disabling symptoms after having a stroke. Effective secondary prevention is hindered by an insufficient choice of medications and the low level of patient adherence to medication.
High-prescribing physicians who completed GlobalData's survey rated the need for safer and more effective thrombolysis highest across the eight major markets (8MM: US, France, Germany, Italy, Spain, UK, Japan and China). Other needs were identified as effective neuroprotective agents, increased patient and physician awareness, and patients' need for assistance with taking medication for secondary stroke prevention. Many of these unmet needs are in progress to be addressed.
Following an AIS event, a complex inflammatory cascade is initiated, which eventually leads to damage of brain tissue. Therefore, rapid vessel recanalisation is vital to improve the patient's functional status and reduce mortality due to AIS. However, thrombolysis via Activase increases the risk of brain haemorrhage, leaving patients with permanent disabilities. Poor neurological recovery following an AIS event is associated with great socioeconomic burden globally. In order to address deficiencies associated with recanalisation, the AIS pipeline consists mainly of drugs that aim to improve patients' neurological outcome.
Neuroprotective drugs in clinical development
There have been a large number of neuroprotective drugs in clinical development that showed promise in animal models and early clinical trials; however, none of these drugs have made it to market. Despite the high attrition rate, two-thirds of the current AIS pipeline comprise drugs that aim to improve neurological outcome, including neuroprotective agents such as NoNO's NA-1 and stem cell therapies such as Healios / Athersys' MultiStem.
Conversely, the AIS pipeline only contains three thrombolytic drugs, all of which are in early stages of development despite the high level of need for such a medication, as pointed out to GlobalData by high-prescribing physicians. One reason for this could be the fear of brain haemorrhage that is associated with the administration of Activase, which causes many clinicians to avoid using the drug, particularly when diagnosis is not confirmative.
Only one drug, ZZ Biotech's 3K3A-APC, a genetically engineered variant of recombinant activated protein C (APC) that originated from The Scripps Research Institute, is under development to reduce brain haemorrhage in AIS patients. 3K3A-APC has completed a Phase II trial, and was shown to reduce haemorrhage volume and incidence in patients with AIS treated with Activase, thrombectomy, or both. KOLs interviewed by GlobalData consistently noted their interest in 3K3A-APC.
The effectiveness of current management options for AIS depends on rapid diagnosis as well as an assessment of the type of stroke and a patient's general clinical status. Better neuroimaging techniques have improved stroke assessment; however, this assessment requires expertise, which remains a significant challenge in stroke care. Ongoing steps are being made to improve acute stroke care through the proliferation of stroke centres and a telemedicine network, training more stroke specialists, and raising public awareness of stroke and its treatments among primary care physicians.
However, problems regarding access to stroke care and receiving vital treatment, particularly for patients living in rural areas, remain a problem for many patients. Continued public education campaigns for stroke recognition, specialist doctor training for prompt diagnosis and acute stroke care, and assistance with taking medication should be continuous efforts to optimise stroke management.
GlobalData believes that addressing the unmet needs raised by interviewed KOLs and surveyed physicians could help to reduce the high level of disabilities and stroke recurrence that currently characterise the AIS space.
For more insight and data, visit the GlobalData Report Store – Pharmaceutical Technology is part of GlobalData Plc.