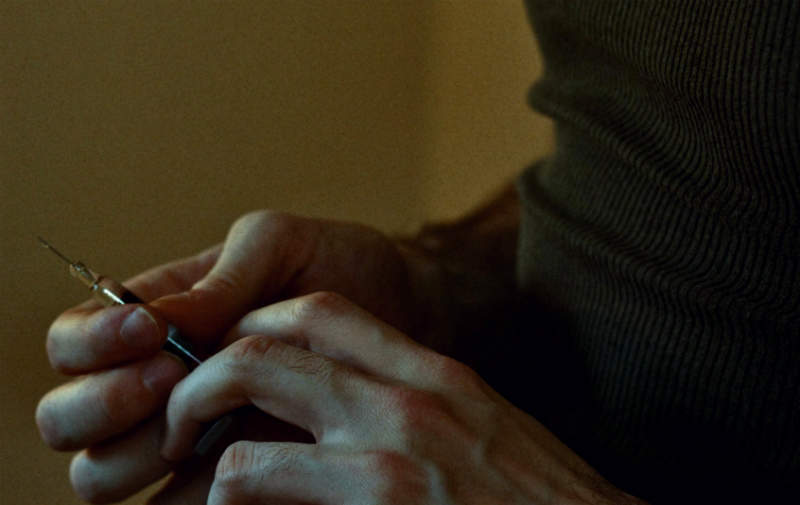 Biosimilars, or highly similar versions of high-price biologics, continue to grab market headlines with their sales potential. However, Coherus BioSciences' biosimilars Udenyca, formerly known as CHS-1701 (pegfilgrastim), and CHS-1420 (adalimumab) have US uptake concerns despite likely FDA approval expectations.
Despite analysts' expectations that market penetration will happen at the expense of respective originator products, Amgen's Neulasta (pegfilgrastim) and AbbVie'sHumira (adalimumab), due to low biosimilar price tags, experts are more sceptical.
Reservations are due to Udenyca's studies only having been done on healthy subjects when the drug is designed for neutropenic cancer patients, thus evoking doubt on true efficacy to convince physicians to prescribe. Further uptake reservation is indicated by Humira's popularity, as well as expected competition with approved Humira biosimilars once they enter the market after patent litigation is resolved. That said, Udenyca and CHS-1420's pricing may be more attractive for greater uptake, they said.
Amgen's Amjevita (adalimumab-atto) and Boehringer Ingelheim's Cyltezo (adalimumab-adbm) are both FDA-approved Humira biosimilars. AbbVie's Humira patent will expire in October in the EU and in 2022 in the US.
Udenyca has a 3 November BsUFA date, of which experts and analysts mostly expect approval despite the company receiving an FDA Complete Response Letter (CRL) in June 2017. A BsUFA date is the timeline by which the FDA will make a decision on whether a biosimilar is approved. The FDA sends a CRL if it has determined it will not approved an application in its present form for various reasons.
The CRL indicated an FDA request for a reanalysis of a subset of subject samples with a revised immunogenicity assay and additional manufacturing information. It was previously reported on 21 July 2017 that the CRL may have been as a result of the complexity of adding a polyethylene glycol (PEG) molecule to filgrastim. Coherus stated in its most recent earnings statement that it intends to pursue manufacturing objectives in support of a CHS-1420 BLA.
How well do you really know your competitors?
Access the most comprehensive Company Profiles on the market, powered by GlobalData. Save hours of research. Gain competitive edge.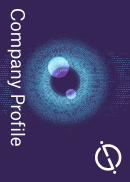 Company Profile – free sample
Thank you!
Your download email will arrive shortly
Not ready to buy yet? Download a free sample
We are confident about the unique quality of our Company Profiles. However, we want you to make the most beneficial decision for your business, so we offer a free sample that you can download by submitting the below form
By GlobalData
Udenyca peak sales are predicted to be $1bn in the US and $224m ex-US in 2025. Sales for CHS-1420 will be $750m in the US.
Coherus did not respond to a comment request.
Dampened market uptake expectations
Considering previous Udencya studies have only been in Phase I in healthy subjects rather than in patients, there could be uncertainty among physicians on its use, said Wolfgang Berthold, president of Berthold BioPharm Consulting in Weggis, Switzerland and Cecil Nick, vice-president of Paraxel Consulting, UK. The market also reacts slowly to biosimilar uptake for chronic diseases like cancer said Berthold and Dr Arnon Cohen, senior lecturer of the Department of Quality Measures in Tel Aviv, Israel.
"Clinical experience with biosimilars is needed to for greater physician acceptance."
Although Udenyca is similar to Neulasta, it is not an exact copy, which is a further reason for clinician doubt, said Cohen and Berthold. There are biologic batch-to-batch variances that happen in manufacturing, which can also happen in biosimilars batches, further underscoring uptake reluctance, said Dr Geoffrey Hale, CEO of BioAnaLab, a specialist contract analytical laboratory and Dr Steve Feldman, professor and dermatologist of the Wake Forest Baptist Medical Centre, Winston-Salem.
Clinical experience with biosimilars is needed to for greater physician acceptance, said Hale, Cecil and Berthold. It's uncommon that stable patients will be switched to the biosimilar from Neulasta, as there is always a worry of adverse events, said Nick. Rather naïve patients will likely be the first to be prescribed Udenyca, said Nick and Dr Gianluco Trifiro, assistant professor of Pharmacology at the University of Messina, Italy.
In terms of CHS-1420 adoption, Humira already has market predominance, giving it the upper hand over biosimilars, said Berthold and Cohen. The 2017 global sales for Humira are at USD 18.4bn.
Yet, the market for Humira biosimilars is ever expanding and there is competition among biosimilars, said Nick, Cohen and Trifiro. Ultimately, uptake depends on marketing strategies within companies, said Trifiro. But in the US, insurance companies will decide on whether biosimilars will be dispensed, said Feldman. Biosimilars are about 20-30% cheaper than biologics, making them attractive for uptake, agreed four experts.
FDA approval expectations boosted by data, CHMP decision
Despite hesitation on Udencya uptake, approval is far more certain, experts said. Using Phase I trials only and on healthy subjects will not affect FDA's decision for approval, said Rodeina Challand, a director of a UK-based biosimilar consulting firm. Considering the aforementioned trials' endpoints of absolute neutrophil count, PK, PD and immunogenicity have been carried out on more than 600 subjects, as per company comments, the trial design is likely to pass FDA approval, said Berthold and Cohen.
"A trial compared the use of Humira and CHS-1420 on plaque psoriasis patients."
For CHS-1420, its 545-subject, double-blind, randomised Phase III trial (NCT02489227) would suggest a well-powered study and likely approval, said Nick. The trial compared the use of Humira and CHS-1420 on plaque psoriasis patients.
The Phase III trial met its primary endpoint in PK similarity to Humira, with the 90% confidence interval falling within the bioequivalence boundaries of 80% to 125%. The trial also demonstrated similarities between CHS-1420 and Humira with a 75% psoriasis improvement using the primary endpoint of PASI-75, according to a 2 March 2017 press release.
The data gives sufficient significant and clinical significance in showing CHS-1420 to have similar properties to its Humira biologic, thus giving confidence the drug may be FDA-approved, said Hale and Dr Hok Bing Thio, a dermatologist at the Erasmus Medical Centre in Rotterdam, Netherlands.
The trial design and data also support extrapolations to Humira's other indications, said Hale and Feldman. Humira is also approved for rheumatoid arthritis, psoriatic arthritis, ankylosing spondylitis, Crohn's disease and ulcerative colitis.
The previous CRL is not a barrier to approval, as it indicated no additional clinical work was warranted, Challand said. Rather the FDA requested laboratory work to confirm immunogenicity results and this is easily attainable as there are always backup subject samples in trials, said Challand. The FDA may have requested a revised immunogenicity assay as immunoassays have chances of false negatives and false positives, due to interference from the various proteins added in product manufacturing, said Nick. This was something highlighted in the aforementioned 21 July 2017 article.
That said, the CRL could also have been issued for a lack of Good Manufacturing Practice (GMP) compliance and also data analytics issues, said Challand and Mark Elengold, owner, Columbia, Maryland-based healthcare advisory firm FDA Strategies. In a June 2017 press release, the company said the CRL does not raise concerns over GMP status of bulk manufacturing and fill-finish vendors.
The positive Committee for Medicinal Products for Human Use (CHMP) decision on Udencya on 27 July might also nudge the FDA toward approval, said Challand, Hale and Nick. The CHMP is the European Medicines Agency's (EMA) committee responsible for human medicines; the EMA tends to adopt CHMP recommendations for drug approval but doesn't always.
by Arafa Salam, PhD, in London
Arafa Salam, PhD is a reporter for Pharmaceutical Technology parent company GlobalData's investigative journalism team. A version of this article originally appeared on the Insights module of GlobalData's Pharmaceutical Intelligence Center. To access more articles like this, visit GlobalData.